November 19, 2007 - 3:22pm
Yet another miche I baked last night...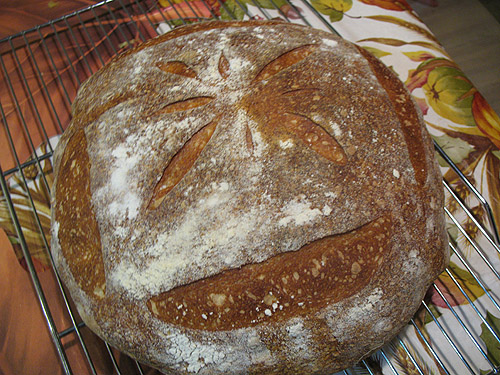 The sad thing is I'm just going to chop this up and let it dry out to make stuffing out of it. Yes, it is cheaper and easier for me to do this than go buy a bag of bread crumbs at the store. Besides, this will taste considerable better I am sure.