November 27, 2005 - 6:40pm
Today I baked the baguettes with Pâte Fermenté and the Roasted Potato Bread from Hamelman's Bread book.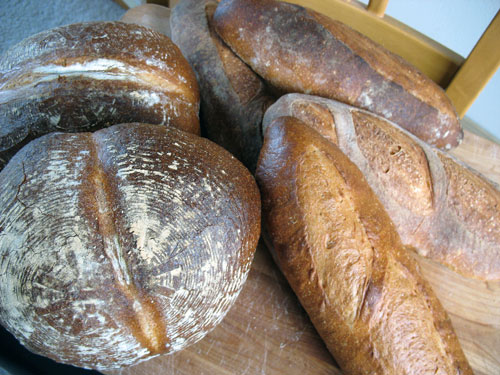 The potato loaves are the round ones with the fendu style crease.
I love how Hamelman gives advice on how one should shape hundreds of fendu style loaves, but very little advice for the home baker. Typical of him: great recipes, but he rarely bothers helping out the novices.
I'll try to post more photos and a recipe soon.