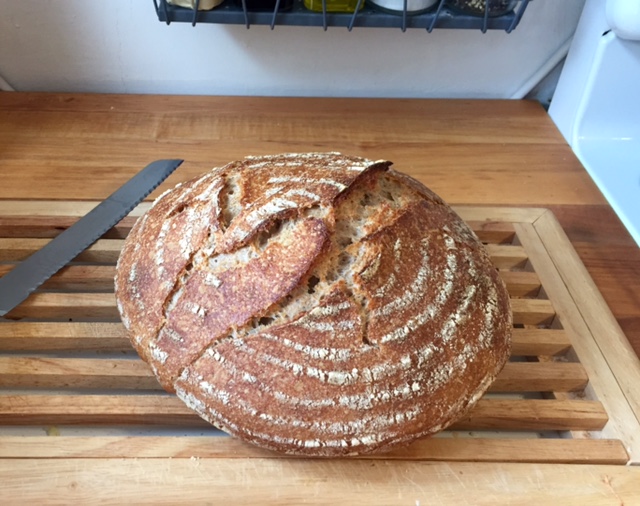 This was today's attempt at a Forkish-ish Whole Wheat. It's approximately 60% WW, 40% Unbleached AP. I used my sourdough starter and 1/5 tsp Fleishman's dry yeast. I baked it in a cast iron dutch oven.
The measurements are a bit vague because I discovered I was nearly out of APF, so I had to improvise a bit. :-)
It's still cooling, so I haven't sliced it yet (no crumb shot).
Cooled now.