this is a levain based multigrain loaf that I subbed 1/2c teff and 1/2c water for 1/2c bread and reduced the added water by 1/2c.
I though to keep the density correct.
Didn't work as planned. The dough was definitely still too wet when I made the bread.
Is that the cause of the cracks on the bottom?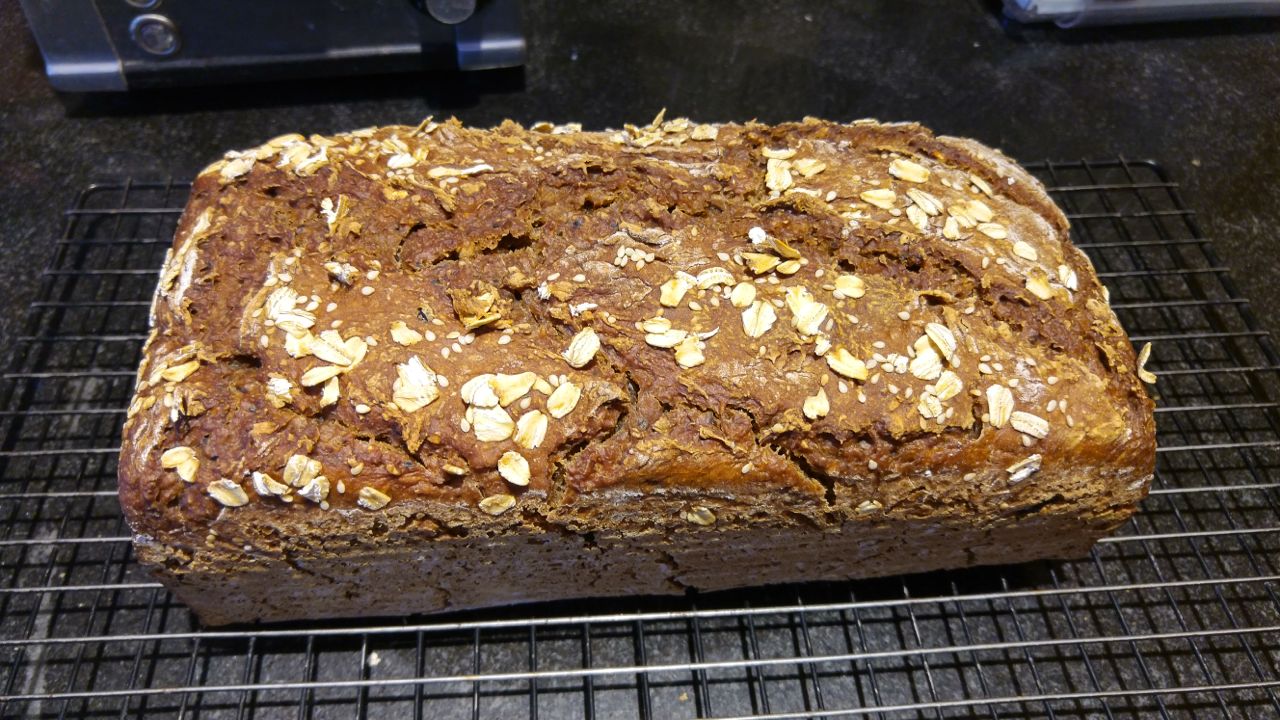 Does teff require a bit more yeast than 100% wheat  breads?