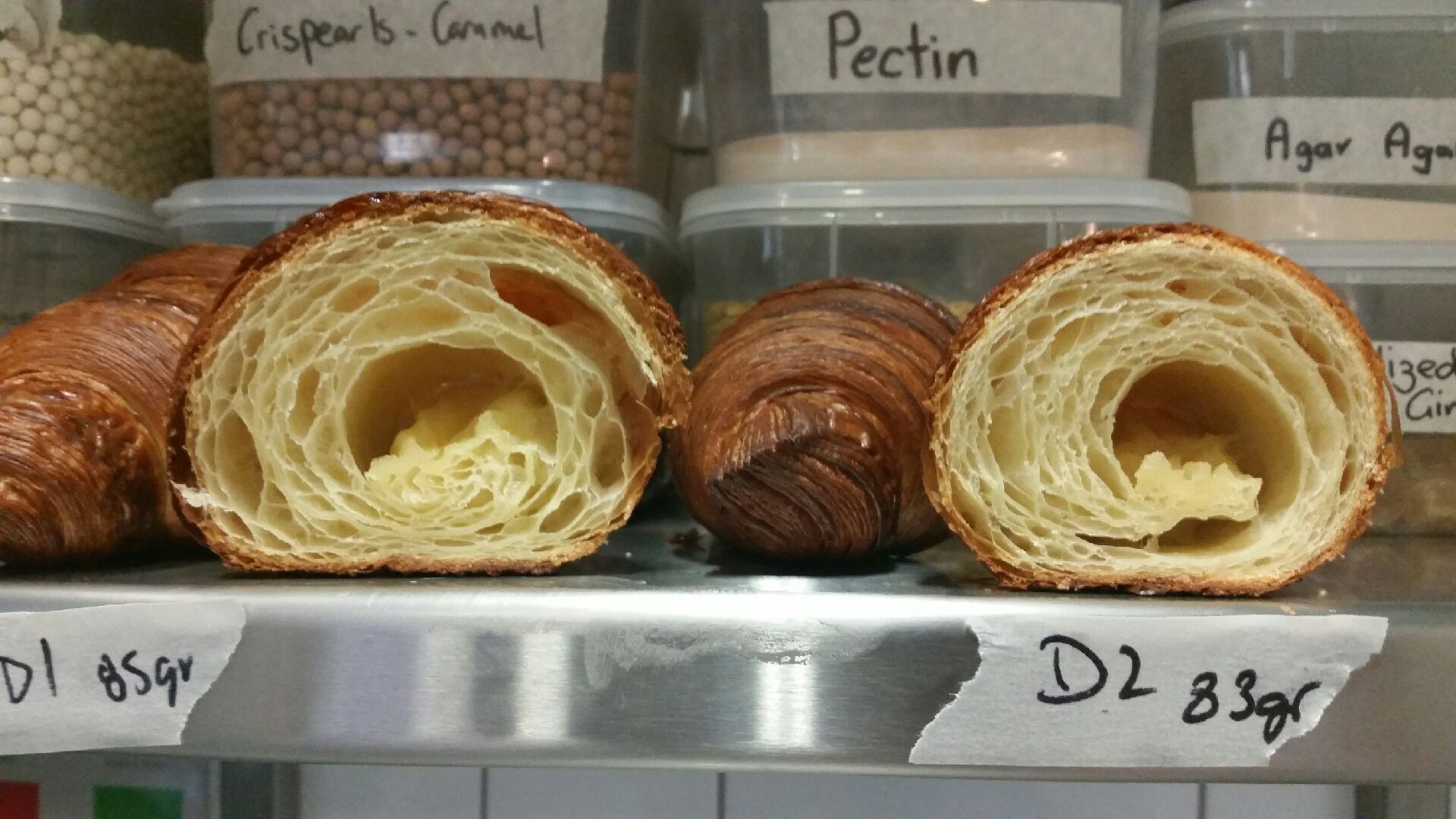 I need some help with an issue we are continually getting with our croissants collapsing internally during baking.
I have been moving the baking parameters around to account for this by lowering bake temp and baking longer but I am getting a thick crust and still at times small amount of collapsing in the centre. I am currently pre-heating convection oven to 210.c and then actual bake temp is 195.c for 16 mins. On the outside the croissants at this temp look fantastic and have perfect colour and a nice shattery thin crust.
We used to bake at around 188.c for 17 mins but we were getting a harder/drier/thicker crust.
Could this  be due toshaping or the amount of proofing under or over be a part?? Most people have suggested its more to do with bake time?
Any advise would be much appreciated to help stop this from happening
Thank you
Obsessed Croissantier
G