Flour Needed for Irish Wholewheat Bread (edited - was Coarse Flour...)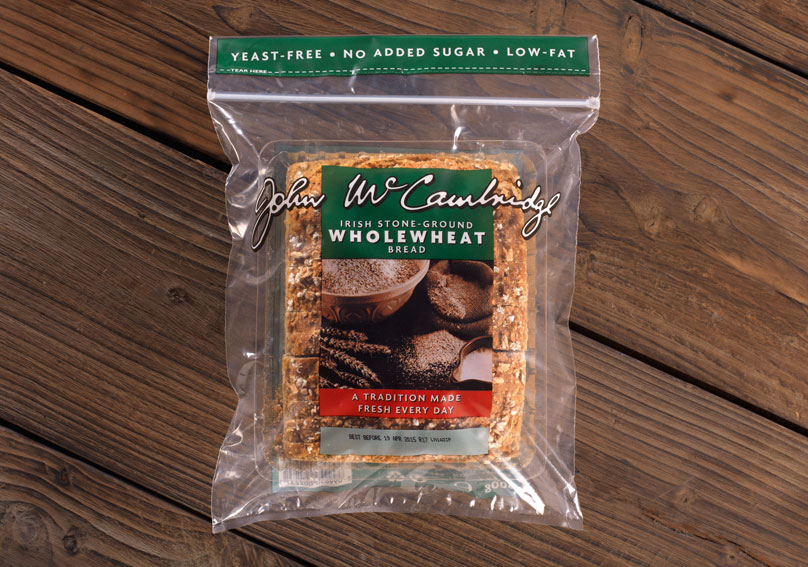 I'm a Canadian that used to live in Ireland. I miss Irish Brown Bread. I sometimes buy Odlum's Brown Bread Mix imported by a British food specialty shop. It seems crazy to buy imported flour when I live in one of the largest wheat producing countries in the world.  I live in Mississauga, just west of Toronto, Canada.  
EDIT: After much futzing about online, I found the bread I used to buy -- McCambridges Wholewheat Stoneground Soda Bread -- see pic.  
So, new question -- What's a good recipe for something similar including what kind of flour do I need?  All the other ingredients for Irish breads seem pretty straightforward.  
Now maybe, I can do better than grocerystore bought bread, but that bread is better than a lot of bakery bread I have had here -- I loved it.
Thanks for everyone's help.