February 28, 2016 - 10:06pm
Enamorada - Sweet Butter-filled Rolls
This is my version of Spanish bread, a popular local bread that almost every corner bakery has. A TFLer already posted this. Despite the name, I really don't know if it is Spanish in origin or if it has anything to do with Spanish cuisine; I read it was called as such because it was the Spaniards who taught us to make bread.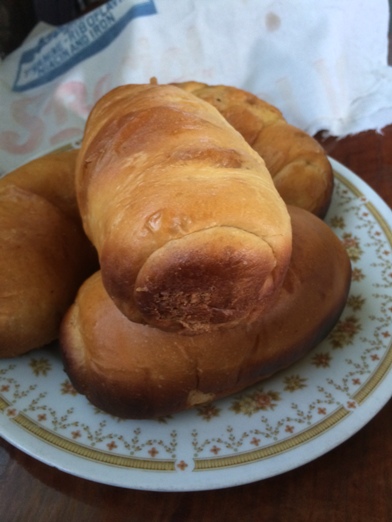 It is basically a lightly enriched roll with a "buttery" filling made from sugar, margarine and bread crumbs. Before baking it is rolled in bread crumbs for that rustic homey appearance. It is one of my most common after school snacks when I was a child, I often pair it with cola, iced tea or iced coffee. This bread really has a nostalgic charm and most of my generation and those older have fond memories with it as snack options were limited back in the day.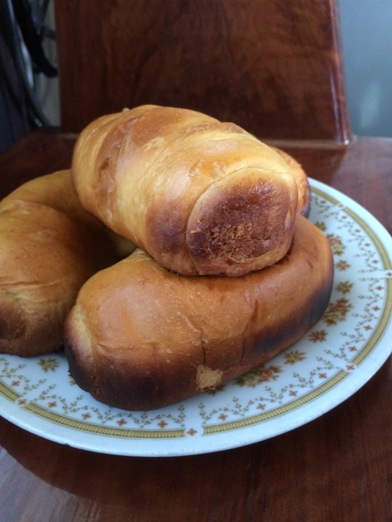 Now that I'm older, I decided to make a more "mature" and better tasting version of this bread. I used my favorite dough with and filled it with butter and sugar flavored with vanilla and rum. The flavors of this bread remind me of a sultry lover (and to keep the Spanish theme also) so I am calling this bread Enamorada.

I used my favorite dough for sweet breads. I kneaded it very well until the gluten is well developed which took 50 minutes by hand. After a 1 hour rest, I divided it into 6 large pieces and into the fridge it went until morning. The overnight fermentation made it really fragrant.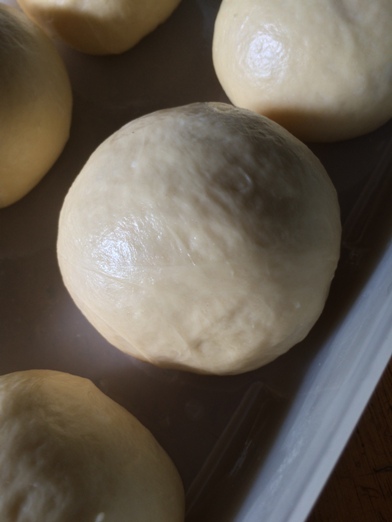 Each dough piece was rolled flat and the butter filling was spread before rolling like a spring roll. I didn't fold the sides all the way to the center that's why they had a funny shape. I allowed them to proof in my llaneras until doubled.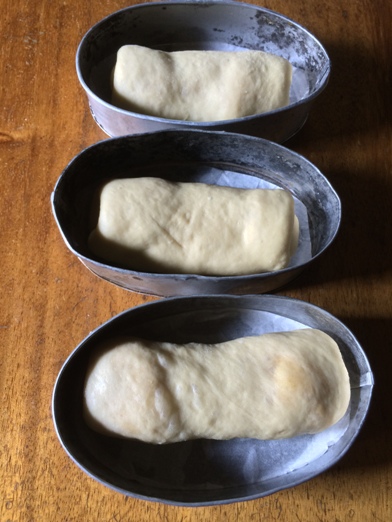 I glazed them with egg and milk before they went to my pre-heated clay pot over a wood fire for 20 minutes. I put too much glaze in some that burnt on the surface for some rolls. I was very happy when I opened my clay pot because they look like they're baked in an oven except for those little burns at the bottom, a bit more experiment with the timing and I feel I'll be a step closer to "oven baked" rolls.

Although I call them rolls, they are very large almost the size of a mini loaf. You can see it's as big as my hand.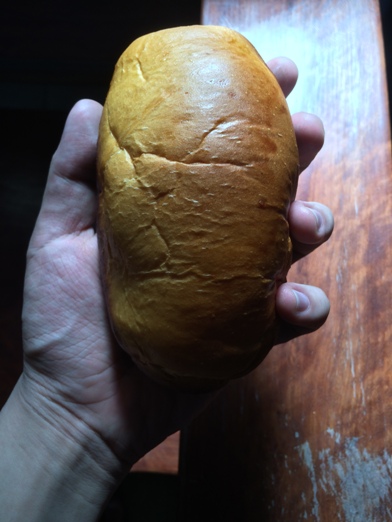 Here is the bottom of the roll. It's not burnt, just toasted and a little crispy.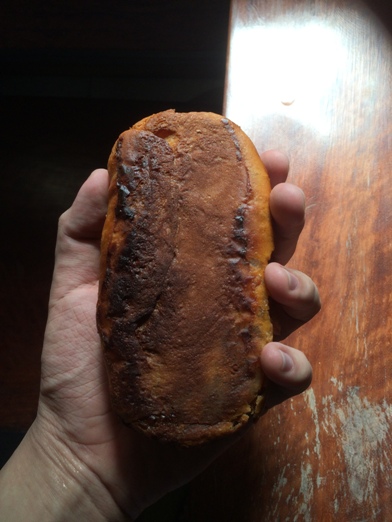 The crust readily flakes in some areas. We really loved it.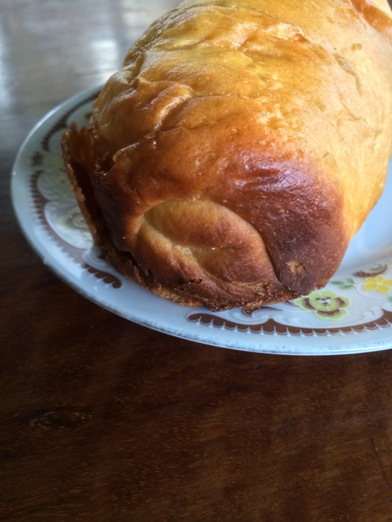 The rolls are soft and crispy with a paper thin top crust and a light feathery crumb. The filling is not too sweet and full of character and richness (not just one dimensional sugar and butter) almost like a hard sauce. The bread and the filling complements each other very well.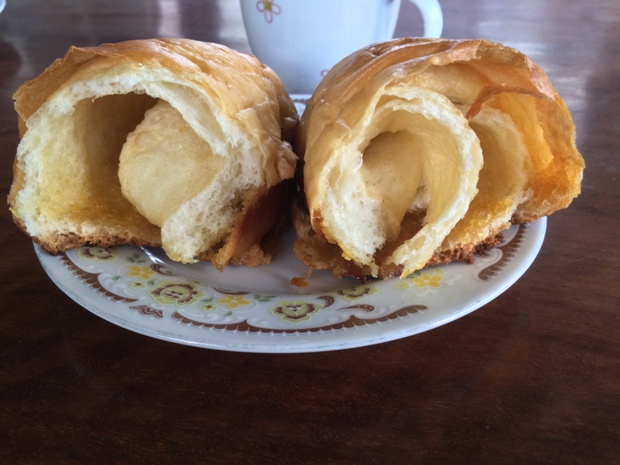 Oh! A chunk of filling hiding in the corner! Highly addictive!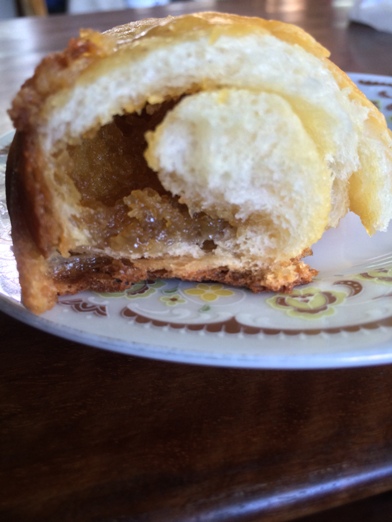 Serve it with black coffee or even espresso which I think is a must for a perfect snack! Thank you very much!

Job