December 11, 2015 - 3:27pm
Whole Wheat Miche!! 1500g Each
Had fun the other day with six, lightly baked miches. I say lightly because when your wood oven decides to drop temp in the middle of the bake, then thats whats happening and you have to surrender. I left these loaves in for 52 minutes and I'm happy with them. All were eaten and many mentions of this being the best loaf yet. Not as red of a crust as I was going for, but perhaps its closer to an old school french wood fired bake. I'm thinking of Nicolas Supiot's miche style. 
Of course the oven dropped temp because these loaves were 400g heavier than my normal loaves, adding an extra 2400 grams to the stone. 
Recipe was just about 3500g of bobs whole wheat
Probably 2700g water
1 hour autolyse
I think about 1500g starter
60g salt for sure
close to 300 french folds like Alfanso FromDaBronx
Bulk ferment for a few hours, some folds in there
While fire was going I weighed out 1500g loaves, shaped and bench rested for 20 min and stoked the fire. Then shaped for proofing baskets
Oven started at 800F and rested while loaves proofed for too long, close to 1.5 hours. Was shooting for 30 min. 
Finally baked at around 575F for 52 min. Oven dropped to 450 I think.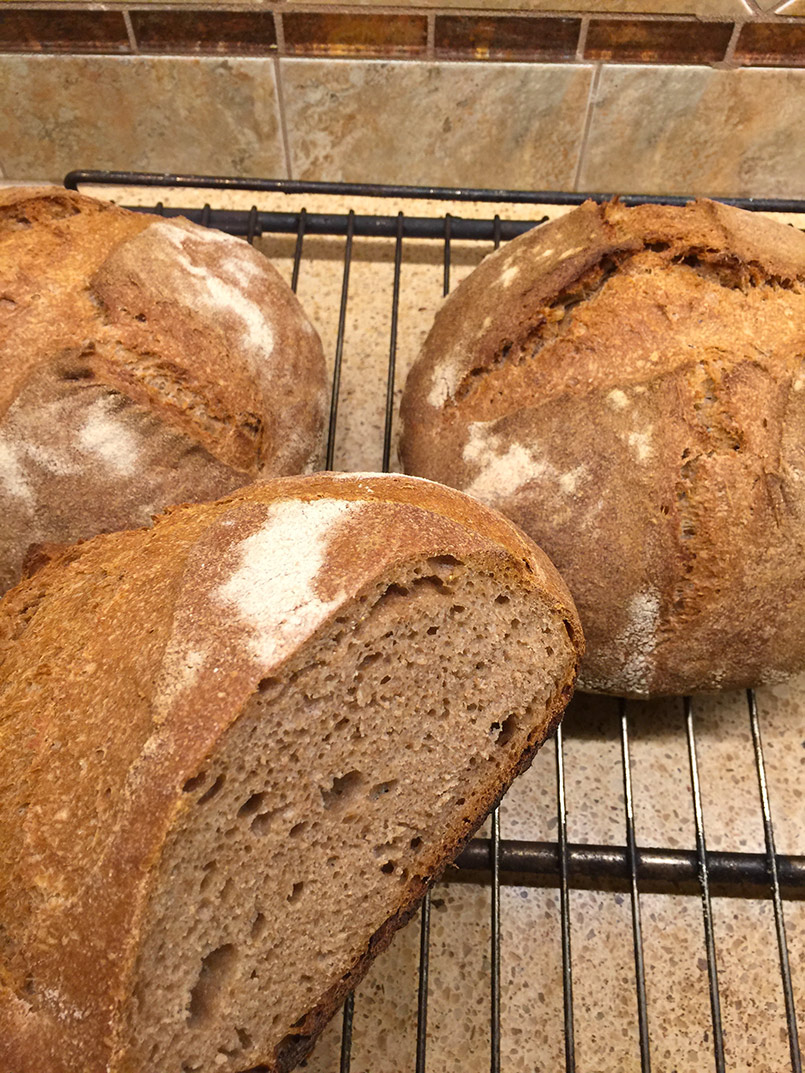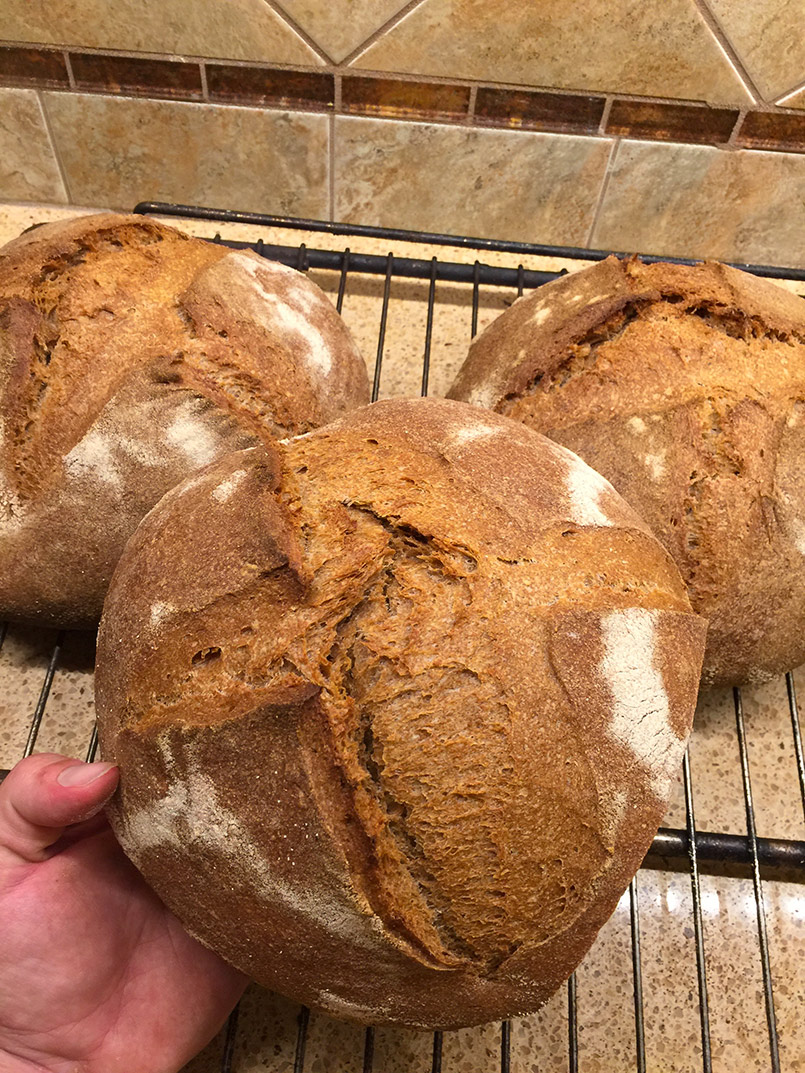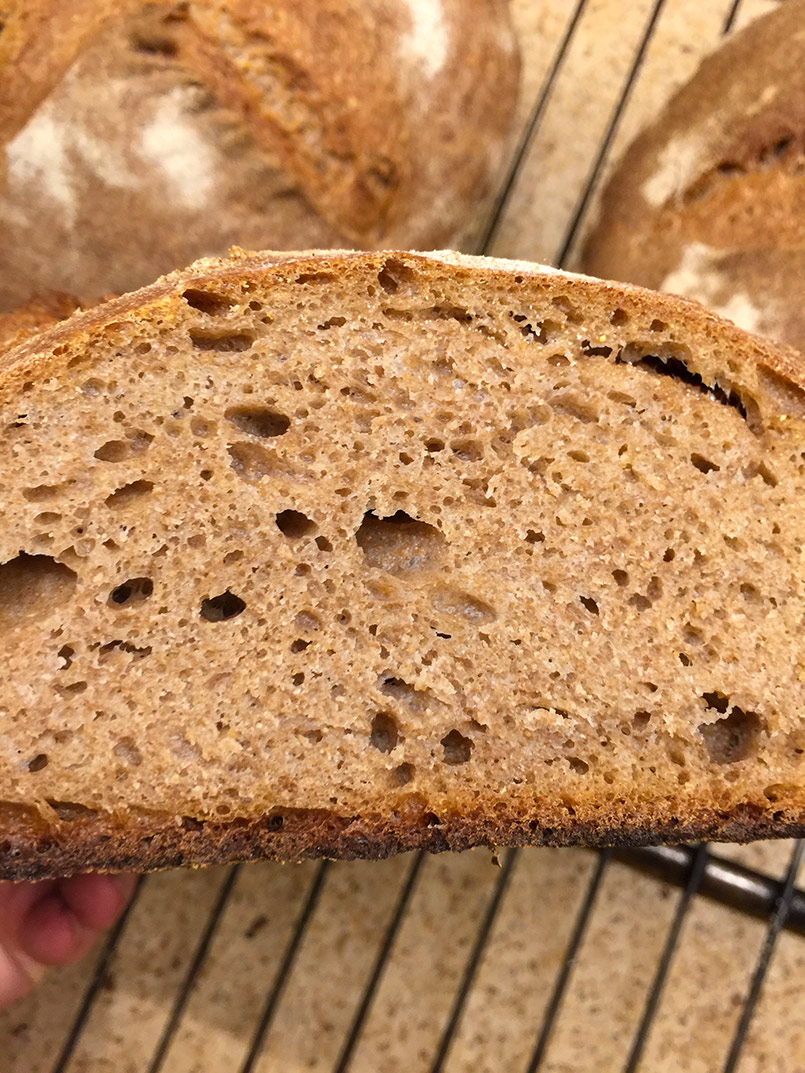 middle of the loaf, sliced the next day.