December 3, 2015 - 10:34am
I made some boiled dumplings (jiaozi) the other day to expand my repertoire and just to try something new. They are rustic, comforting and a really nice alternative to buns, noodles and rice. Read here for more information and how to make them from scratch. Baozi and siumai are my favorite Chinese snacks and these are a new addition to those. I like their simplicity compared to steamed dumplings and pot sticker, drop the into boiling water and when they float they're done. Serve it with your favorite dipping sauce.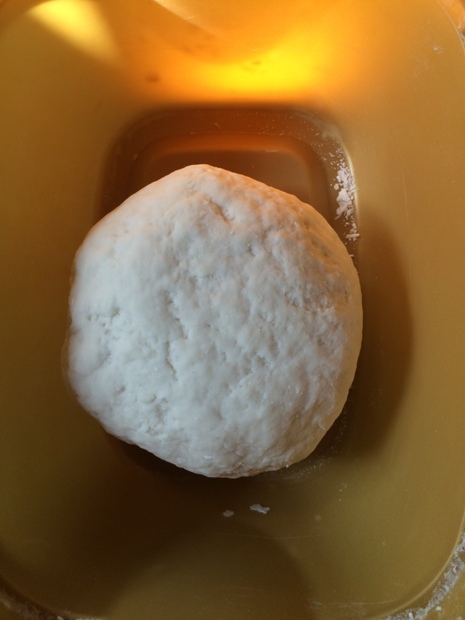 The dough before resting, very dry.

The dough is very simple with only three ingredients; flour, water and salt. As usual, I made these without a recipe and measurements. I just made a very dry dough and allowed it to rest for two hours. This resting is a crucial step for a proper dumpling dough, at first it looks very dry but after resting it will be a silky, smooth dough. It is easier to make dumplings with a drier dough so they can withstand boiling. For the filling, I just added stuff that we like.




After resting, it is kneaded some more and allowed to rest for a shorter time. It is then divided and rolled into sheets. I divided the dough into twenty pieces and rolled them five at a time and filled them immediately to avoid drying out. I made large three inch dumpling to cut down on prep and rolling time because I am the only one rolling, filling and cooking! Each dumpling wrapper must be rolled individually with thinner edges than the middle so when they are folded, the top pleats and bottom are somewhat of equal thickness. I made three different dumpling shapes to practice my pleating. This video presents eight beautiful techniques for wrapping dumplings.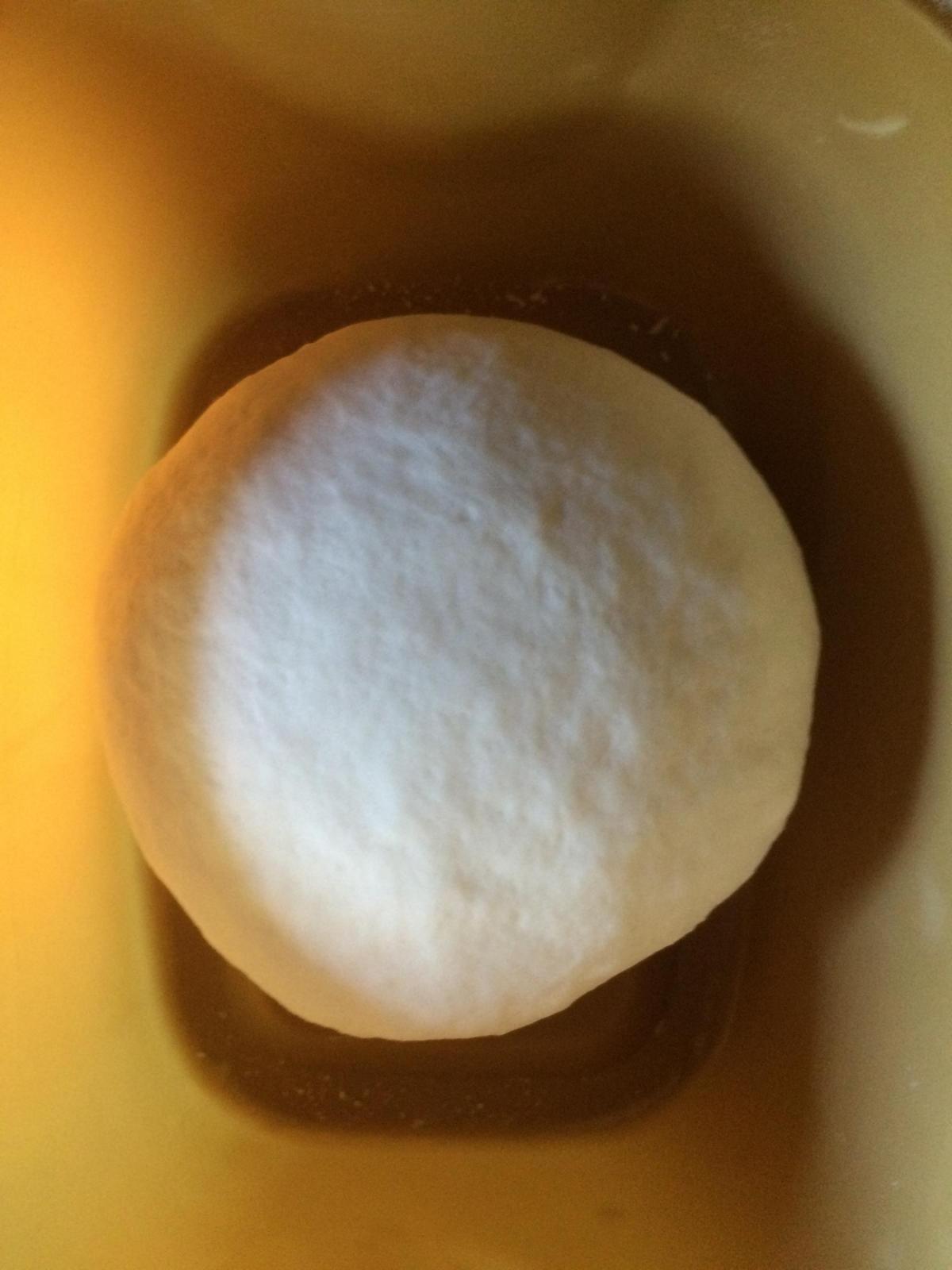 After resting and second kneading, it's much softer, smoother and more manageable.

After a seven minute boil, they are ready. I served them on a very old plate. This is already my plate since I was five years old and I bet it's much older than me. The filling was meaty and flavorful and the dumpling skin was chewy yet delicate, silky and smooth. It's so delicious further complemented by the dipping sauce. If you make this, be sure to roll the wrappers thin enough and if you want to serve them in soup, go ahead! They will just be less delicate than wontons but they are a different beast and have their own charm.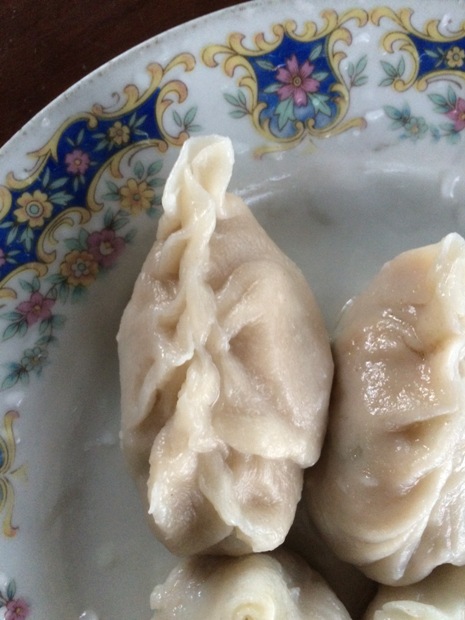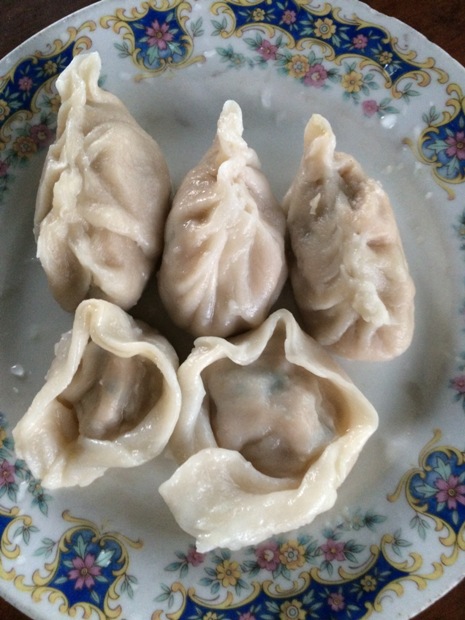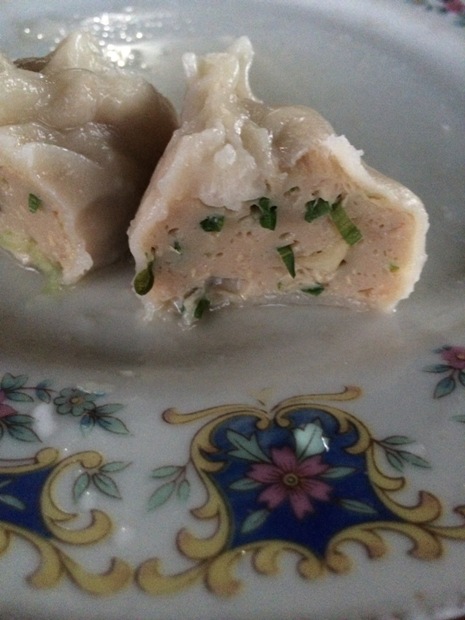 I have more than enough wrappers for the filling so to avoid putting them in the fridge for later use, I turned them into noodles. I just cut them into half moons and boiled them. Oh my! This dumpling dough also make fine noodles. They're very delicious just with soy sauce without anymore accompaniments.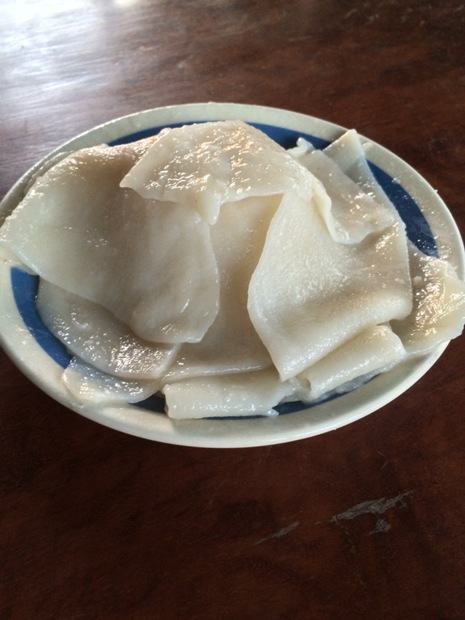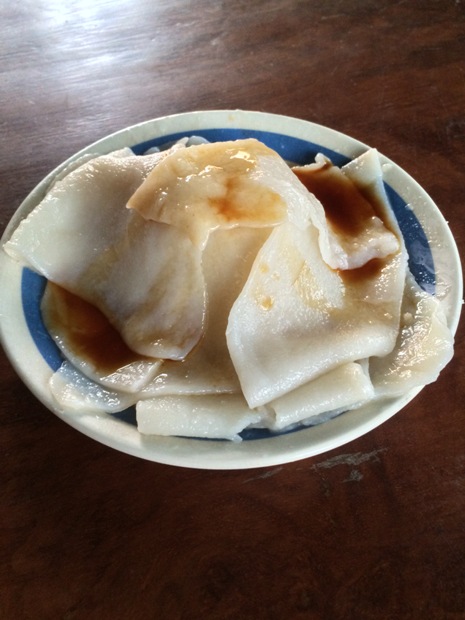 Thank you very much!