Natural yoghurt and sourdough baking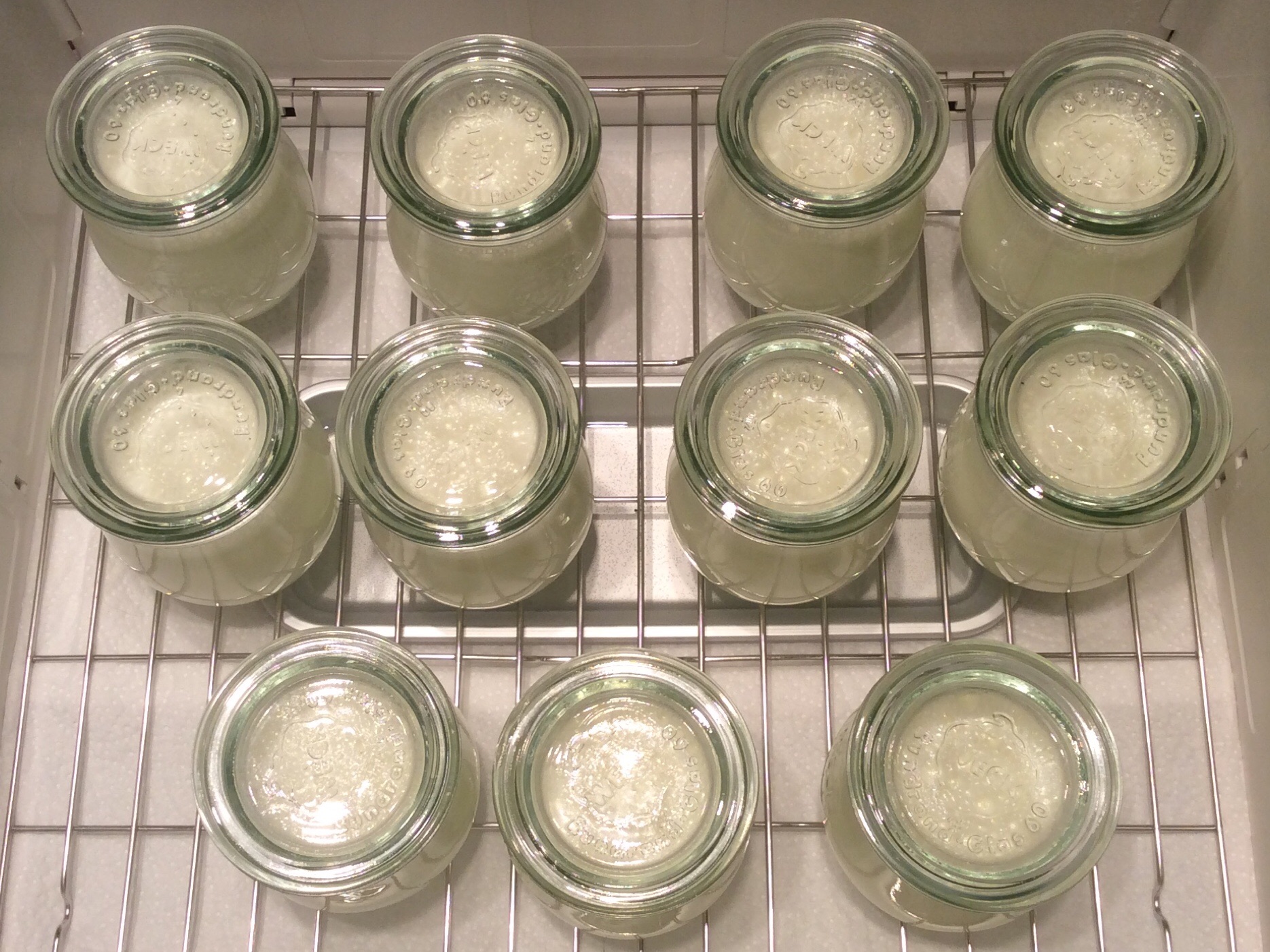 The fascination of culturing yeasts and bacteria will be familiar to every sourdough baker.
I've been enjoying a day off in lieu of a working weekend with the pleasure of baking some bread and stocking up on some natural yoghurt.
The process couldn't be simpler.  Fresh milk and some live yogurt culture and some basic kitchen equipment, including a food thermometer and somewhere warm are the main requirements.
The method is easy, and these instructions from The Kitchn, are as good as any: http://www.thekitchn.com/how-to-make-yogurt-at-home-cooking-lessons-from-the-kitchn-125070.
I've found that 220ml tulip-shaped jars from Weck (available from Amazon) are perfect for attractively presented individual servings, and as I already have a Brød & Taylor Folding Proofer (http://brodandtaylor.com/folding-proofer/) maintaining a temperature of 110°F (43°C) is easy, though the process is completely satisfactory if all you have is a warm spot, or the ability to run your oven at a similar temperature. [* See note below]
If the miracle of leavened bread continues to excite you, then the gentle action of live culture to transform milk into thick creamy yoghurt shouldn't be far behind.
Happy baking (and yoghurt culturing) to you all. Colin.
* Note: Unlike my photograph, Brød & Taylor suggest that you do not place jars of yoghurt in the centre of the folding proofer, where temperatures may be higher than the rest of the chamber.