OT? Whole grain crackers method - a revelation to me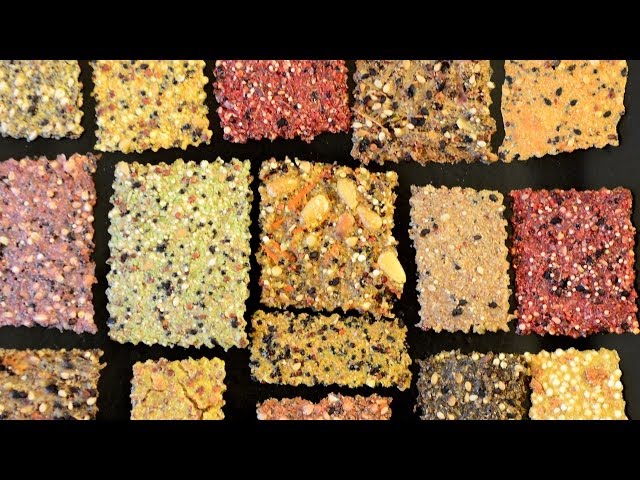 Greetings everyone. It appears that crackers are discussed in the TheFreshLoaf forums, so I hope this is not considered off-topic. I love crackers with cheese and dips, so I started investigating whether there were any recipes for whole grain crackers that I might try to make with whole grain flour from my newly acquired Magic Mill III Plus. That's when I stumbled across "Whole Grain Alice". (Her costume is a take-off on Alice in Wonderland, which seems to elude some people. :)
I'm a newbie, but I found her approach to be quite novel. Rather than rolling out dough, her method uses high hydration "batter" that she pours out on a silicone lined 1/2 sheet baking pan. Bakes for 10 minutes and then removes to score (with a pastry wheel) and then returns to the oven. She also uses a "turn the oven off, but leave them in for 30 minutes" approach.
She has a book, available in paperback or Kindle, which I *highly* recommend. She has some great time saving "subcomponent" (my word) recipes for a "Super Seed Mix" and a "Whole Grain Mix". She also has three videos on YouTube where you can see how beautiful her crackers are. Also a few examples on Flickr.
https://www.youtube.com/watch?v=WyKzTJkGDCQ
Whole Grain Mix: https://www.youtube.com/watch?v=nso_EOioggU
https://www.youtube.com/watch?v=PMnb4ZFC6vE
The grains you can use in her recipes goes waaaaaay beyond just wheat. I'm planning on trying her method this weekend, but I have no doubt that it will work. As she says, "It's not rocket science".