September 12, 2007 - 6:13pm
Beauty is in the eye of the baker
A beautiful pizza I made this weekend: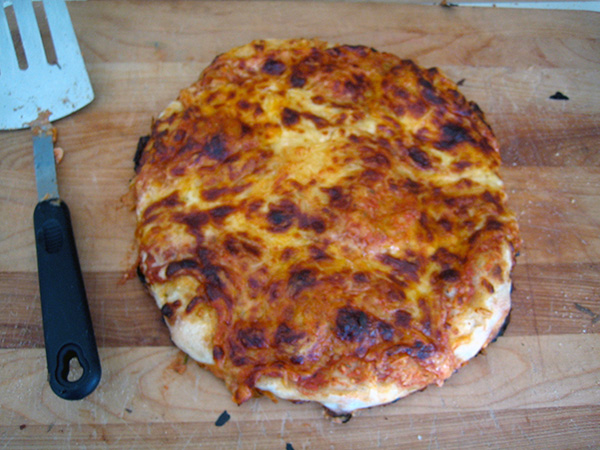 Well, perhaps not beautiful, but tasty.
This was something along the lines of LilDice's ciabatta pizza.
Where did summer go? Man, it blew by.
My apologies for being nearly absent on the site this summer. I read and responded to little questions almost every day, and I baked quite a bit this summer. But for the most part I stuck with my tried and true recipes, only adding 1 or 2 new ones to my regular repertoire, and did very few high quality posts on the site. I find that now that I have two kids who rarely take naps I have a lot less free time that I did when I started this site (with only 1 child who napped a lot and went to bed early). My new job hasn't left me much free time either: I have a longer commute and, given that my salary is paid by charitable contributions I don't feel like it is right to spend time on the clock working on my personal site. So I don't. So my Fresh Loaf time has been reduced considerably.
My best to all observing holy days the next few weeks.