We 3 gmas baked Persian Naan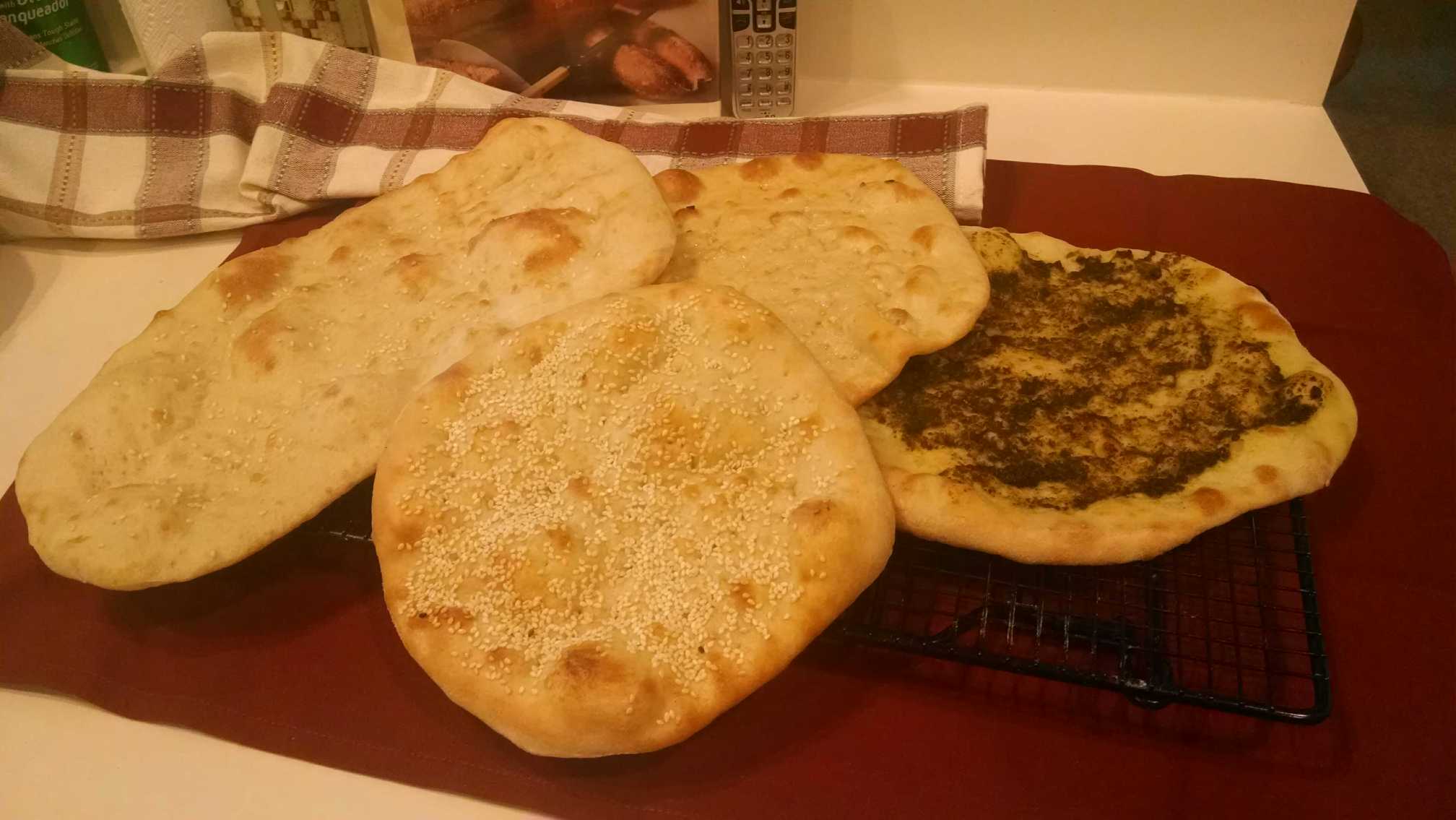 again we baked from the book "Baking with Julia", by Dorie Greenspan. This was a really fun bake, since it was a first for one of us and stretched our comfort zone again... good thing we gift a lot of our breads or our comfort zones wouldn't be the only thing stretching!!!...Good breads are always welcomed gifts!!!
We all used the same recipe this time and actually made half the recipe, thus having four naan loaves instead of eight... The naan turned out very good and we added different toppings and/or oils to the surface. 
The lead in picture is Helen's naan, she used garlic butter on one.or two and pesto on another and sesame seeds on yet another. Great combination. Gifted some of it, making her daughter happy. Here are more of Helen's pictures.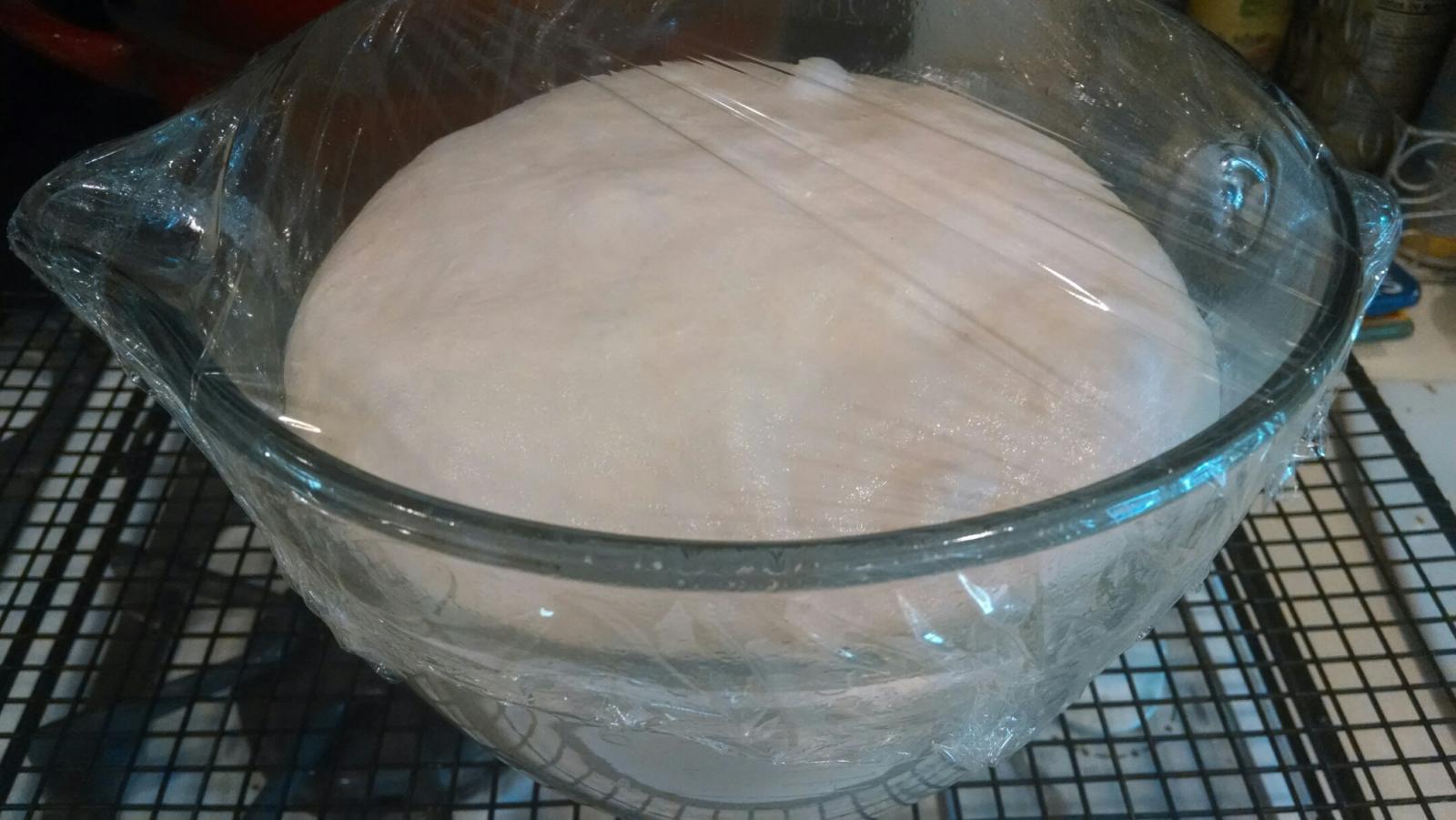 Nicely risen dough all ready to shape.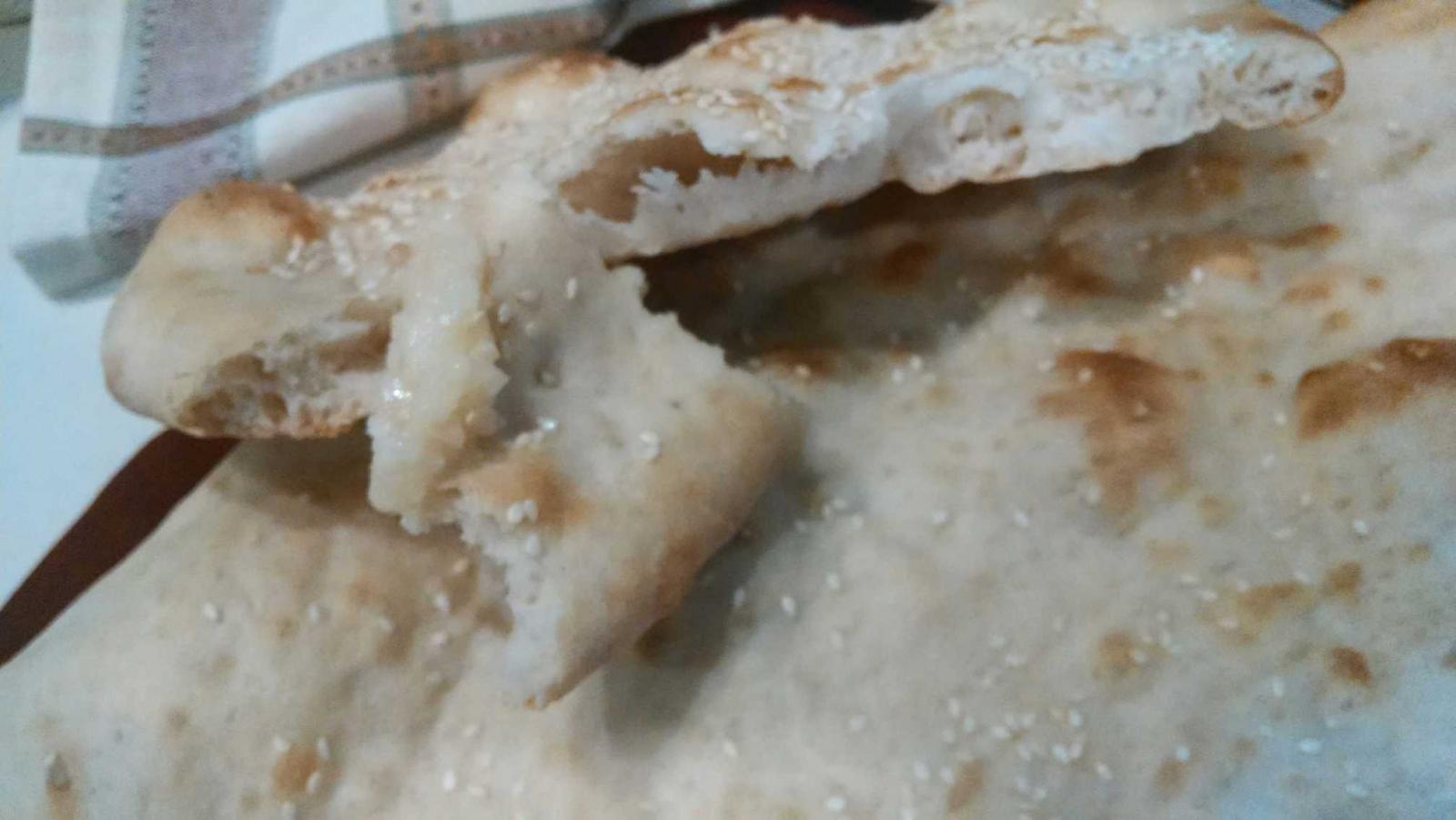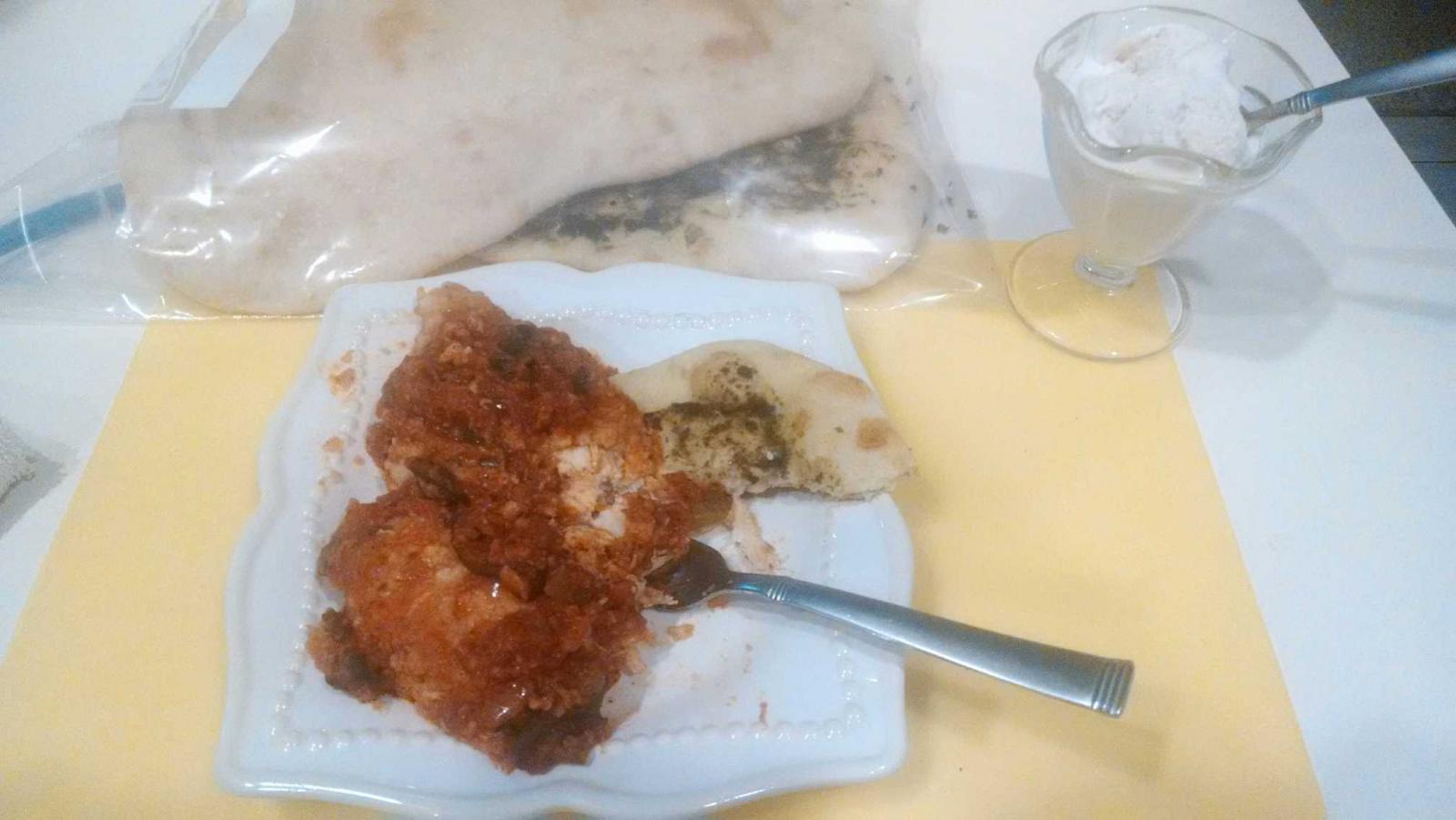 and here is Helen's crumb and her supper.  She made a chicken parmesan meets cacciatore in her crockpot while all the naan prep was going on. She even made homemade strawberry ice cream for dessert.  Great job my sister! Great looking supper.
Barb (and Helen) got up super early to watch the lunar eclipse and Barb got busy and made her naan for breakfast!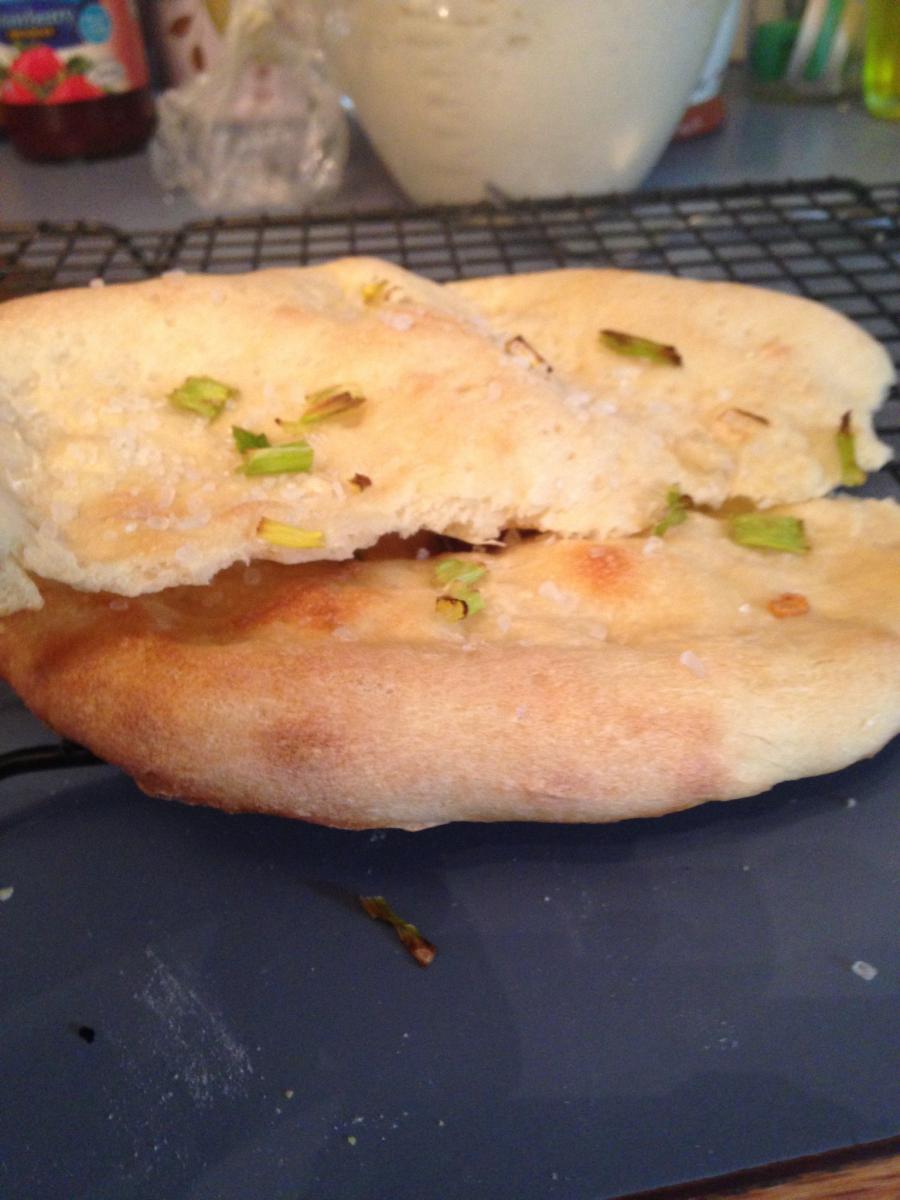 Nice color and crumb and those green onions make it look great too.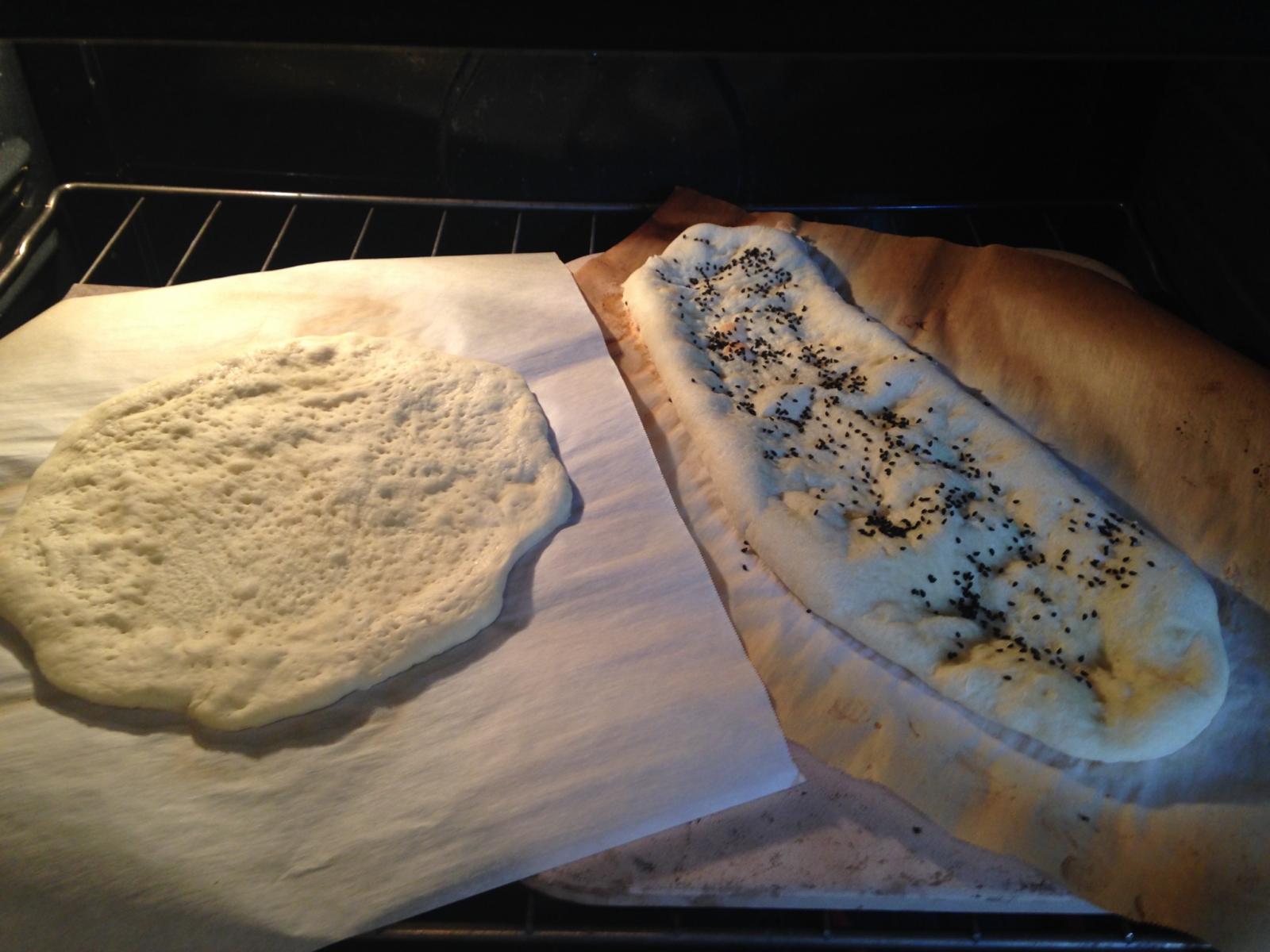 two more all shaped and ready for that nice hot 500 degree oven. And then this very nice looking breakfast going on there!!!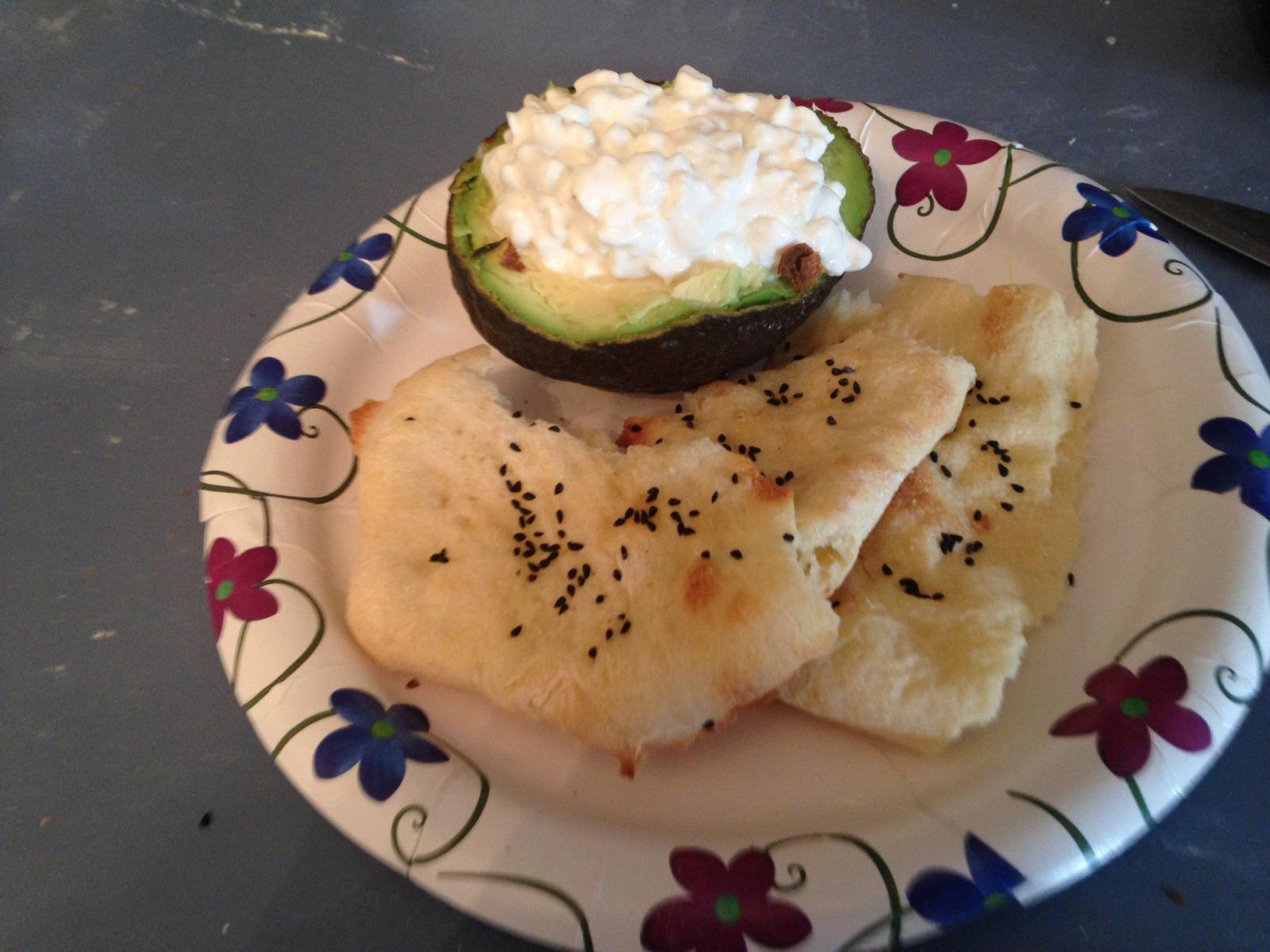 Great job, my sister and great looking breakfast, never thought of putting cottage cheese in an avocado half, but I sure will now... how yummy does that look?!
My naan was paired with Indian Coconut Curry Chicken for supper.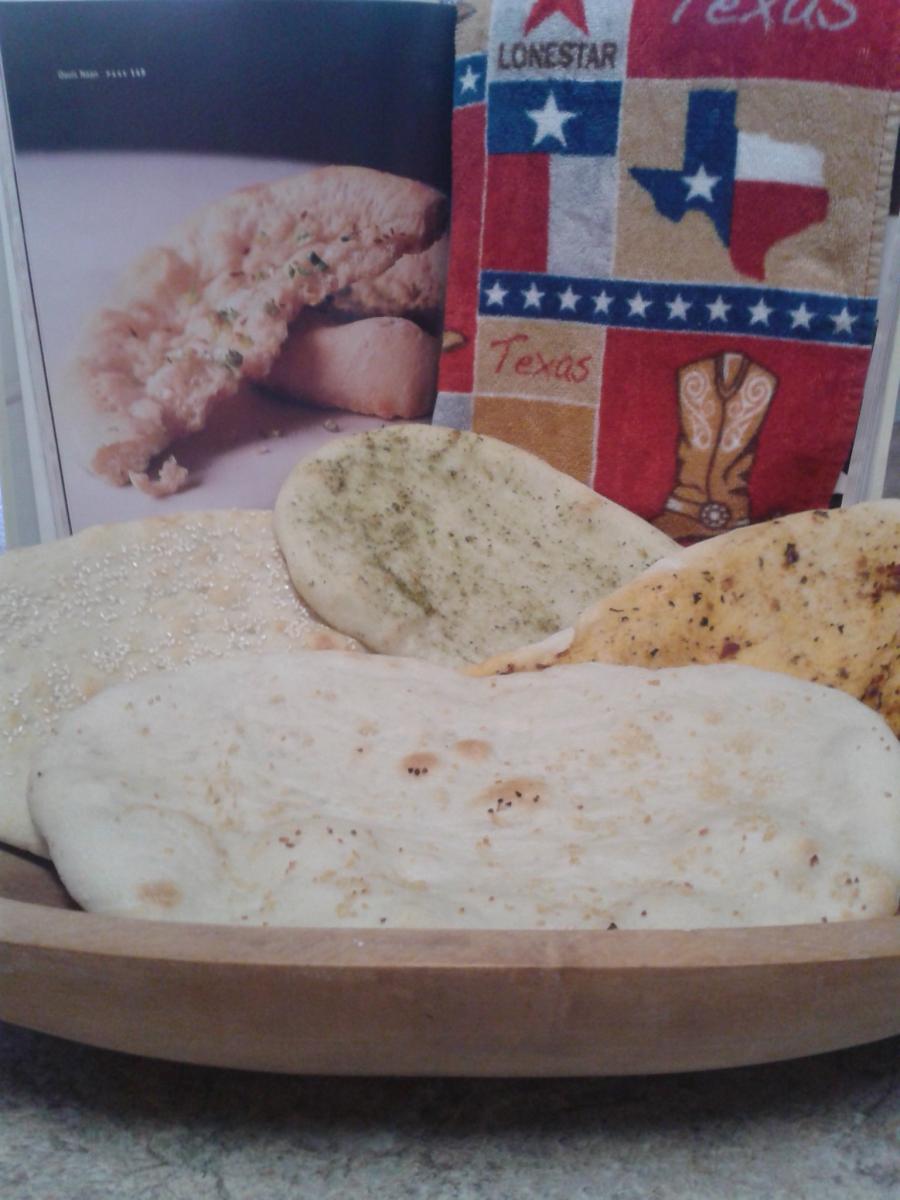 My naan loaves were topped with sesame seeds, pesto, sundried tomatos, and garlic butter... Good flavors and nice chewy textures. 
We chose to have the garlic naan with supper, I, of course, tore off a piece of each of them to try... loved them all and will definitely make this recipe again and again.  .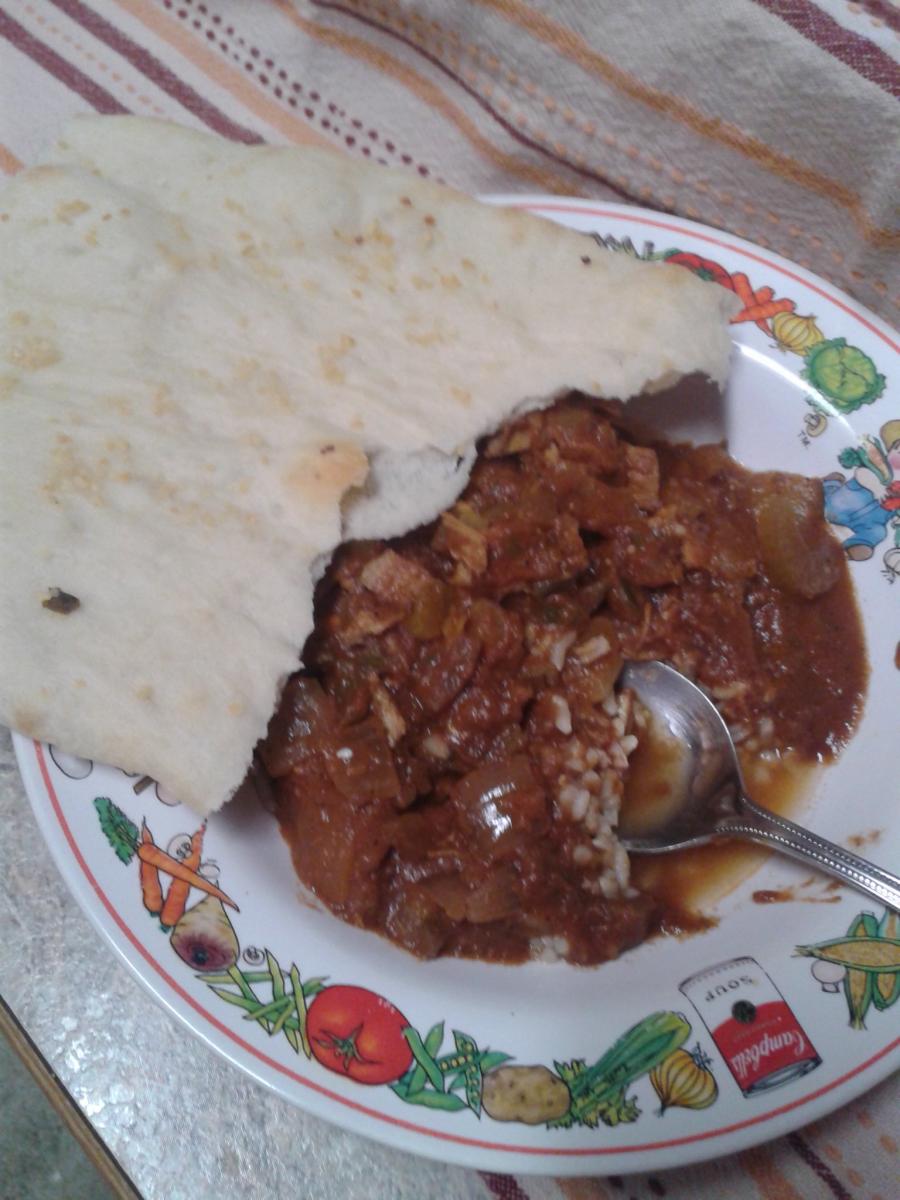 went really well with all those Indian spices.
I like writing how the recipe turned out, right in the cookbook... then i know when I baked it and what I thought of it when I look back later... All good comments so far in Julia... pretty soon it will take on the look of a workbook, like my ITJB book... 
This was an exciting and really fun bake... as are all the baking days with my sisters.  Happy Baking, Next week Julia's Pumpernickel Bread... just in time for homemade sauerkraut to be fermented enough to make Reuben's for supper... "timing is everything" LOL
Thanks for reading our posts. =)
Barbra, Diane and Helen.