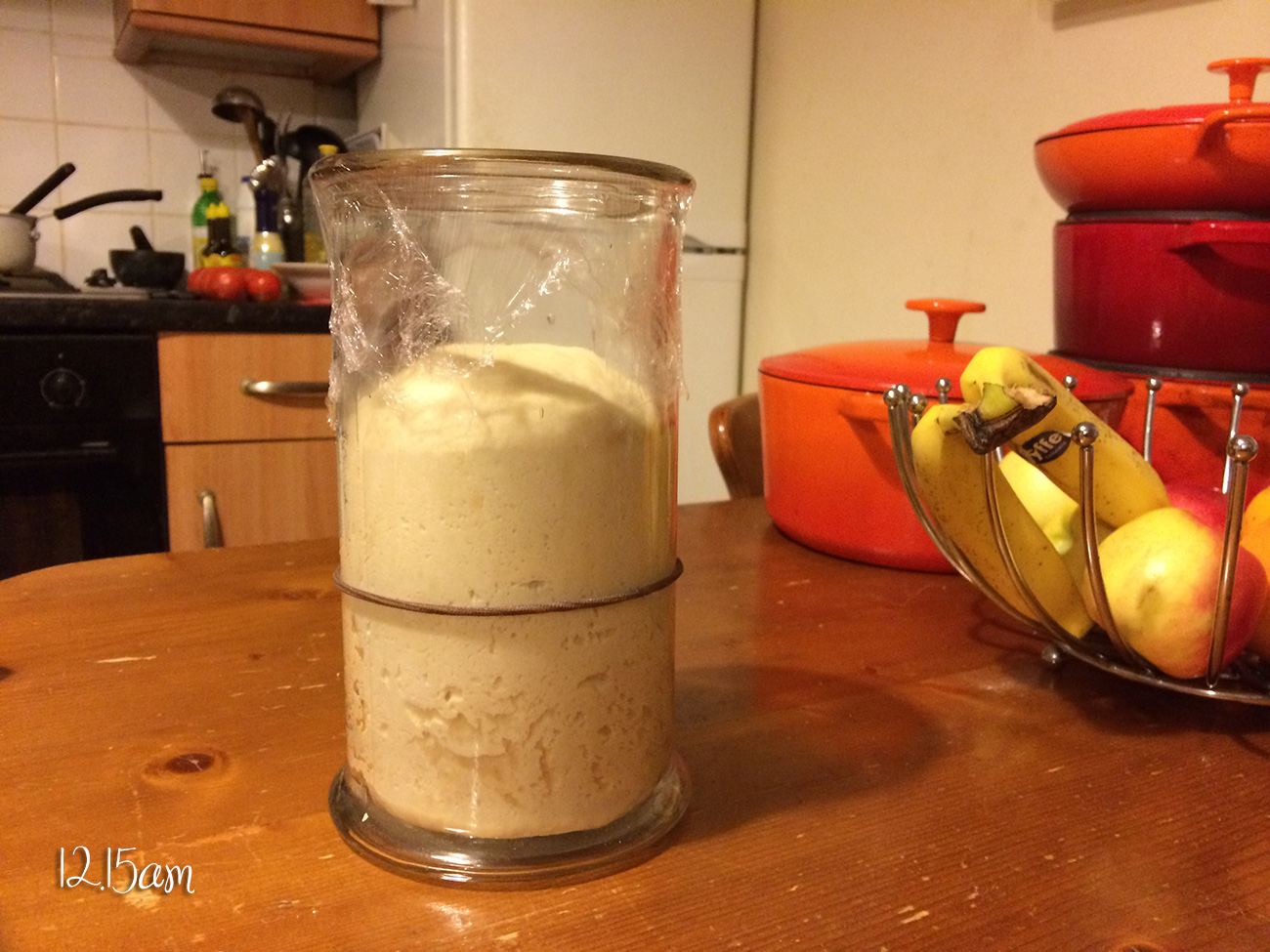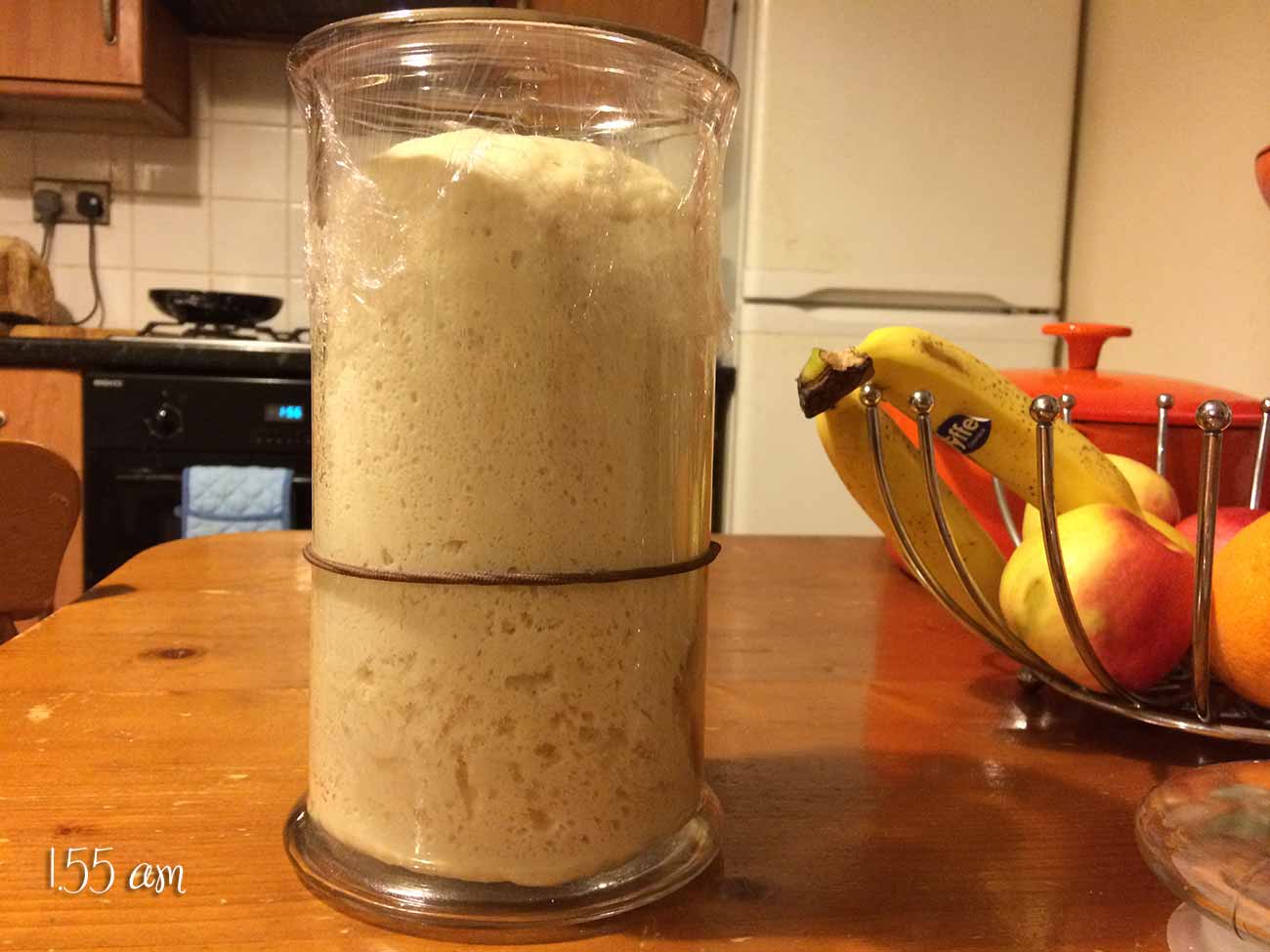 I fed the Starter at 9.55pm tonight for tomorrows baking and put a rubber band where it was when just fed.
I covered it with plastic wrap and poked 5 tiny holes in it.
Here you see * Gordon * grow:)
* I hope he wont try to get out of that Jar. eeeek *
I love working with Stiff Starters, feeding is less messy and maintaining so much easier.
And off topic, these are my 2 dogs Ben the yellow Labrador who is 9 years old and Eddie the red merle Border Collie who is 4 years old.
They just finished playing with fetch in the Garden.
The headless young Man is my oldes Son:)