August 13, 2014 - 10:43am
This loaf was made using the "Sponge and Dough" method.
Formula:
Sponge
66.7% Bread Flour
3% Dried Buttermilk Powder
0.5% Salt
0.6% Instant Yeast
0.18% Soy Lecithin Granules
62.5% Water
Dough
33.3% Bread Flour
4% Sugar
2.8% Shortening
1.5% Salt
The sponge was fermented at 78°F for 8 hours. Remix was performed in a Cuisinart DLC-2007 seven cup food processor equipped with a plastic dough blade. Total remix time: 45 seconds. The photos shown below were taken while the remix was in progress.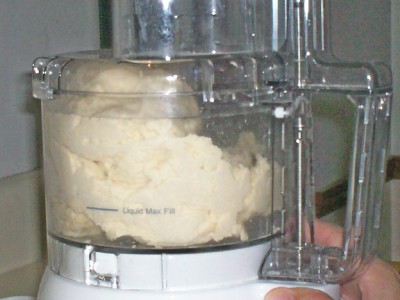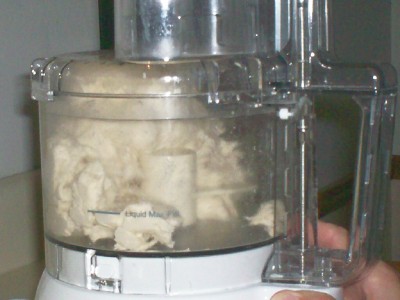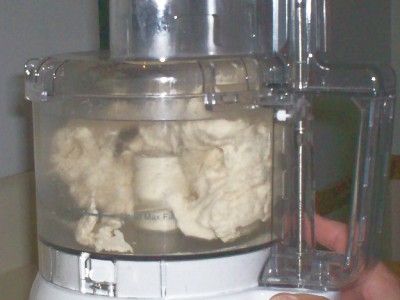 The weight of the dough was just shy of 2 pounds at 31 ounces. After remix, the dough was rounded and given a short rest before being shaped and panned. An over-sized 10" x 5" x 3" pan was used. The bread had a rich aroma and pleasant taste due to the 8 hours of fermentation during the sponge stage.