So, as I planned, this weekend I made another change in the bread from Lesson One, and added some seeds and grains.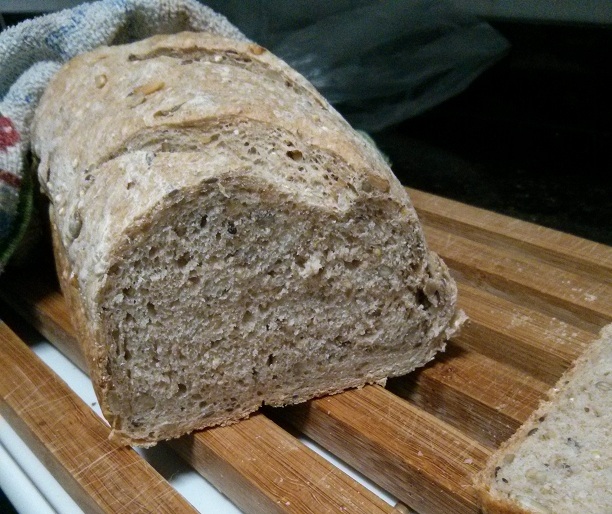 To the 1/3 whole wheat recipe I added 2 tbls of quinoa, 2 of flaxseed and 3 of sunflower seeds.
I didn't knead it, I started folding it until I felt everything was mixed together. 45 minutes later I folded the dough a couple of times, 45 minutes later again folded it, shaped it in a loaf pan, then 45 minutes later it was baked. It rose pretty well, and it tastes delicious. The only difference I could see is the color, it is a little bit more pale than the other two I baked before.
One thing didn't work, I tried putting some sunflower seeds on top of it with oil, but they all fell. What should I use so they stick?
What do you think? :)