I've been away from TFL for some time, and that is mostly due to my father death. He passed away two weeks ago, and I had been busy with his funeral arrangements and dealing with the aftermath of his demise. As it happens, he was also my boss at work for 12 years. I will miss his kind heart. May he rest in peace.
Yesterday, I baked some loaves to order. A Lady, whom I met at the last Arts and Crafts Market in Dubai, has ordered 4 types of bread (as a trial) : one each of a Bagel, a Baguette, a Sourdough country, and an Oatmeal bread. I've baked the Country sourdough and Oatmeal in one batch, and baked the rest in another batch yesterday.
The Bagel recipe is from (Crust) By Richard bertinet, while the Poolish baguettes are from Hamelman's (Bread). You could notice the difference in Bagel shaping; the ones that were shaped by pinching a hole through a round dough were the most successful.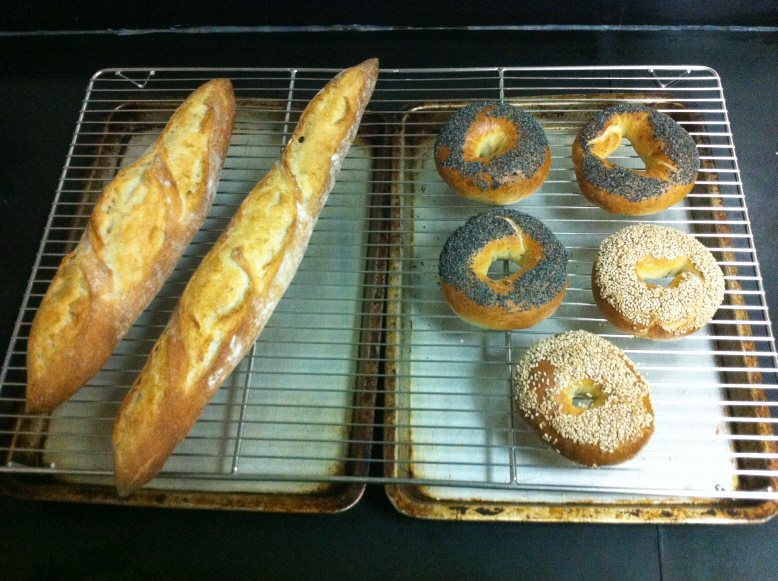 Oatmeal Bread From Hamelman's BREAD, converted to a sourdough.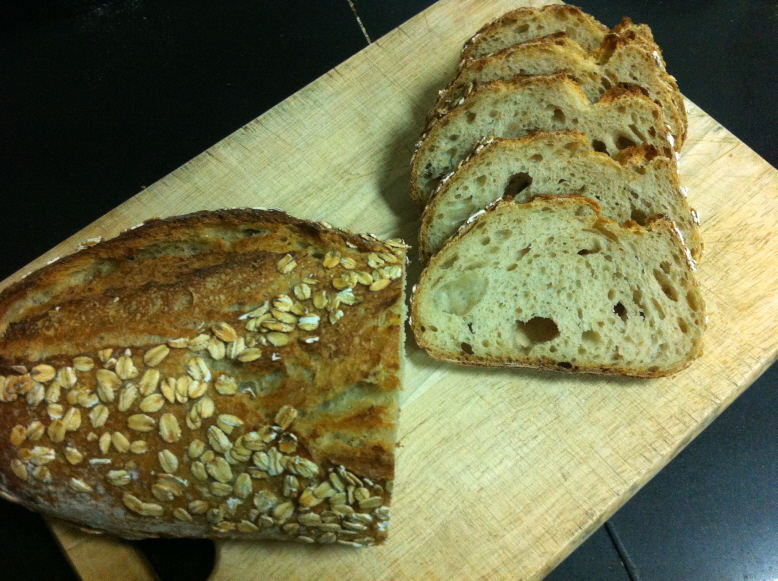 This is a Rye Pain au Levain. The recipe is here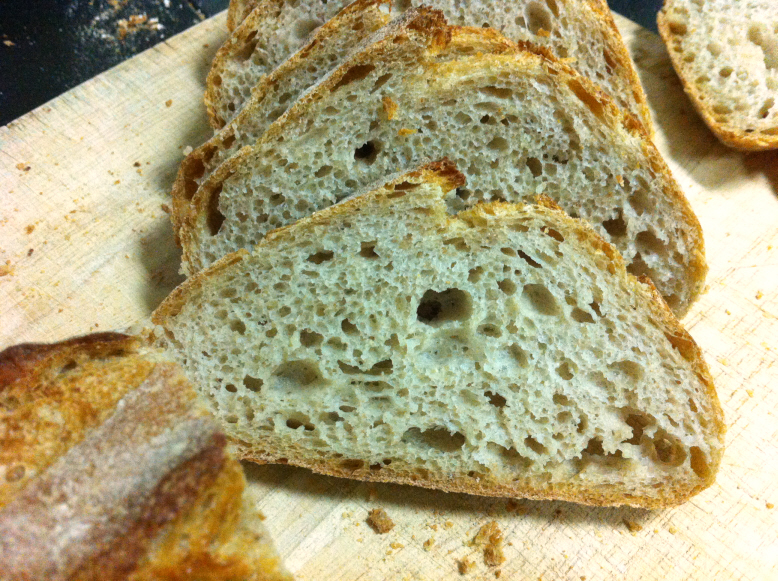 As to my plans for a bakery business, here is an update:  I've completed the Basic food hygiene lesson and got the certificate. In the next couple of months, I plan to seek an apprenticeship opportunity in a bakery in Dubai. If it doesn't work, I don't know what I'm going to do.
Khalid