We 3 gmas (+1) made lemon bars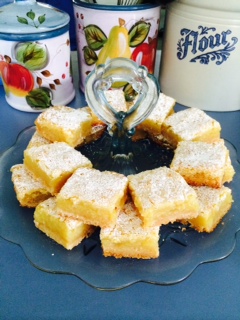 Barb's lemon bars lead in... actually our sister Barbra has the blessing of a mini family reunion this week. Her son and his wife and kids are up visiting from CA and so, her daughter-in-law chose the "bake" today... good job, Margarita! Barb used link below for these amazing looking lemon bars.
http://www.foodnetwork.com/recipes/anne-thornton/luscious-lemon-squares-recipe.html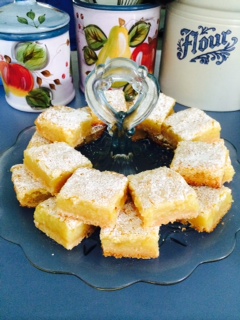 Helen went the healthy route... from Fitness Website... Lighten-up, Lemon Bars... Look Great to me!!!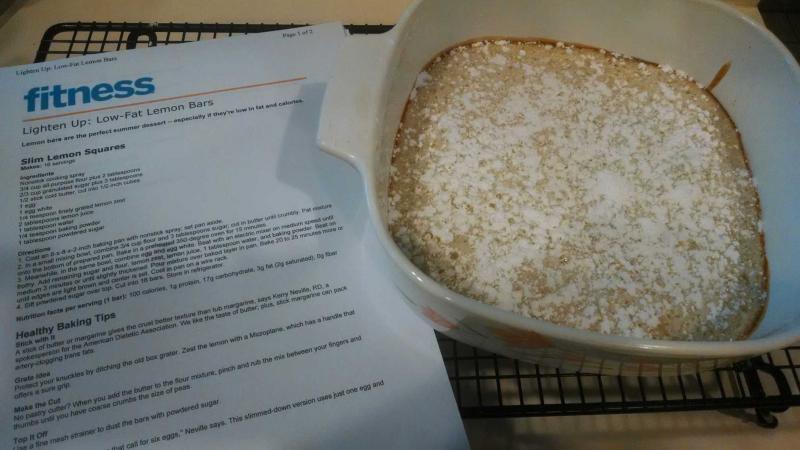 and they look even better cut and plated.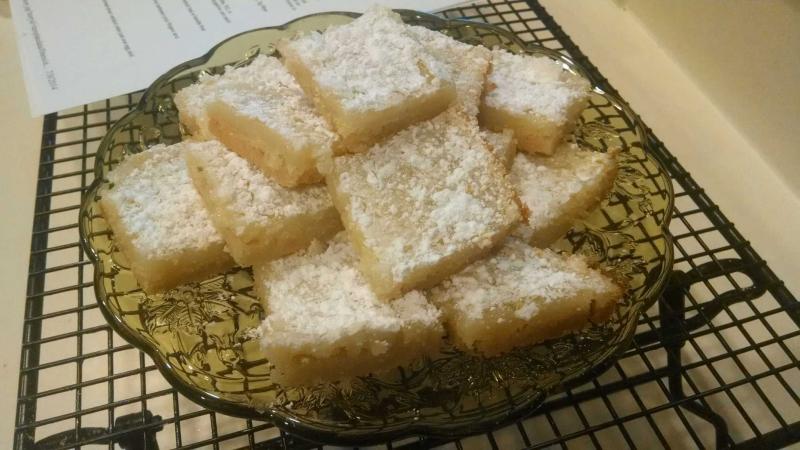 http://www.fitnessmagazine.com/recipes/desserts/low-calorie/low-fat-lemon-bars/
My Lemon Bars, are called "Perfect Lemon Bars" , quite a lofty goal... but not too far off the mark actually, the crust is very much a shortbread, with powdered sugar and cornstarch, different from a pastry crust... I love it!!!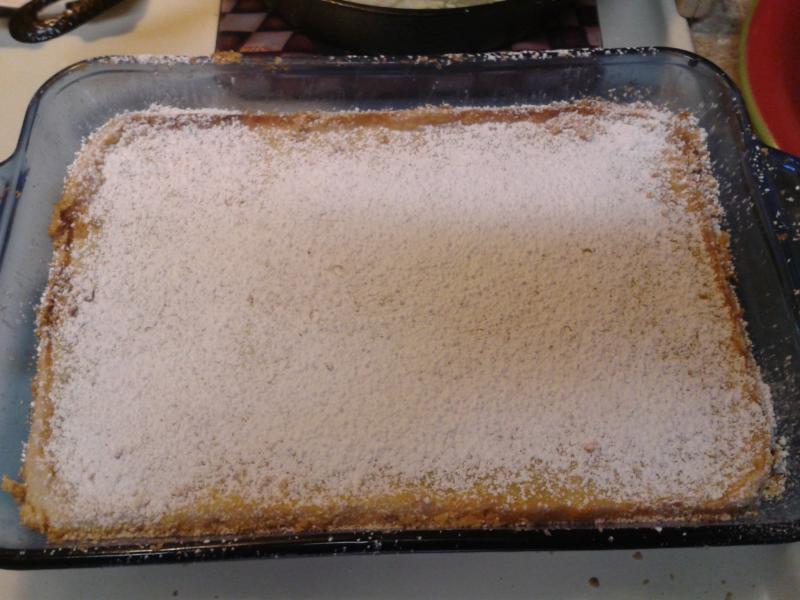 http://www.melskitchencafe.com/perfect-lemon-bars/
And like all the rest they look best after they are cut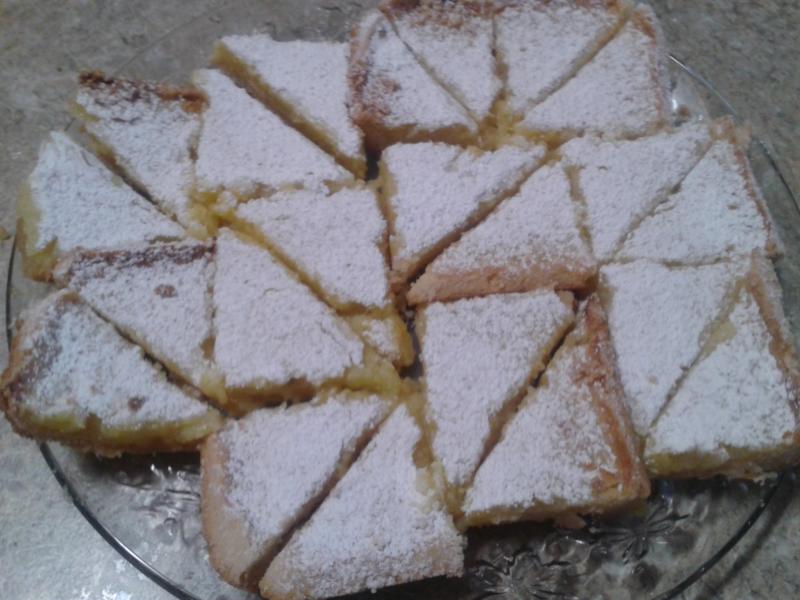 Actually they all look best on a plate along side a cup of coffee or a nice hot tea!
A fun bake... good times with sisters and nieces and nephews and kids and grandkids, etc... Looking forward to next time! Happy Baking.
Barbra, (with Margarita), Helen and Diane