We 3 gmas baked Blueberry Cream Cheese braid from TFL recipes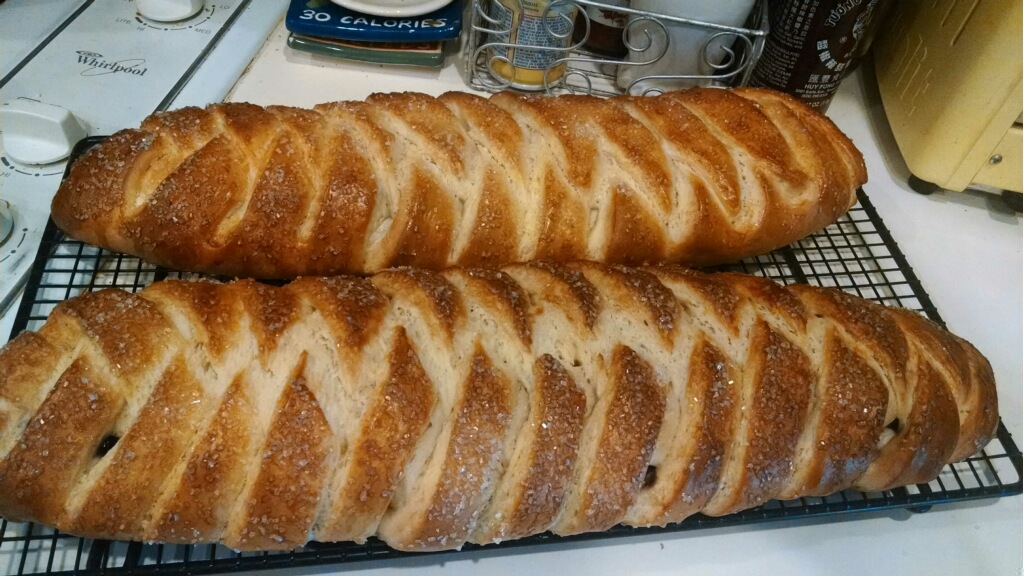 When we were checking out the Favorite Recipes on the Home page, we looked at a few bread ideas... and tossed ideas back and forth through text and cyberspace... but then we came across the Blueberry Cream Cheese braid and had to have it... My sisters did marvelous braiding... and I learned from my mistakes... The beauty of all this is that the mistakes taste as good as the successes... (unless you are adding lots of salt to Cheese cake!, LOL)...
Helen's finished braids are the lead in and here is her crumb...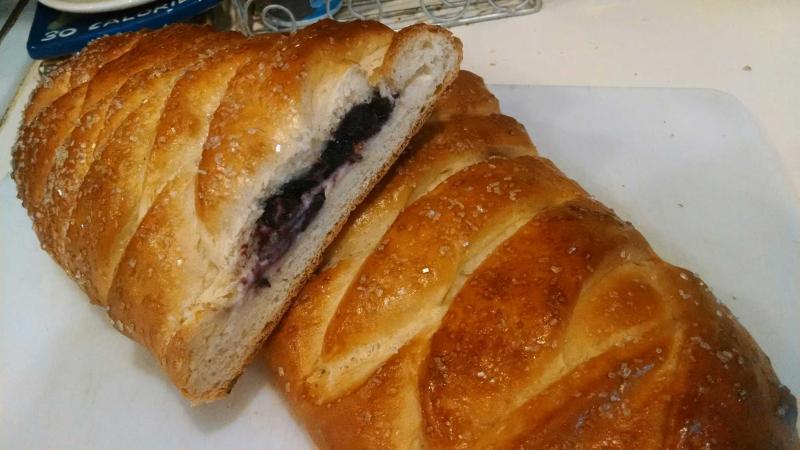 Helen's braids are nice and tight before the second rise...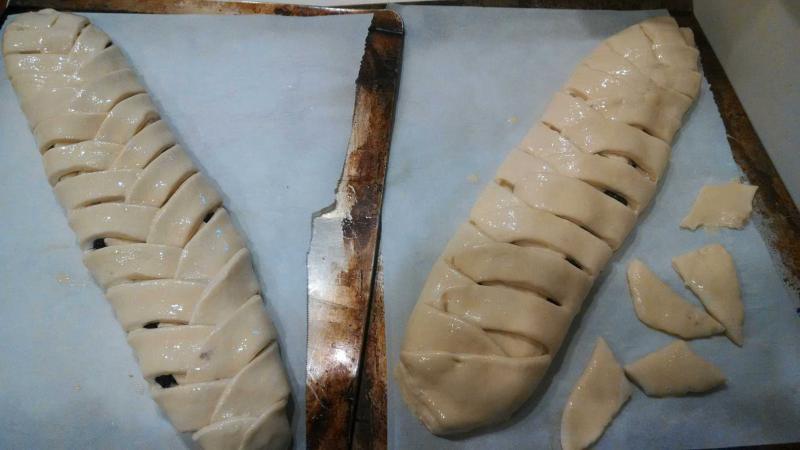 She rolled her dough nice and thin... and cut off a couple of taste bites for the baker... or the apprentices, she has 6 of them... :-)
Barbra also made awesome braids... they learned from me...LOL...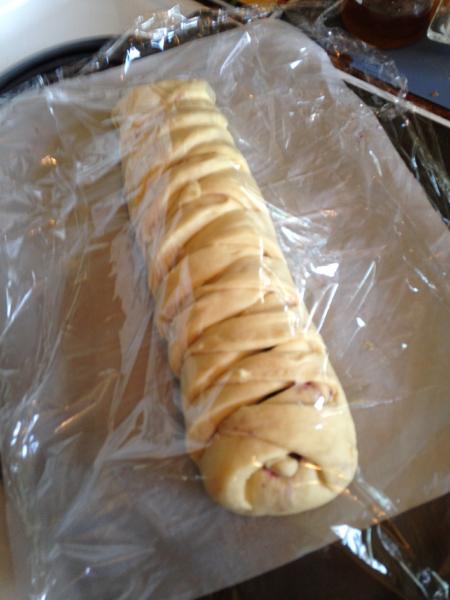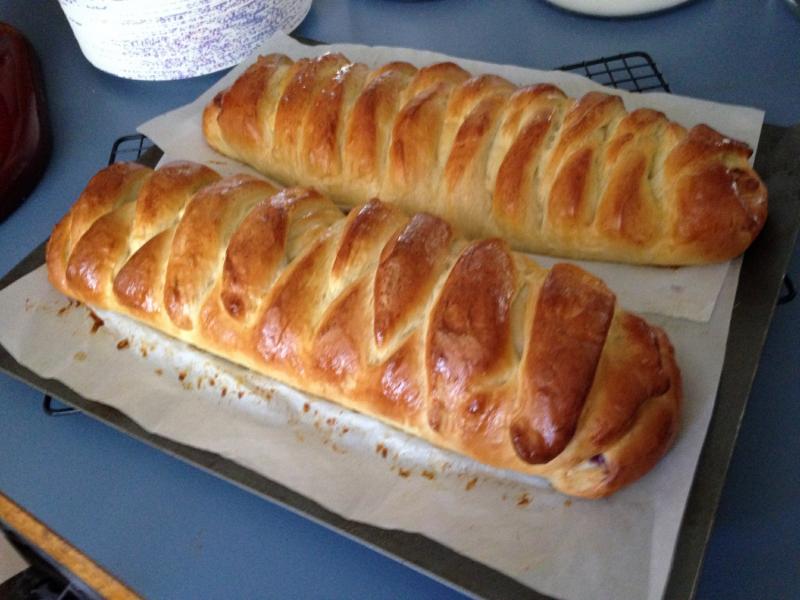 I learned that if you don't make the individual slashes long enough to fold over completely... rather than about half way... you have braids that open up... still tastes great!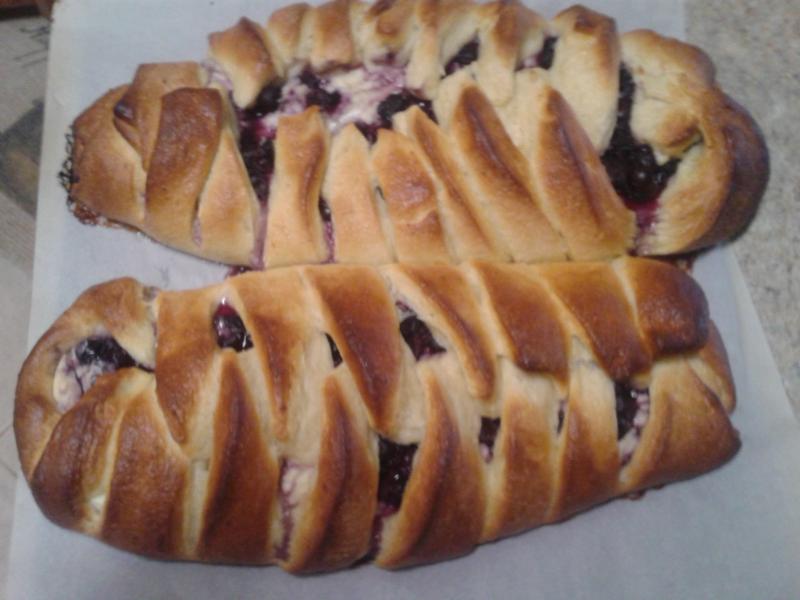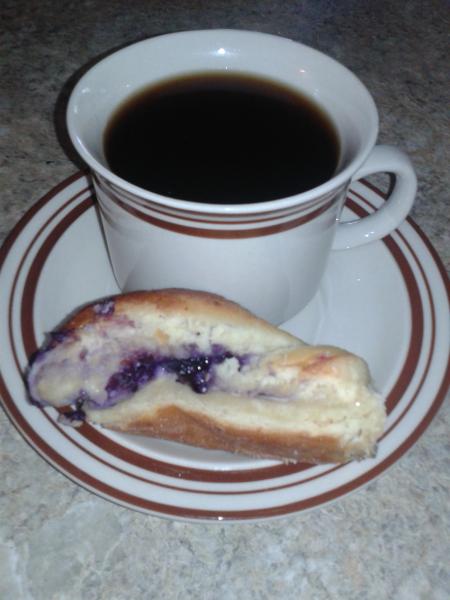 A nice little coffee break... A nice day with Sister Baking... and a good discussion on what is coming up... Next week I believe we are going to give the Milk bread a shot.... the TFL recipe... or do some research too... who knows... sometimes we don't decide until baking day... fun times, fun baking... and fun pictures.
Happy Baking!
Helen, Diane, and Barbra