Farmer's Market Week 39 (Tzitsel???, Sourdough, baguettes)
After reading Varda's post and finally learning what Tzitsel is I figured I might as well give it a whirl.  
I adjusted my NY Rye Formula to match up a bit with Varda's formula and made a couple of adjustments.  First I decreased the total pre-fermented dough to 12% since I'd be finishing the proof overnight in the fridge.  I also added a cornmeal soaker to the dough. I realized at the shape table I had bought medium ground cornmeal and went ahead and used it.  A finer cornmeal would probably be a better fit but the crunch from the coarser grind is quite nice.  
Overall Formula:
30% Freshly MIlled Whole Rye (12% Prefermented @ 80% hydration with 5% seed for 15 hours)
70% Central MIlling Baker's Craft 
74% H20
2.25%  Sea Salt
2%  Caraway
15% Corn Soaker (5% Cornmeal 7.5% H20, boiled)
----------------------------------------------------------------
Build Sour (15 hours @ 73F) Make soaker 
Straight dough to medium development
Bulk 2:20 (3 folds :20, 1:00, 1:40)
Divide, presheape, rest 20-30 minutes
Shape and coat in cornmeal.  Retard 8-12 hours @ 45F
Bake 500 steam for 15 and vented for 20-25
-----------------------------------------------------------------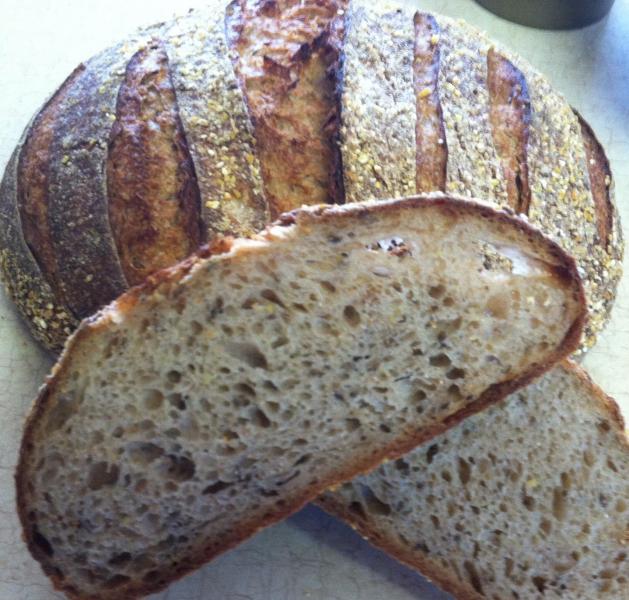 And for the Tuesday Bake I continued working on the Sourdough with Fresh Milled Wheat.  http://www.thefreshloaf.com/node/38661/farmers-market-week-34-sourdough-w-fresh-milled-wheat 
I increased the Pre fermented flour from 9 to 12% (this will be the next change up to 15%) removed the scant amount of Rye and increased the hdyration from 80 to 85% hdration.  Decreased the bulk from 4 to 3 hours and did three folds @ 20, 40,  60.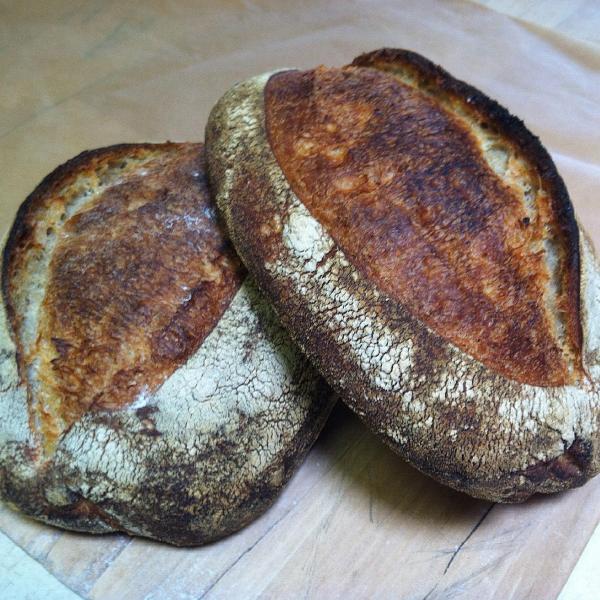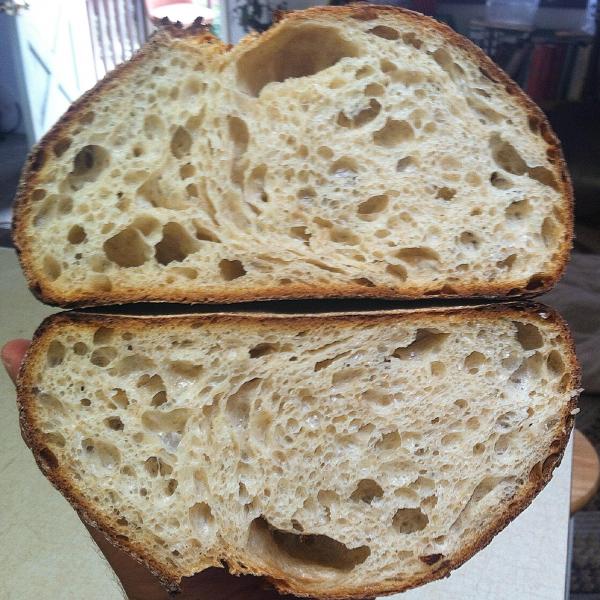 And while I was at it I wanted to make some baguettes as its been a while.  Boubassa style with levain/IDY and 20% T85.  These were amazing.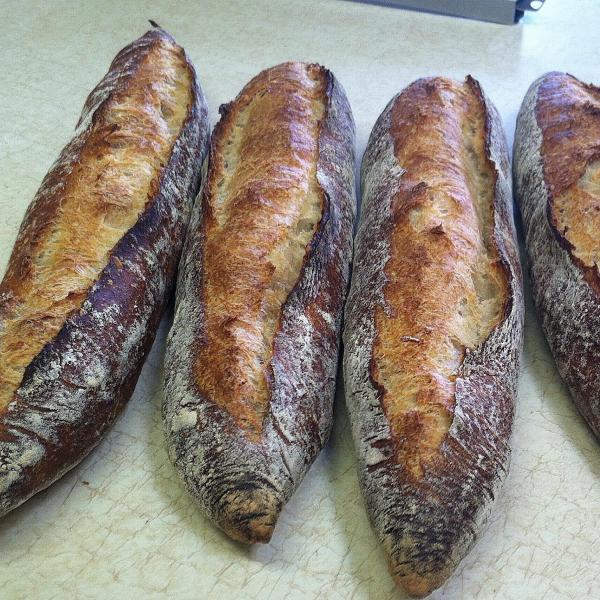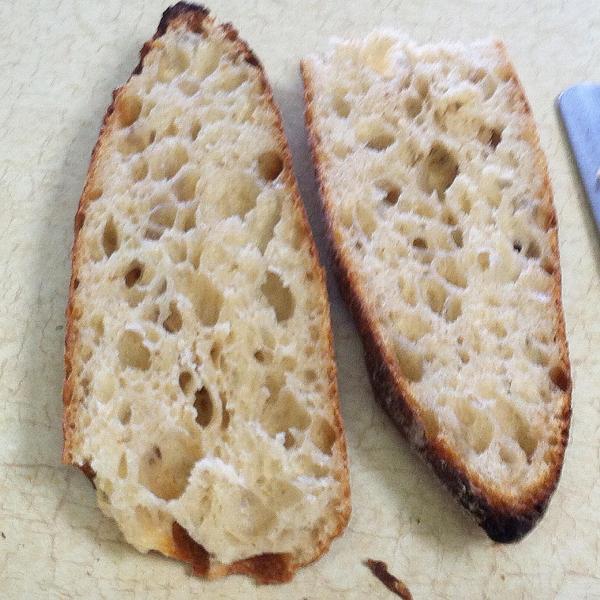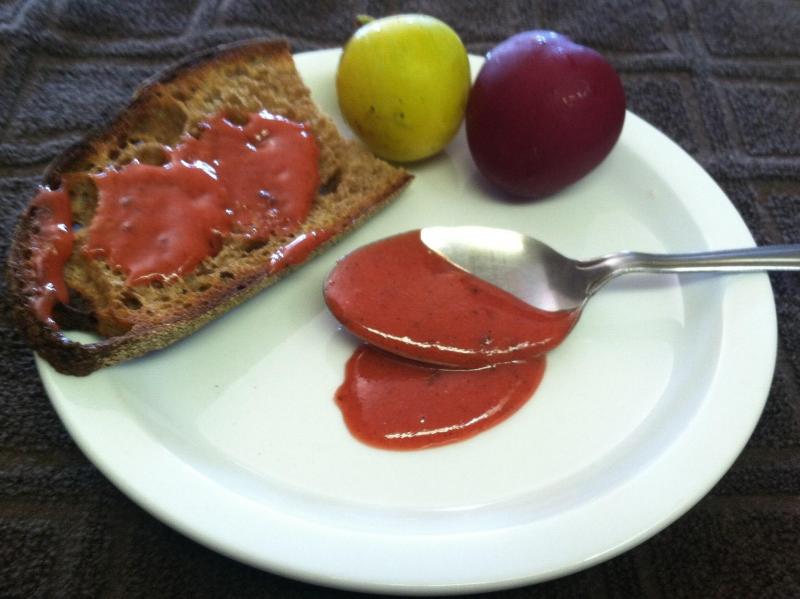 some plum butter on 100% Wheat I also tinkered with this week.  (cover photo loaves)
Cheers and Happy Baking 
Josh