Additions to banana bread
Today I made banana bread and threw in a handful of super ripe raspberries.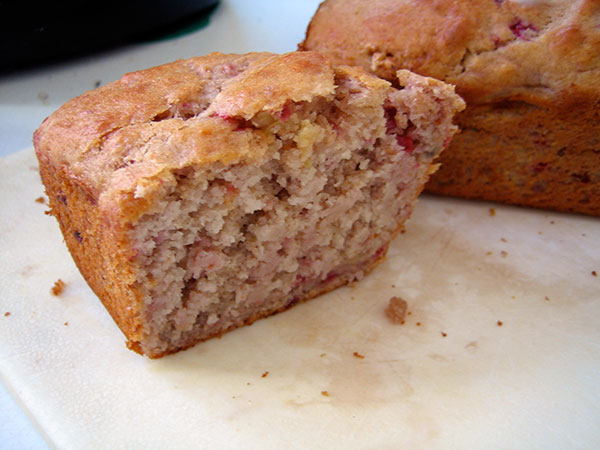 Oh man was it good.
That got me thinking: what other things would be good in banana bread? I've done walnuts, blueberries, lemon zest, and chocolate chips, and I've heard about throwing in dried apricot. What about dried mango? Or pineapple, either canned or dried?