I haven't posted in a while due to a busy travel schedule and family obligations. When I finally returned a few weeks ago I wanted to try out a few formulas from Robertson's latest book, Tartine 3. His combinations of ingredients and use of porridge (think cooked soaker) are very intriguing. 
I made a double batch of the wheat-rye-caraway-bread.  This has only 10% rye, the rest being a blend of white, high extraction and whole wheat. I was out of high extraction at the time, so I substituted a 50/50 blend of white/WW instead.  This is an 85% hydration bread with only 7.5% prefermented flour, so the bulk ferment was long (4-5 hrs at 75˚F).  I divided the dough into 6 loaves, roughly 500-600 gm each, and proofed them in brotforms overnight in the refrigerator.  The flavor of the ground spices, each 2%, were in the background of the finished loaf, less intense than I expected considering the volume as I was adding it. The crumb was open, although less so compared to his basic country sourdough. It makes a great tasting sandwich bread, and goes surprisingly well with sharp cheddars.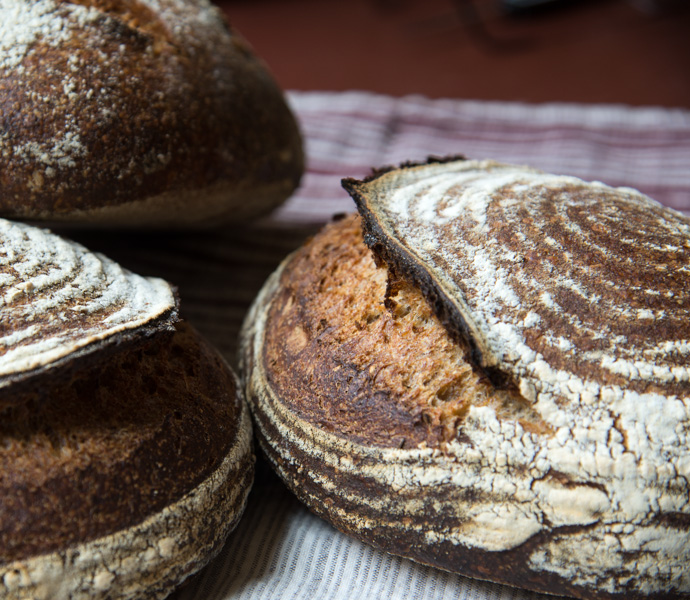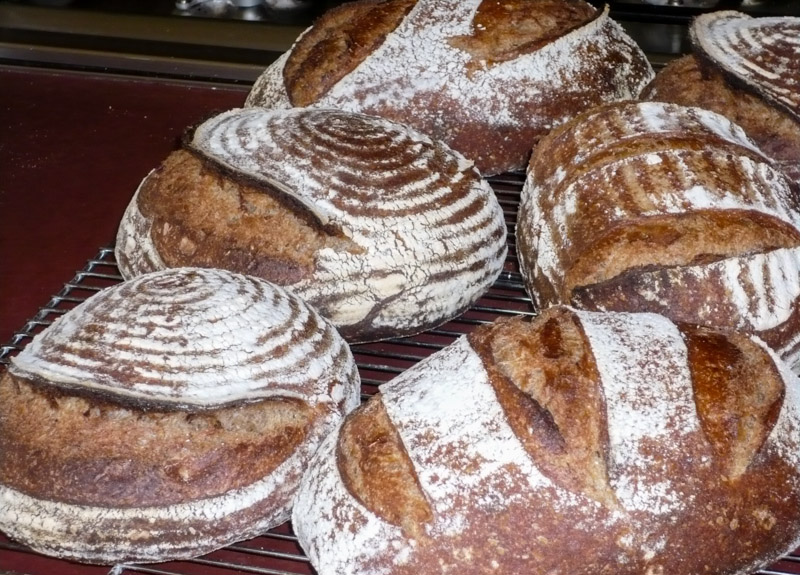 When I first approached the porridge breads I noticed an inconsistency in the book (see post).  I made the Rye Porridge bread using a hybrid technique.  It was too late to add the porridge to the levain and water mixture, so I added it to the dough directly after the autolyse, but well before the second fold as stated in every porridge recipe in the book. Still, it was difficult to distribute the porridge evenly, and I believe it affected the openness of the crumb somewhat.  The flavor was very nutty and had a lot of depth due to the porridge.  The crumb was very moist and the crust had a good chewiness.
In the future when I make these porridge breads, and I definitely will, I will add the porridge to the levain prior to the autolyse, as he describes in the Master Formula section of the book. There are so many combination that sound so good, they will keep me busy for a long while.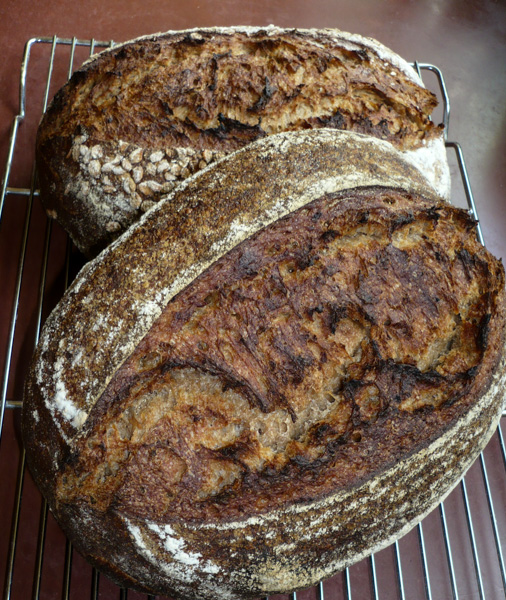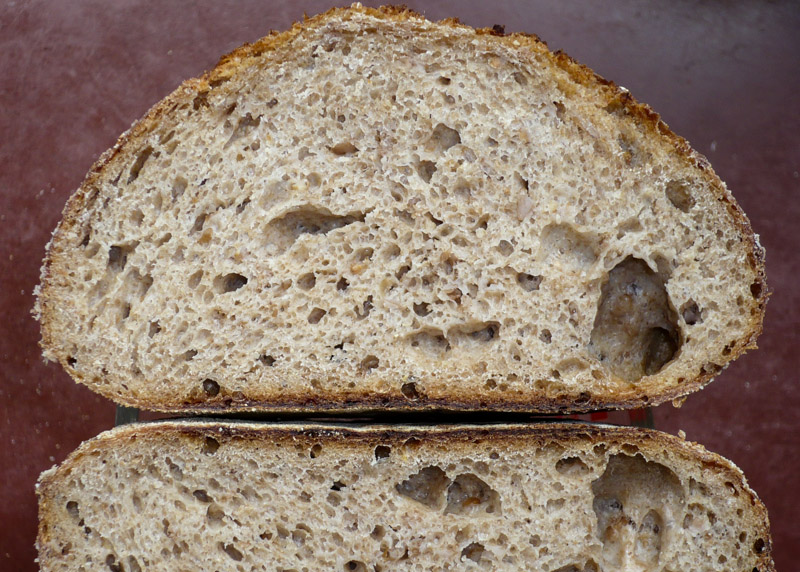 -Brad
P.S. Here are a few of views of my trip to China and Tibet: