We 3 gmas went to boot camp!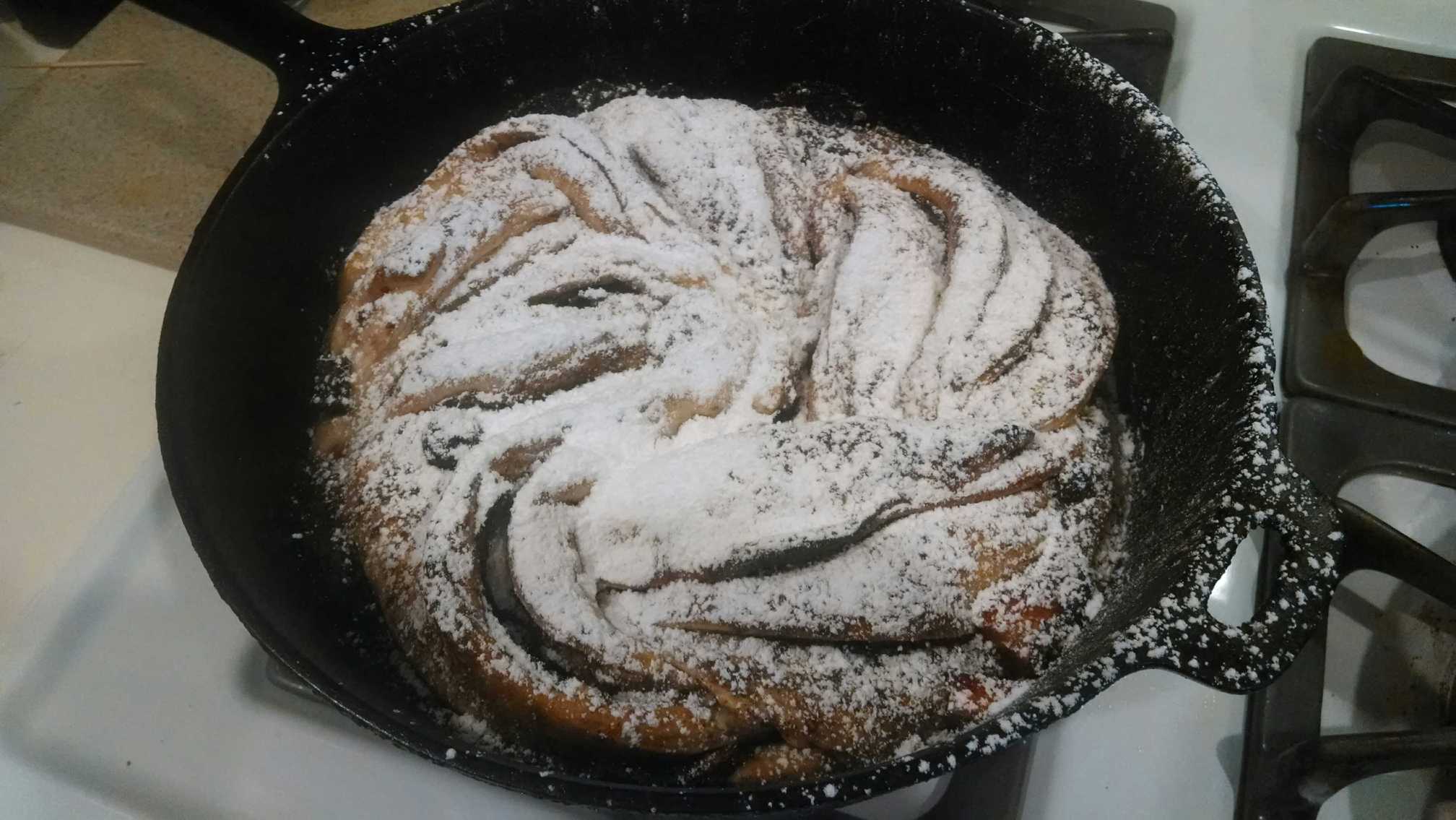 Just kidding... Actually we did snatch our recipe from the Joy the Baker's Boot Camp - Triple Berry Cinnamon Swirl bread.  This bread was a twist rather than a braid... the challenge was that the dough was very soft and delicate... which made getting it into the skillet quite the challenge once it was all twisted... and me being how I am, left some juicy goodness in my fruit... making it even smooshier... LOL
The lead in picture this time is Helen's ... all dusted with powdered sugar and ready to slice.
.. her out of the oven shot... is amazing too.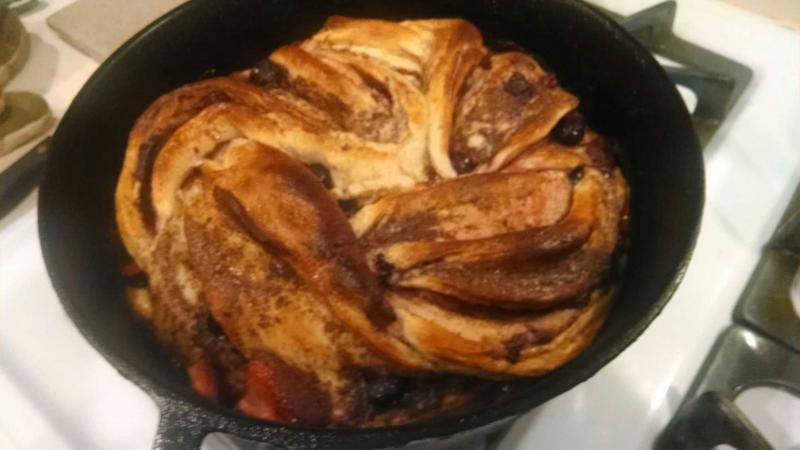 Now look at that!!!! Lovely... below she is sampling a slice... talk about a teaser slice...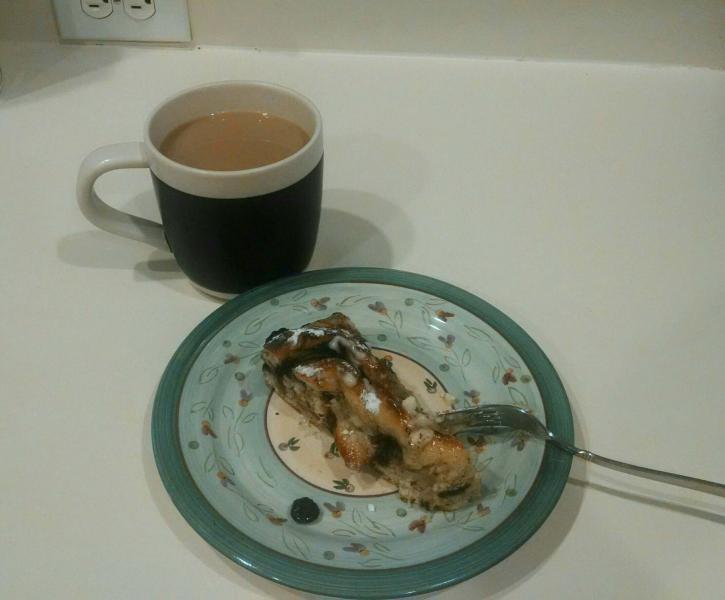 But a yummy way to have that morning coffee... she can have that slice... and I will take the rest of the skillet full....
Barb's looks great too... this was one of those bakes, that went together quickly and disappeared twice as fast.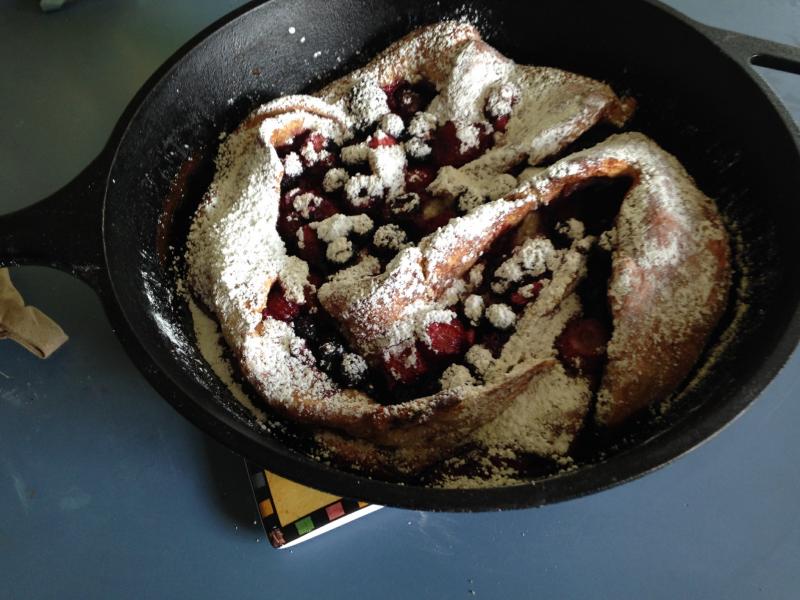 Don't my sister's do a lovely job with just everything they bake... 
Mine was so good, I got into it while it was warm for sure...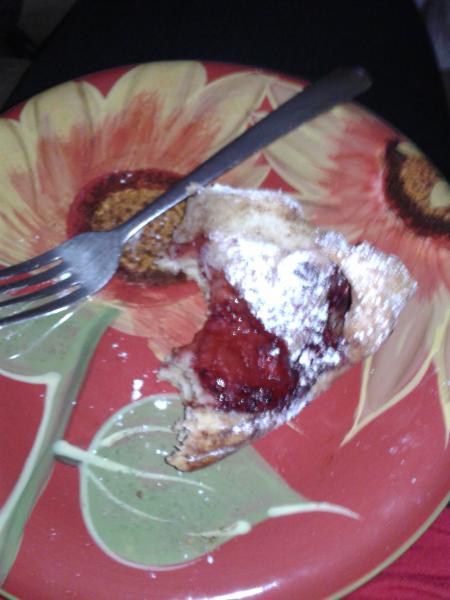 I am just saying.... stuff like this does not last long... it is long gone now...but the recipe is a keeper and the memories are good ones...
This Wednesday, yep, tomorrow... copycat Keebler pecan sandies... those can't possibly be bad...
Happy baking everyone, and thank you my sisters for another great bake.
Barbra, Diane, and Helen.