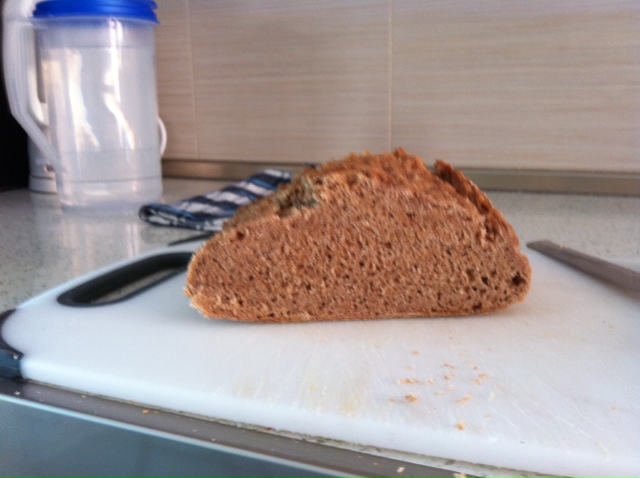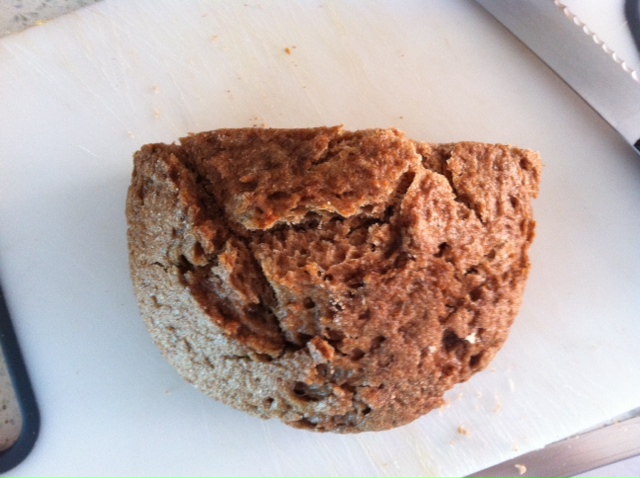 Hi Everyone
Can someone tell me if this bread looks right, have made a couple of times and sometimes it comes out with a different crust, almost rubbery looking has got few holes, wondering whether this might be a proofing issue.  Taste is a little weird, I don't know if it tastes yeasty or not
When it was done its final proof the crust had burst open a bit, so I flipped it out of banneton and slided onto the hot stone the other way round without slashing, since the flesh was already exposed on top
It tastes sour though I cant pin point the taste exactly.
This is what I did
took 10g WW starter 80% hydration added 10g spelt and 10g water , then built up from there till I got 80g of spelt starter, with less water along the way , reducing by 10g . So it was a stiff starter
400g Whole spelt
8g salt
255ml water
80g starter
Mixed spelt flour and water and autolyse 30 min then added the starter and salt. kneaed until very stretchy then bulk ferment for about 5 hours then shaped and proofed overnight in fridge.
Baked hot oven 230c with steam , turning down to 200 after about 5 min
I really like the flavor of whole spelt bread, its consistency im after to make again and again. Any suggestions ?
Thanks
Ghazi