We 3 gmas made multi-grain breads +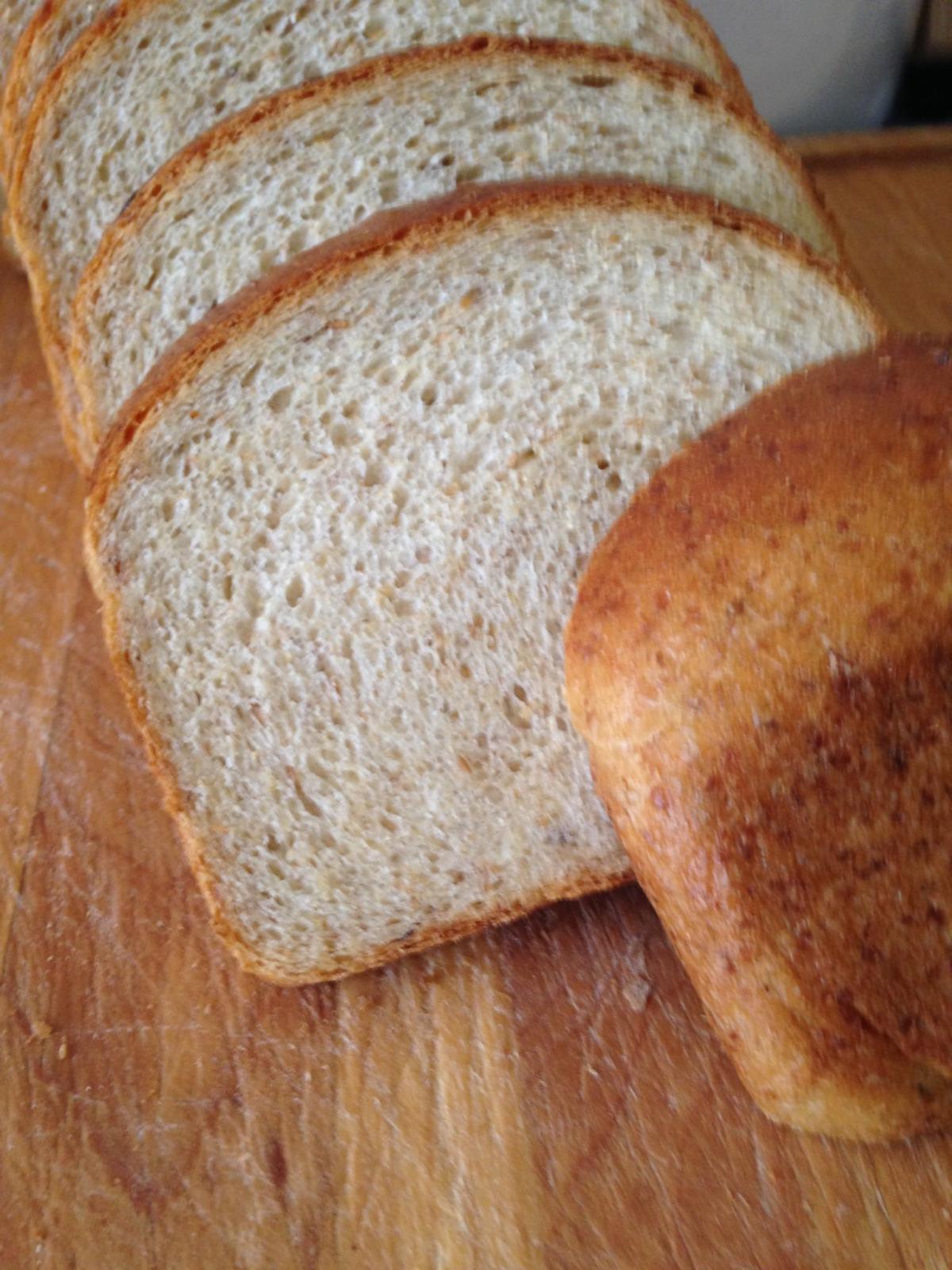 This week we decided that multi-grain breads was the "sister bake" for us. Our elder sister and bread role model makes bread, I think, EVERYDAY! So, that is why her multi-grain bread on the lead in picture is so "picture perfect!" She would put most bakeries to shame, I swear!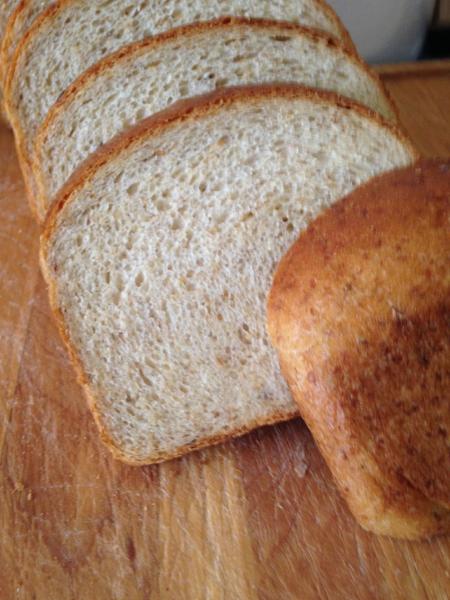 Below are Helen's an my offerings, Helen used the same recipe as Barbra did, Clay's Sourdough Multi-grain Sandwich bread. www.kingarthurflour.com/recipes/clays-multi-grain . 

Here are Helen's beautiful pictures.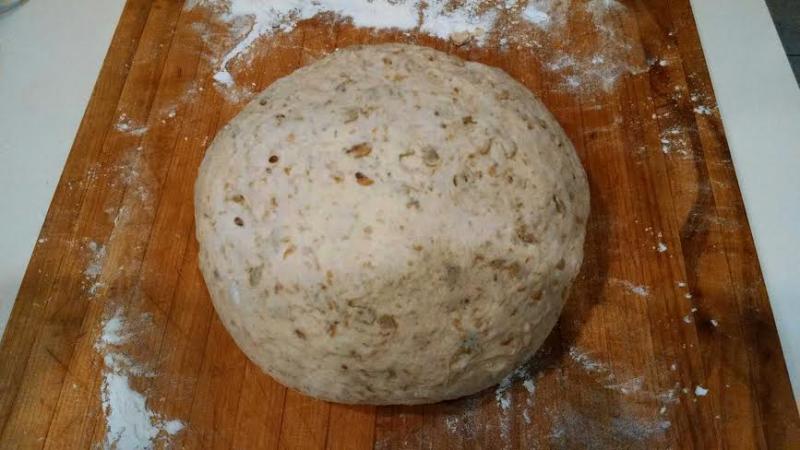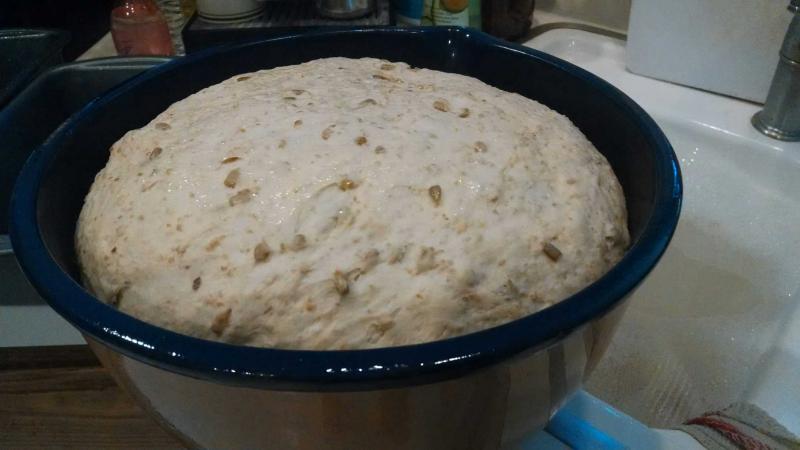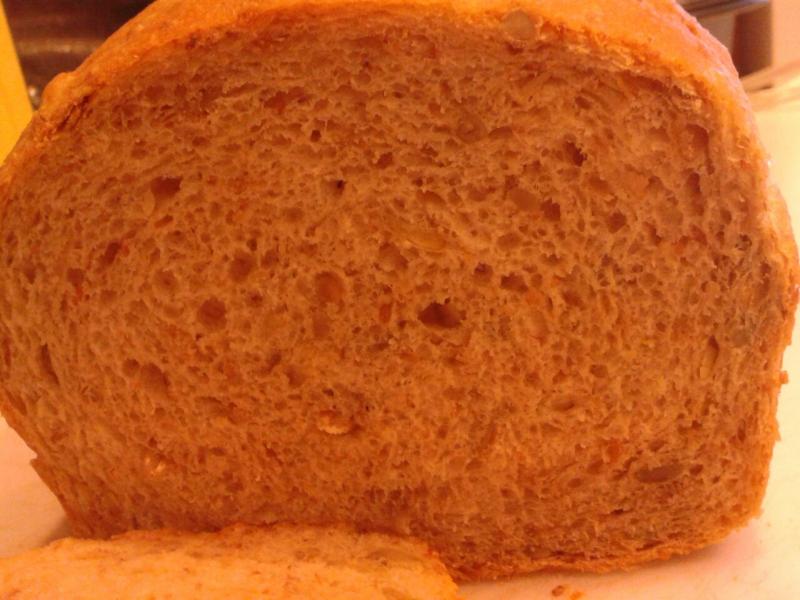 Very nice bread. Great taste, great texture.
My bread, (Diane), had lots of grains in it, I used 7 grain cereal from Wheat Montana, and sunflower seeds. My recipe was for a quick bread, with only one proof.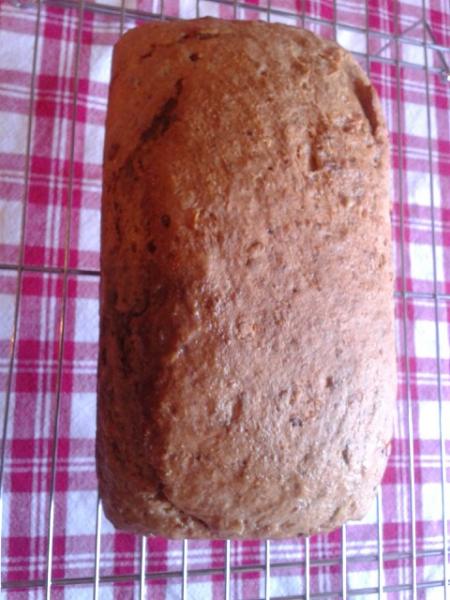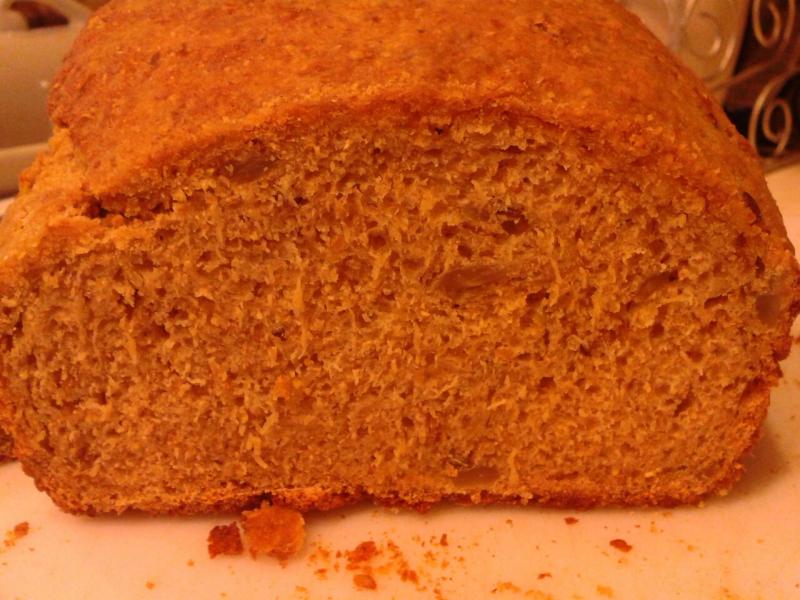 Looks like mine could have risen more! I am soooo impatient. I need to adopt my Grandma's technique of setting it up and leaving it alone, til supper time.
As we were researching recipes etc... we discovered that the next day (Thursday) was National Chocolate Chip Day according to King Arthur Flour's post on FB.
So Helen and I jumped in:  Helen first...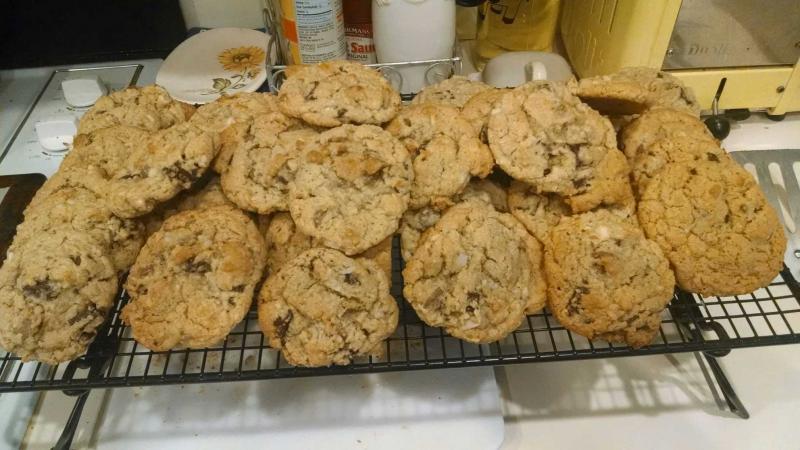 and then mine...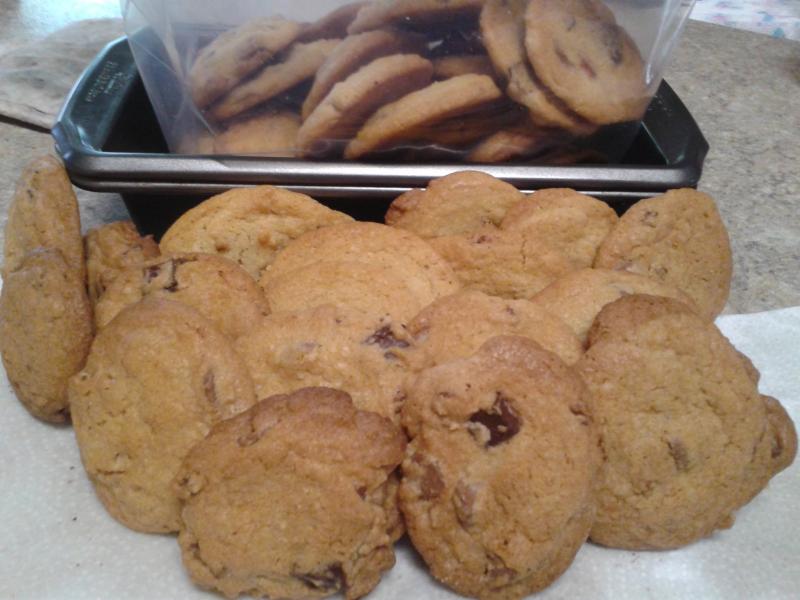 Then Barbra sent her picture of her chocolate chip creation.... she SAID it was a really big chocolate chip cookie...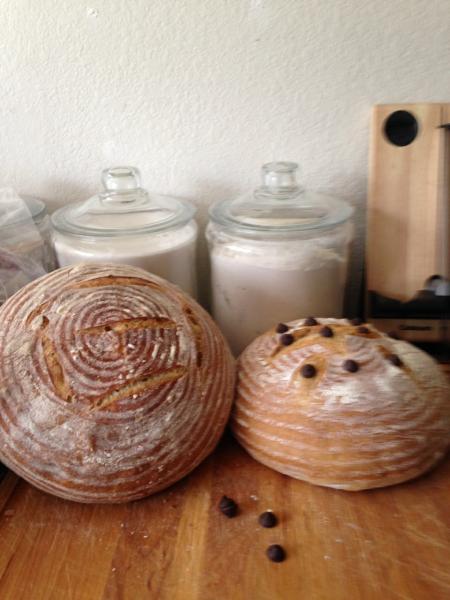 but hey, we weren't born yesterday.. we know great bread when we see it!
Another great day baking with my sisters... enjoying commemorating National Holdays, of course. Thanks for checking in. 
Happy Baking,
Diane, Barbra and Helen.