Heathy and Organic Homemade Flour Tortilla Wrap Recipe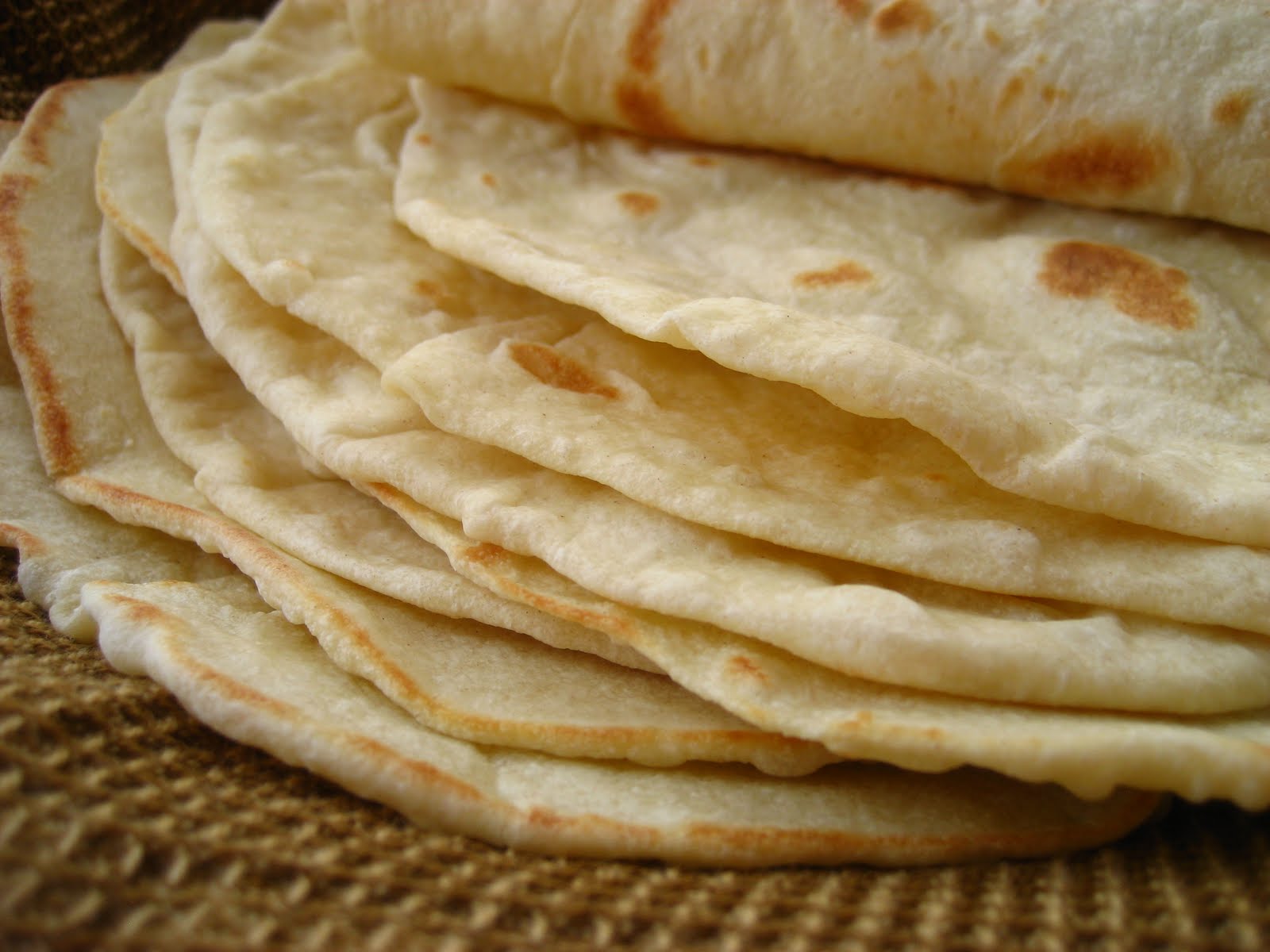 Truly The Best Ever ~ Homemade and Healthy Flour Tortilla and Wrap Recipe 

I am happy to share this recipe with you here at The Fresh Loaf.  It is Nutiva's wonderful product that helped me make these awesome wraps.  I am happy to share them and hope you will give them a go.  Please let me know if you do and share your thoughts.  They are super easy, neat and delicious as well.  Best of all they are free of any unnecessary or harmful ingredients.  I included a video for a step by step tutorial by Chef John, as our method is exactly the same, only I have changed the ingredients.  That should make it easier still.  Simple is the key to everything.  Thank you for looking and here it is:


The Grateful Loaf's ~ Original Homemade and Healthy Flour Tortilla Wrap Recipe
Ingredients:
1 3/4 cup all-purpose flour ( King Arthur - Organic )
1/2 tsp Sea Salt
1/4 tsp baking powder ( Rumford )
1/4 cup Nutiva Organic Virgin Coconut Oil
1/2 - 3/4 c very warm (not boiling) use spring or pure bottled water
The Method:
Mix the Tortilla Dough
Add flour, salt and BP into a bowl.  Then add the Coconut Oil and cut in with a pastry cutter - Work that shortening in until you can't see any large lumps. After the shortening is worked in a little bit, add 1/2 cup and no more than 3/4 of a cup of very warm water, not boiling.

With a spatula going to mix that together until it comes together as a loose dough, then I'm going to switch to my fingers, and transfer it to my cutting board. I'm going to knead it for about 3 to 5 minutes, and it's going to form a fairly stiff, yet easy to work with dough. Just like that.


Allow the Tortillas to Rise
Put it back in the mixing bowl, cover, and let it rest for 15 minutes. When we are ready to make tortillas, pull off little pieces of dough - this batch will make about 8, so I divided my dough into 8 little balls.


Roll Out Each Tortilla
You want to shape it into a nice smooth ball. I like to push it through my hand like this, and then pinch the bottom. On to the cutting board it goes. We're going to roll it out to about 6-7 inches wide, and nice and thin - well, not too thin. You should not need much flour since the shortening in the dough will keep it from sticking to the work surface. It really is a delightful dough to work with.
Heat the Tortillas
You want a hot, dry pan (over med-high heat). Non-stick, regular pan, or even a cast iron pan which is actually the best. Throw it in the preheated pan for one minute on the first side. You'll see little bubbles form. Flip it over and cook another minute - you'll see it puff up a little bit probably. Use tong's.  Flip it over one last time for about another minute - you're going to see those little brown blisters, which are the signature of homemade tortillas.

There's where you can adjust the pan, if those are getting too dark, turn down the heat a little, and if they are too light, turn it up. There's where is can really start to inflate, which is very cool. So after about a minute on the last side they are done, and throw it on a plate.
Serve the Tortillas
That batch will make about 8 to 10 amazingly delicious tortillas. Soft, supple, delicious - they are just waiting to be wrapped around whatever great ingredients you want or just butter and enjoy :) I really hope you give these a try. They are a lot of fun. Enjoy!

The recipe has been a dream come true for us and I hope for you too.    

Enjoy!  And thank you for giving them a try.  I am looking forward to your feedback.

+++++

I give Chef John's kudos' for the video tutorial.  He make it easy as well and fun.  I have not made my own video as yet.  
I can not tell you how much research I have done on lards, shortenings and many hundreds of recipes.  I am confident this recipe makes the best and more importantly, the healthiest flour tortilla warp there is. 

Chef John's video:  Homemade Flour Tortillas

http://video.about.com/mexicanfood/Homemade-Flour-Tortillas.htm#vdTrn
:) The Grateful Loaf Homemade Flour Tortilla Wraps :)