Spinach & Cheese vs Sweet Potato & Pineapple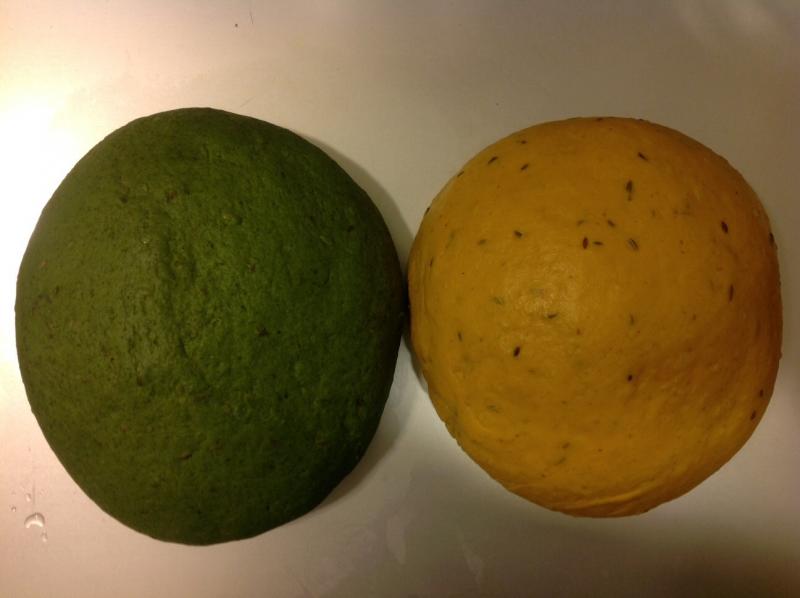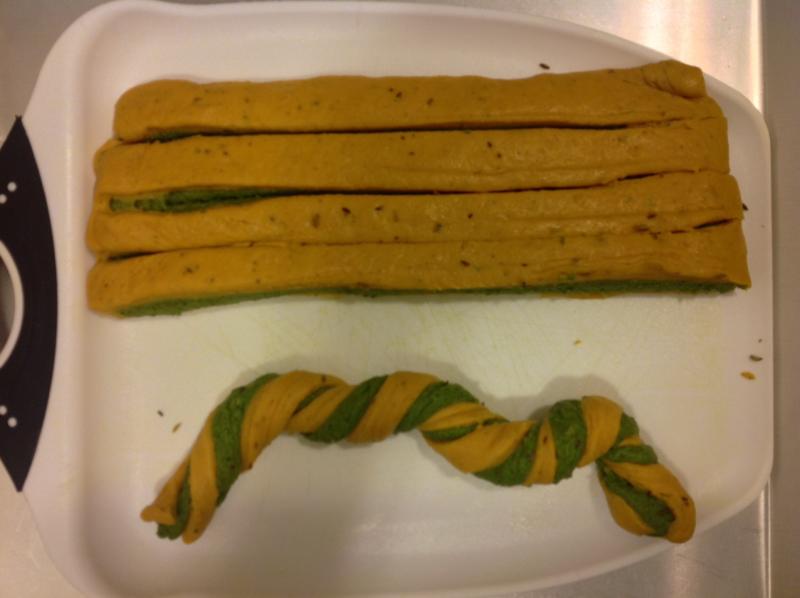 Dough rose too fast after I sandwiched the three layers together, so I couldn't manhandle it into ropes as planned. Instead just twisted the strips around and tied them up as gently as I could so as not to deflate them too much. Came out looking quite strange but surprisingly edible nonetheless.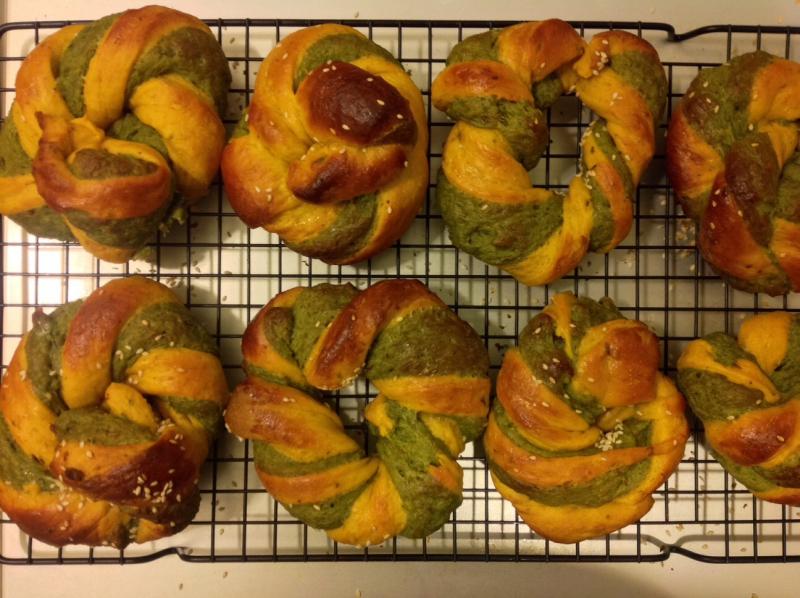 Next time guess I'll chill the Briouche dough at some stage, keep it from proofing before I roll ropes.