We've moved to Orcas Island, Washington and while our house is being built we are living in a 16 ft diameter yurt.  it is cozy to say the least.  Here is my bread kneading station set up in the yurt on top of our clothes dresser.
I'm baking the bread in a Coleman oven that sits on top of the propane camp stove burner.  In the oven I have unglazed tiles on the bottom to equalize and retain heat.  The thermometer on the front of the oven is unreliable so an over thermometer inside the oven is a must to know what the temperature is in the oven.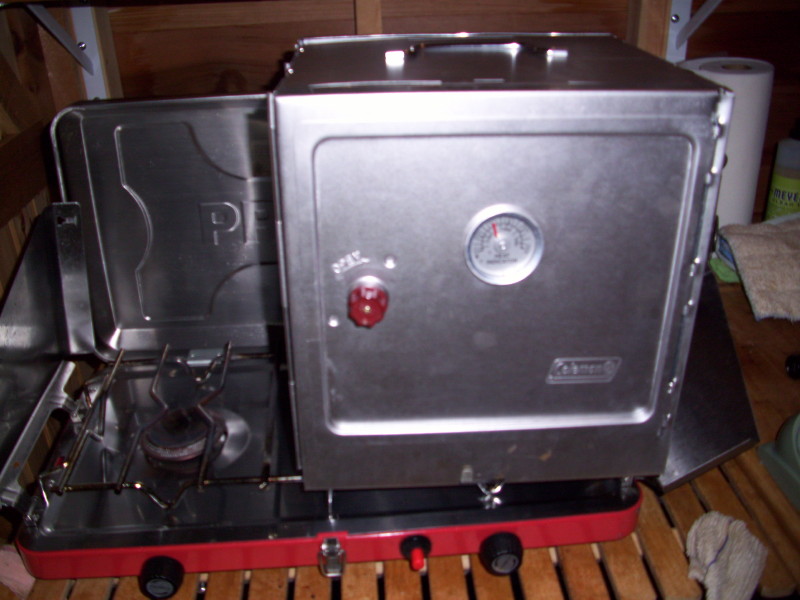 The bread came out really well.  The recipe I've been using is Peter Reinhart's whole wheat bread from Whole Grain Baking.  Next step - San Francisco Sourdough baked in a dutch oven over charcoal in a firepit.