Pane Siciliano from the BBA
I was excited to find that my local indian grocery story carries 5lb and larger bags of semolina flour. I've been buying smaller bags from the single store in the area that stocks it at a much larger price. This was the first time I used it in bread, and it worked out really well.  
I followed the recipe unaltered and folded them into 'shapes from baguettes according to Reinhart's instructions.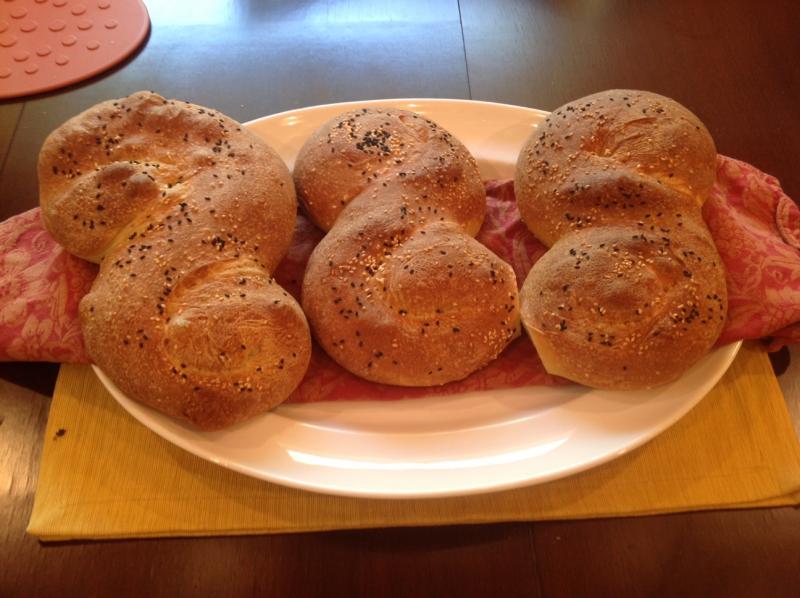 The crust was nice and blistery, and the crumb had a nice yellow sheen from the semolina. I grew up in Brooklyn, NY and then S.I., NY and this bread reminds me of the loaves we'd get from a small italian bakery by my grandmother's house.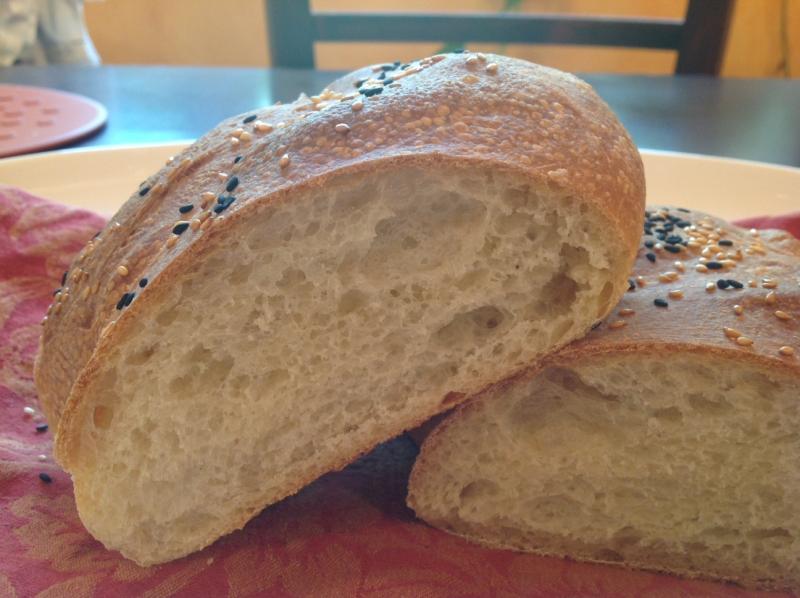 After a weekend of spectacular failures involving sourdough and the rising Dallas temperature, I was happy to finally get some yummy and pretty loaves. 
Andrew