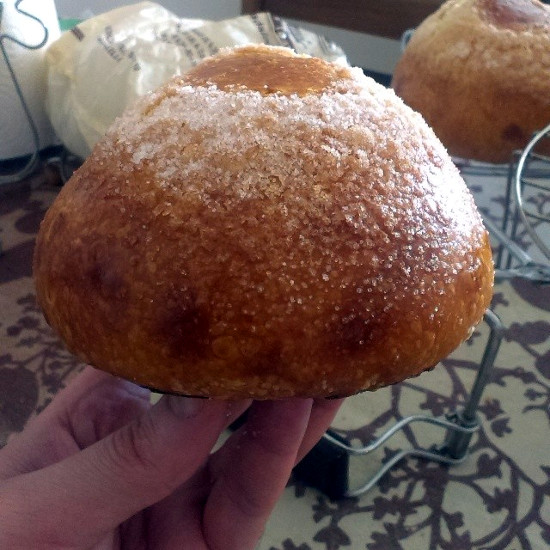 Panquemao (burned bread) is a kind of brioche dough, with less fat. It's a typical pastry preparation in the Easter time in the region of Valencia (Spain), but you can buy it almost anytime of the year in confectionery stores.
It contains less eggs than a regular brioche, and olive oil instead of butter (or you can mix 50% butter and 50% olive oil). Orange zest and orange flour water as aromatics. This is home-made.
Abel Sierra, Barcelona.