Lame maker! (work in progress)
I got tired of cutting my fingers trying to get a double edge razor onto a wooden dowel. I remember Shapeways, which allows you to upload a 3D file and then they 3D print the object and send it to you. So, a few hours working in blender (blender.org), I came up with this: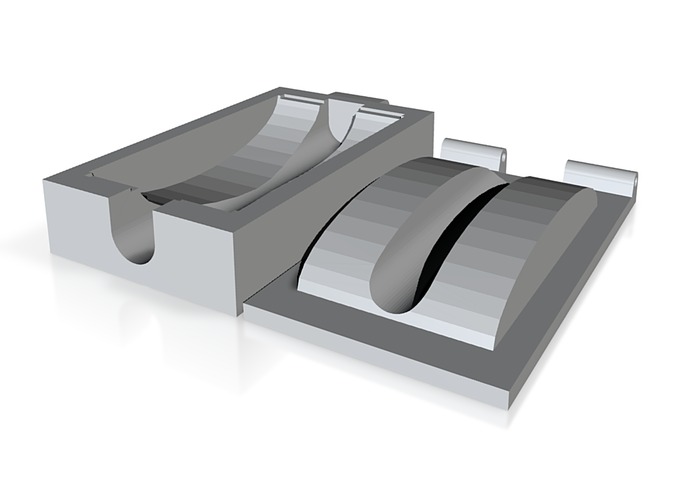 It is still a work in progress. I just made this file today, so I haven't even had time to order it and fully test it.
It is designed as a clam shell. A metal pin will close the two halves together and act as a hinge. You set the razor blade in the notches in the top of the piece to the left, insert the dowel (up to 1/4" or 7mm in diameter) in the hole and close the top (the piece on the right). The top presses the blade down onto the dowel. You then open the top and remove the finished lame. At least in theory...

I'll post a detailed workup of this once I get it ordered. First I have to fix some thin wall issues with the hinges and re-upload.

I'm curious what everyone thinks of this!