The New York Times on Home Made PIZZA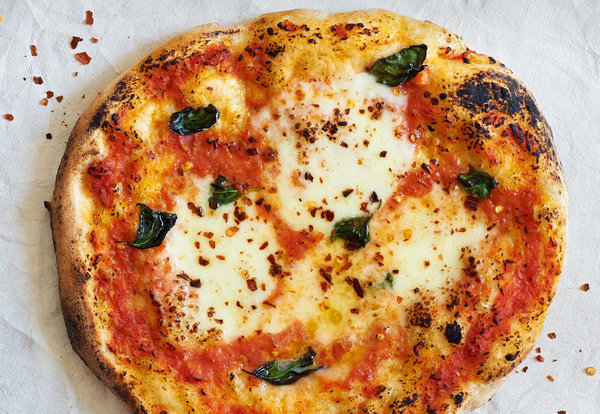 Will this make pizza at home a phenomena like the no-knead bread article?
The recipe is at the bottom.  The video is worth watching just to see how the man makes the pizzas.
Interestingly enough, it involves overnight retarding of the dough and recommends the use of 00 flour for a portion of the dough.