Hello,
So I've heard many a time that potato breads made with boiled and mashed potatoes aren't as good as breads made with dried potato flakes. I decided to try this myself.
The formula was as follows:
130 g starter, 18 hours old (because it's what I had, not because I planned for this or anything)
300 g bread flour blend (4% malted wheat, 25% UB AP flour, 71% medium clear bread flour)
8 g salt
30 g vegetable oil
300 g potatoes
For the potatoes, I had leftover boiled potatoes that had been sitting in potato water. I guesstimated the mixture was about 85-90% water. Thus, to replicate that, I mixed 45 g potato flakes with 255 g water.
In two separate batches, most noticeable difference was that the flakes bread was far more slack and sticky, even though the rehydrated potatoes seemed drier than the mashed potatoes.
One long fermentation over night, where they were popping out of the bowls they were put in. Shaped. I probably overworked the mashed potatoes bread – it was much stiffer than the flake potatoes bread at this point.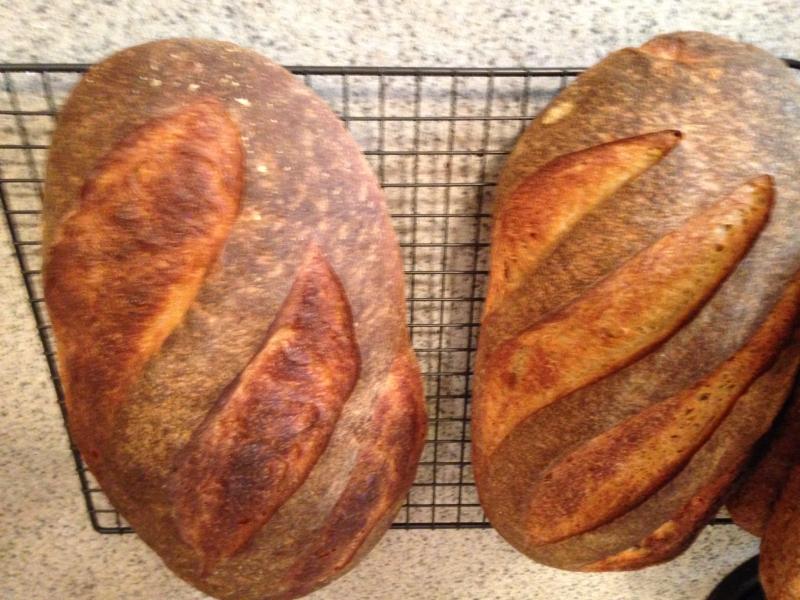 Flake bread is on the left, mashed potatoes is on the right.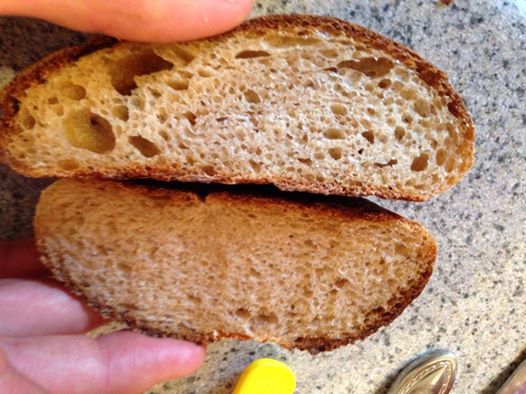 Flakes are on top, mash on bottom.