Baking a loaf of bread for a buddy, so he can have roast beef and swiss cheese sandwiches.  I thought a beer bread would be tasty.
Here is a picture of the final proof.
Formula:
500g bread flour
350g dark beer
50g water
13g salt
1/3 tsp dry active yeast
30 min autolyze
30 min stretch and fold, 4x
1 hr bulk rise
overnight cold ferment
come to room temp 2 hrs
shape boule
proof 1 hr
bake 500 with lid on 20 min, 450 with lid off 25 min
Smelled great out of the oven.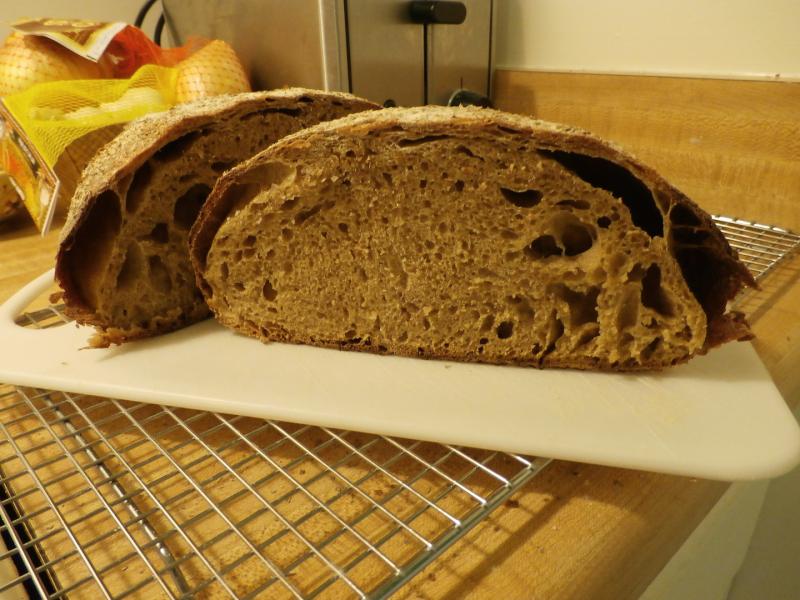 The crumb was weird as hell.  My thoughts are that I am cooking the loaf in a pan that is to short.  When I took the lid off the top of the loaf was flat.  I think that is why the crumb is more dense in the middle.  When the bread is sliced it doesn't look as noticeable.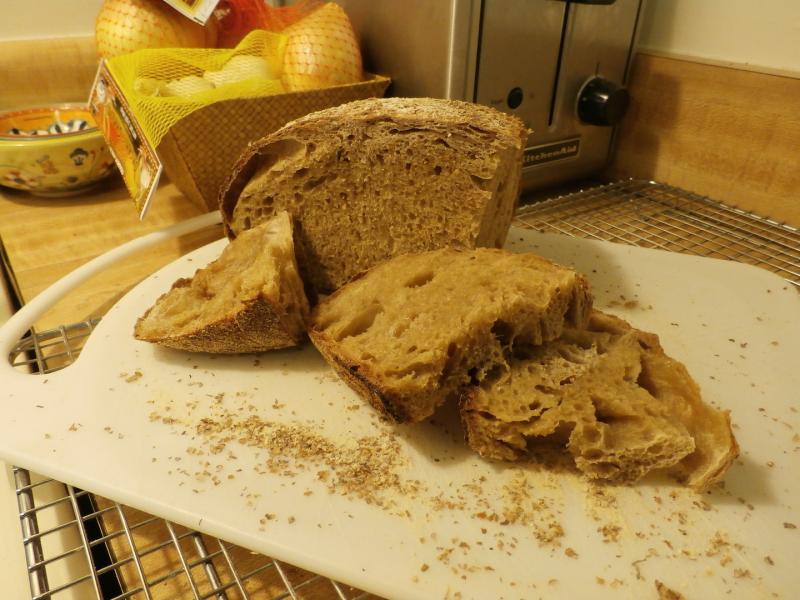 Texture, flavor and aroma are spot on.  I think I'm going to need to invest in a proper dutch oven, but who's got the money for that.  
Any opinions on the irregular crumb?