Whole Wheat and Einkorn Biga Boules
This weekend I went ahead and made some Einkorn loaves by adjusting K. Forkish's 50% WW Biga bread recipe. The results were fan-tas-tico! 
My first Einkorn loaf using 100% of this ancient grain turned out very nice, yet a little dense with not so much rise. I'm gonna work my way back to that loaf and try to perfect it, but first I wanted to play around with different blends.
For this attempt I started a Biga at 6pm using 500g of white flour, 340g H2O and 1/8 tsp Yeast. Left it overnight on the kitchen counter at a temperature of around 70f. By 8am, it was bubbly and gassy and ready for more. I then added 250g Whole Wheat and 250g Einkorn, plus 3/4 tsp yeast and 22g salt. Did 3 folds in the first hour and by 10:30 AM it was ready to shape and proof. The loaves stayed in the baskets for 1 hour at room temp and 30 minutes in the fridge. Then I baked in D.O's @ 475f. 30 min with lid, 20 minutes no lid.
Voila. Gorgeous, light and golden. It still eats well three days later. Looove that sweet taste of the Einkorn. Next attempt I'm gonna try for 50% Einkorn...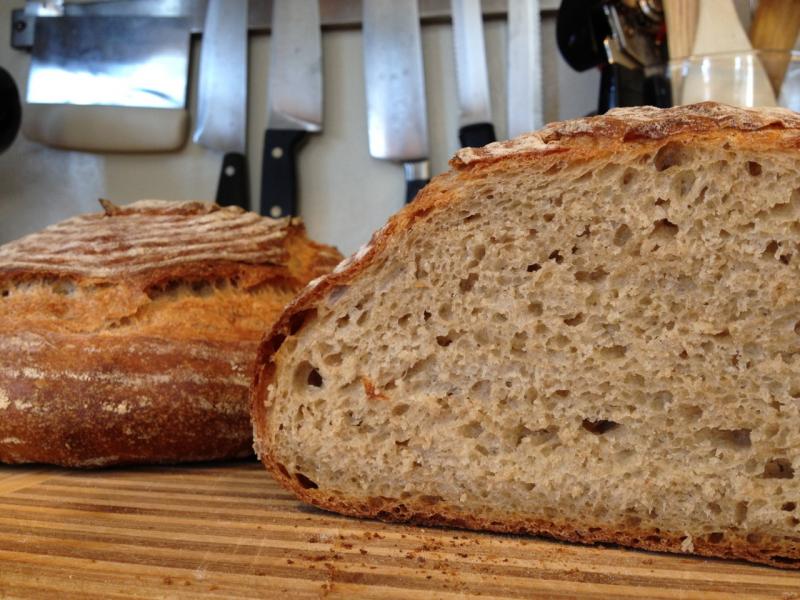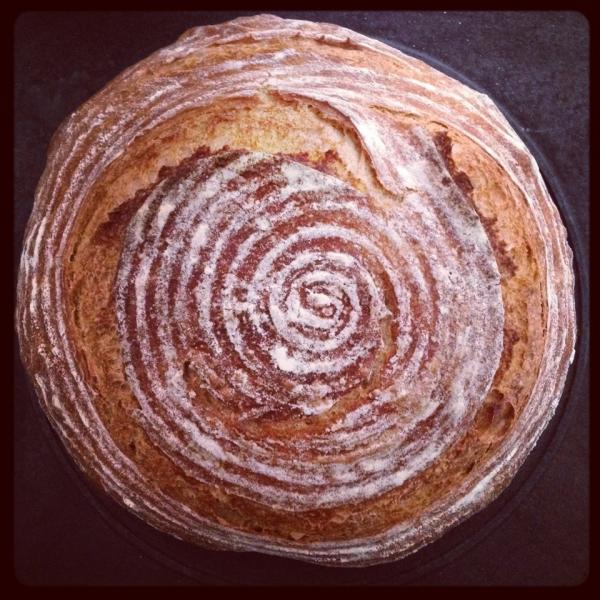 Peace Y'all, 
Bryan