? Kneading in Braun Mixer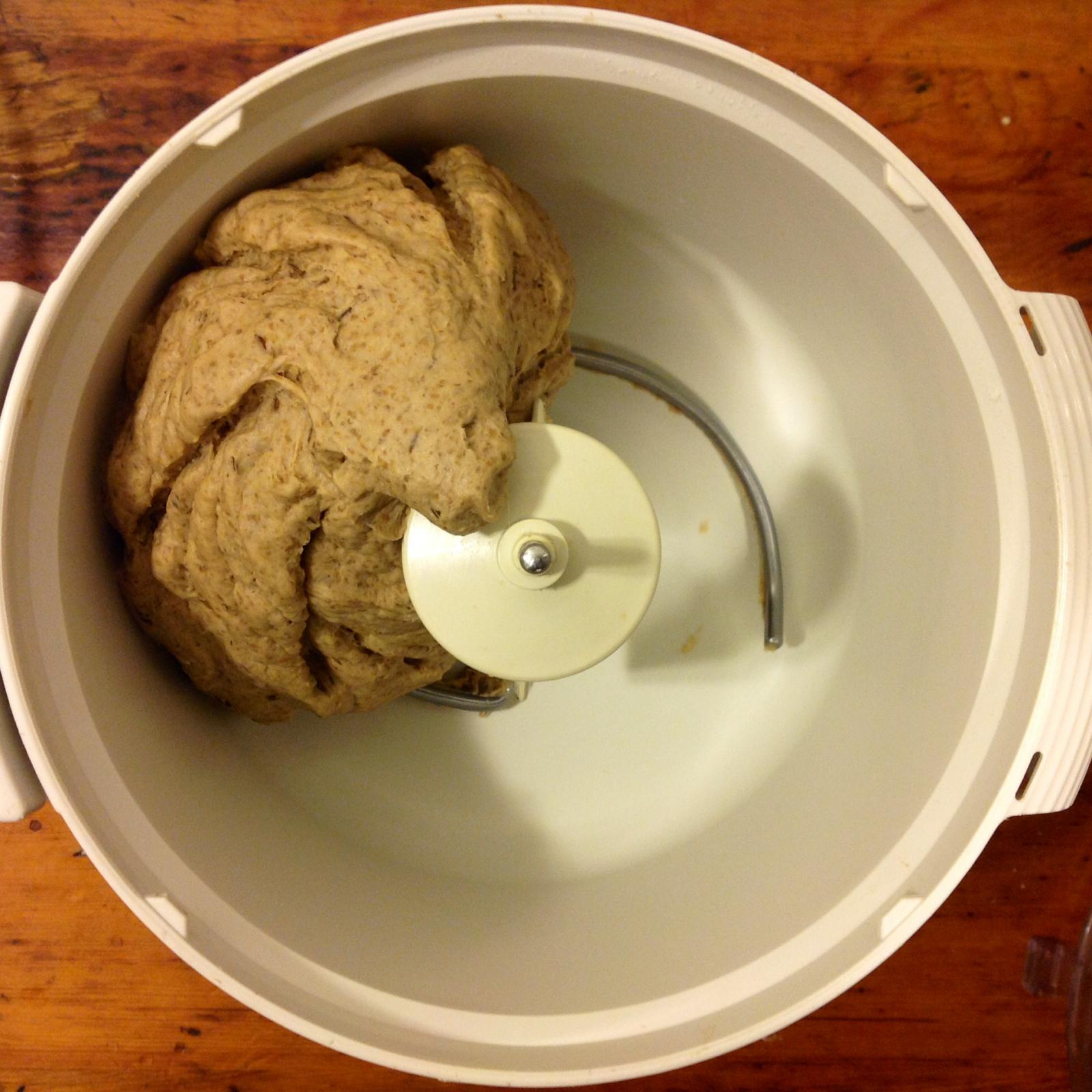 So the Braun 5-in-1 I scored Used on eBay came in the afternoon and I'm just putting it to the test whipping up a few pounds of SD rye bagel dough (enriched with TWG and apple purée this time.) Haven't burnt out the motor yet!
http://www.youtube.com/watch?v=qkIvmy1kApU
Stupid question: Is there any point continuing to knead after the dough ball has pulled away from the sides of the bowl and "formed the swan"? I let the machine run on for a minute or two after that for the sake of thoroughness but really more just out of curiosity, as the dough had seemed well enough developed by then. With all the extras thrown into the mix, I don't expect my bagel dough ever to pass the window pane test — it's too heterogenous, not to mention stiff. So kinda hard to know how much, if any, time to give it post "swan"; so-called traditional bagel recipes are all over the place on this. Anybody here familiar with the way these mixers with the European dough hooks should be operated care to clue me in, so I don't over/under work my poor bagels with the Braun? Thanks!