Bacon-Cheddar-Chives Scones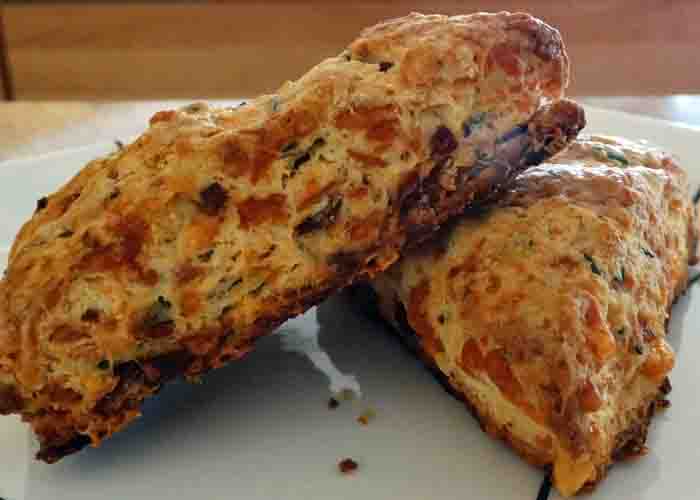 My wife scans King Arthur's recipes about once a month. She found this recipe recently, and asked me to bake them. I've learned not to say "No", but I was afraid she would be disappointed. I've not been very successful making scones in past times. They'd come out dry and dense. Consequently, I've not made them in years.
I was pleasantly surprised with these. Despite the liberal amounts of bacon and cheddar in the mix the scones are light, delicate and full of flavor, much like a well-made biscuit. I think the doubled amount of baking powder--1 tablespoon in two cups of flour--is the reason, and I'll take some of the credit for not mishandling the dough.
Here's the link to the recipe.
http://www.kingarthurflour.com/recipes/bacon-cheddar-chive-scones-recipe
David G