Let's build a bread - Pain au Levain de Seigle
Plötzblog is one of Germany's best bread baking blogs. When Lutz Geißler (author of "Brot backen") invited us to his blog event blog-experiment: "Wir bauen uns ein Brot" (Let's build a bread), I was intrigued.
Of course I wanted to attend the very first "Bread Olympics"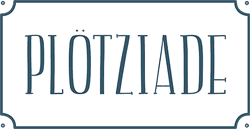 Each participant has to bake a loaf, roll or small bread with these ingredients and these amounts:
450 g (90%) wheat flour Typ 550 (or bread flour)
50 g (10%) whole rye flour
10 g (2%) salt
sourdough and/or yeast
water
And that's it: nothing else should be added.
But there are no restrictions on how to make your bread - method, level of hydration and leaven are entirely up to you.
This challenge was hard to resist, especially since the best of all husbands was still traveling all over Vietnam, and, after sanding and re-oiling all my kitchen counter tops, I could do with some entertainment.
My husband indulging in imperial dreams - at Dalat Summer Palace
I knew at once what kind of loaf I wanted to create - a French bread, made with Forkish's minimalistic method, and baked in a Dutch oven. I'm really enthusiastic about how you can bake a fabulous bread that is "pinched instead of kneaded."
So I opened my BreadStorm program, entered the ingredients, and started to play around with hydration levels and percentages of pre-fermented flour.
I also had to take into account the amounts of flour in my refreshed levain - 5 g bread flour and 2 g whole rye flour - and deduct them from the total.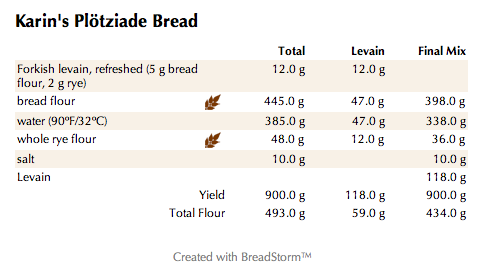 Whether my Pain au Levain de Seigle will win at the Plötziade, or not - it definitely was a winner for me. I enjoyed its aromatic taste, crackling crust and open crumb so much that it went straight into Karin's Bread Hall of Fame!
You'll find the recipe for Pain au Levain de Seigle on my blog "Brot & Bread" here.
Or, if you are a BreadStorm-User (including the free version), you can download the formula here.