I didn't know what to do today, so I baked you a cake!
I have been skiing five days a week now for a while, so not much time to browse TFL. My baking thoughts have turned from bread to sweets. this is a three layer orange chiffon cake from ITJB, filled with apricot jam and chocolate butter cream and iced with the same chocolate. The chocolate didn't adhere to the orange slices, so I painted around them. YUMM!

Other recent bakes were my send off on Floyd's blueberry cream cheese bread in the most bookmarked section. Here is my bumbleberry cream cheese bread. This was a yeasted bread with about three times the fruit Floyd rec's in his formula.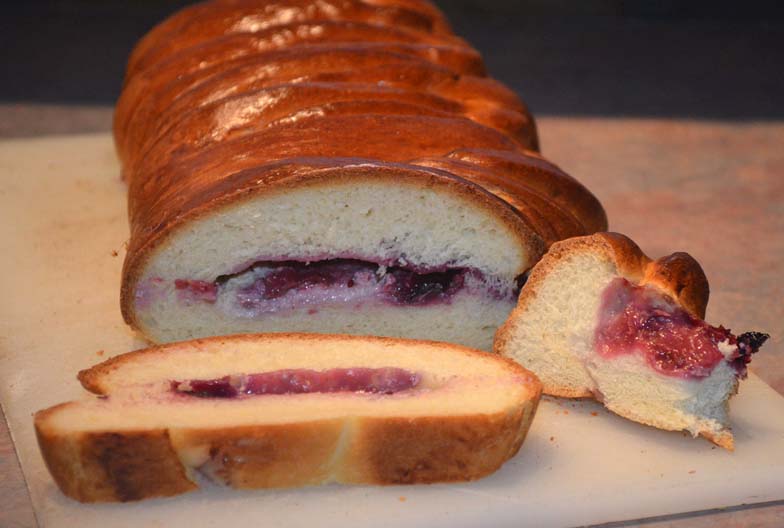 Well we cannot forget the walnut filled Hungarian rolls from ITJB -- easily one of the best things my oven has ever produced!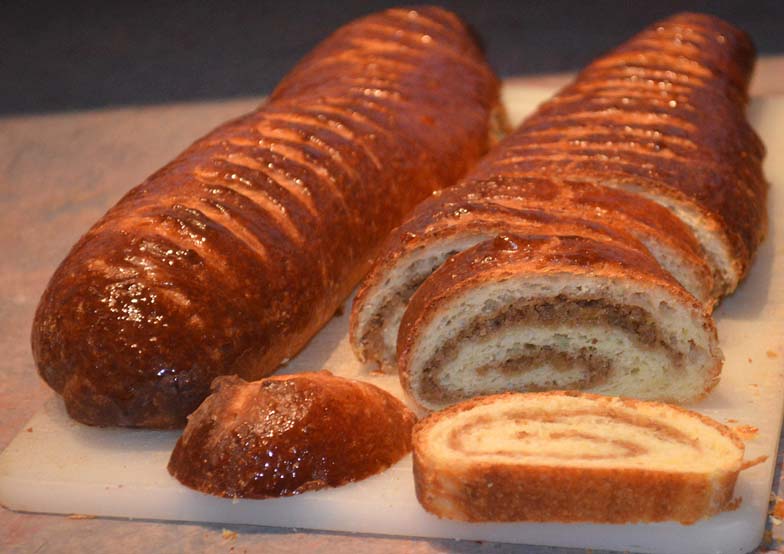 Happy baking folks!  Brian