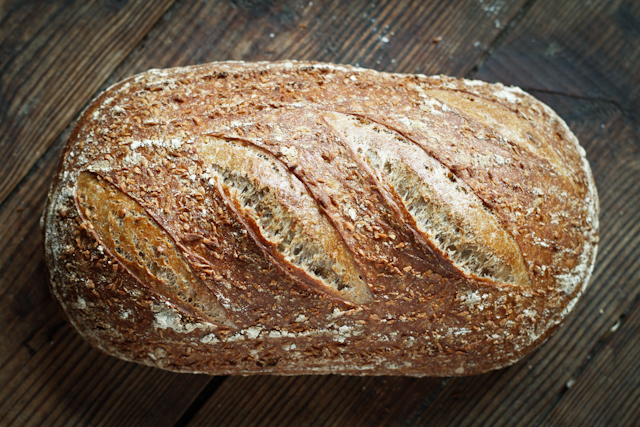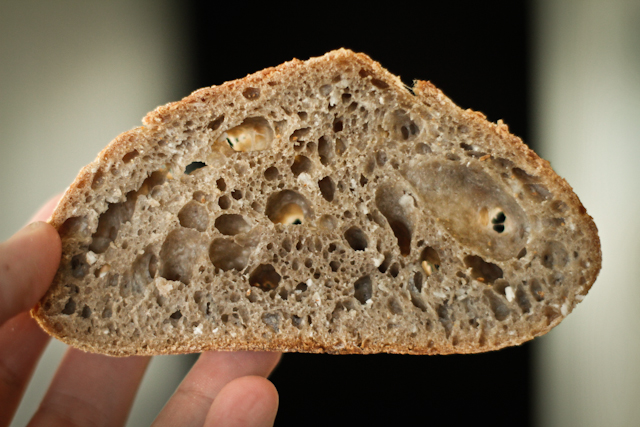 412g KABF 50%
247g KAAP 30%
91g T85 11%
150g levain (9% flour, 9% water)
394g water 48%
250g unsweetened coconut water 30%
50g coconut flakes, dry weight, I soaked em then wrung em out and saved the water 6%.
6g coco powder .75%
16g salt 2%
I gave this rascal a 1.5 hour autolyse then 3 minutes of slap and folds followed by a fifteen minute rest then another two minutes of slapping and folding followed by another rest and a set of stretch and folds. Then I fermented it at room temp for an additional three and a half hours. Then I shaped it and proofed it in the fridge for about fifteen hours. in the morning I took it from the fridge and allowed it to continue proofing for around an hour and a half then baked em, preheating the oven to 550 then turning it right down to 470 after steaming.
I kept my levain at room temp and used it a little young attempting to keep it on the sweeter side of things. All in all this is a super great smelling really good tasting loaf, mmmm