February 25, 2014 - 9:14am
This was an experiment I thought turned out worthy of sharing. I keep trying to increase the depth of flavor and wean myself off store-bought white flour. So, here is my 90% hydration 60% whole-wheat, 30% rye, and 10% spelt sourdough, made using the Tartine method.
Formula for two 1000g loaves:
200g Levain
600g organic whole-wheat
300g organic rye
100g spelt
900g water
20g salt
3.5 hour bulk rise, 2 hour proof at room temp after shaping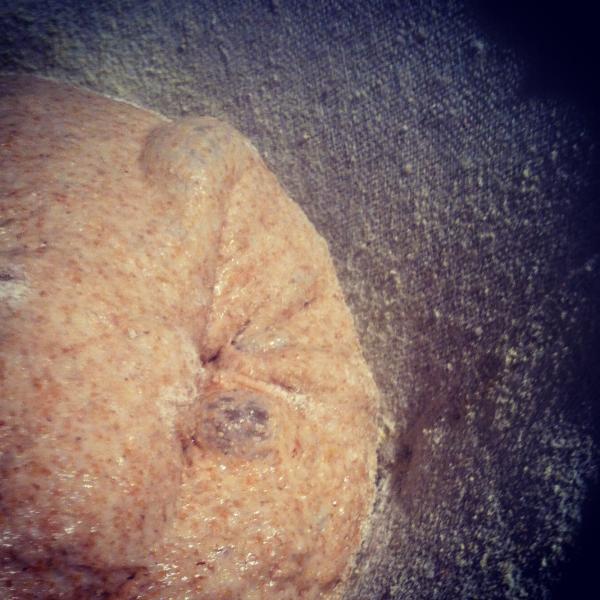 Bubbling whole-grain dough.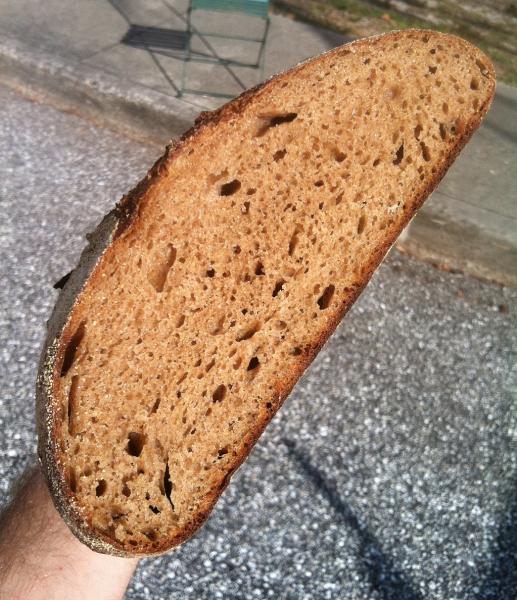 The crumb.. and an arm.
Customers at the market seemed to love it! Ended up with a very soft crumb and slightly sweet, nutty whole-wheat flavor. My wife says my spelt breads are "dry... in a good way." And I always think the dough smells like a big matzo ball when I'm mixing it. Anybody else notice this when using spelt??