February 16, 2014 - 3:36pm
NY Old School Jewish Deli Rye take 3
Don't pay the ransom friends, I have escaped. Well between skiing and the winter Olympics it is hard to find time to bake and I have had no time to browse TLF for a coupe of weeks.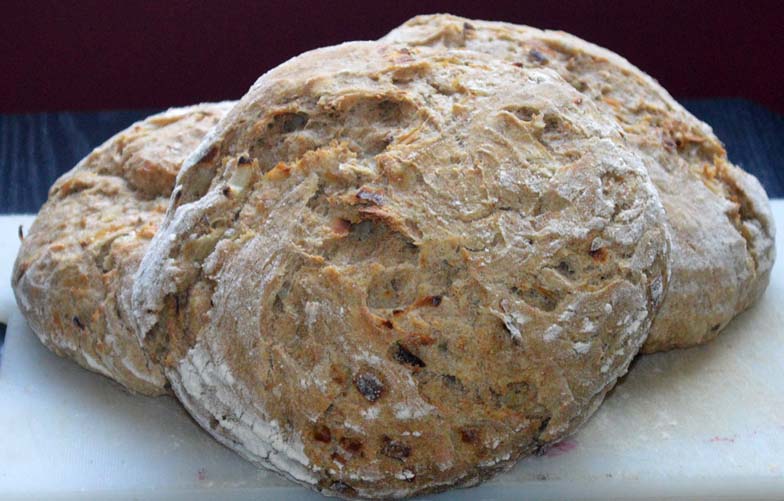 This was done from the book, but on this version I added sauteed onion to the last few stretch & folds.
Part of the reason I haven't had time to browse this site is that 2 weeks ago, I had my first experience helicopter skiing with Canadian Mountain Holidays in their Gothics lodge. this fulfilled the dream of a lifetime and was the best week and skiing of my life!
This week it is off to Revelstoke to take in some of the abundant snow and ongoing snowfall. I thought I would bake some breakfast treats for the boys in Revy. This was a batch of bumbleberry, ( strawberries, blueberries and raspberries) cream cheese bread. I did a sweet SD/ YW levain version usining Floyd's Blueberry Sourcream braid recipe in the favourites section. My other departure from the original was to use about 3 times the fruit and 1/4 the cornstarch compared to the original recipe. Boy, has this bread won some converts! Great recipe!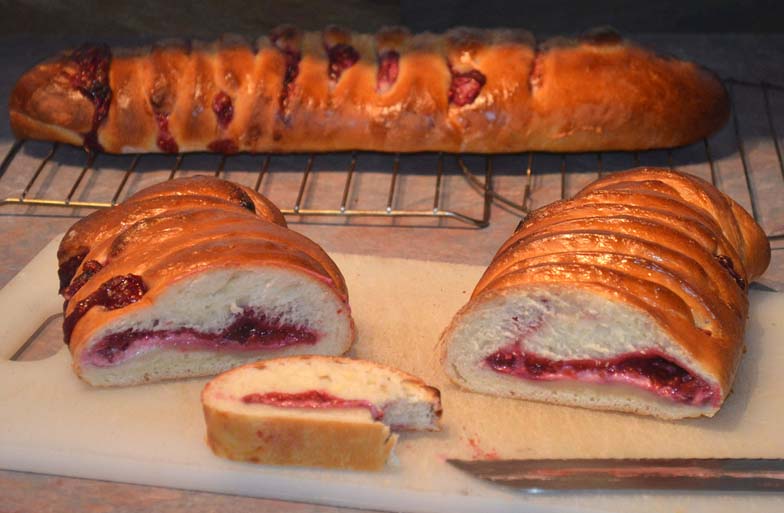 It is hard to stop eating this stuff!
Happy baking folks, I will catch up when I can. Brian