February 15, 2014 - 10:50am
observations on fresh yeast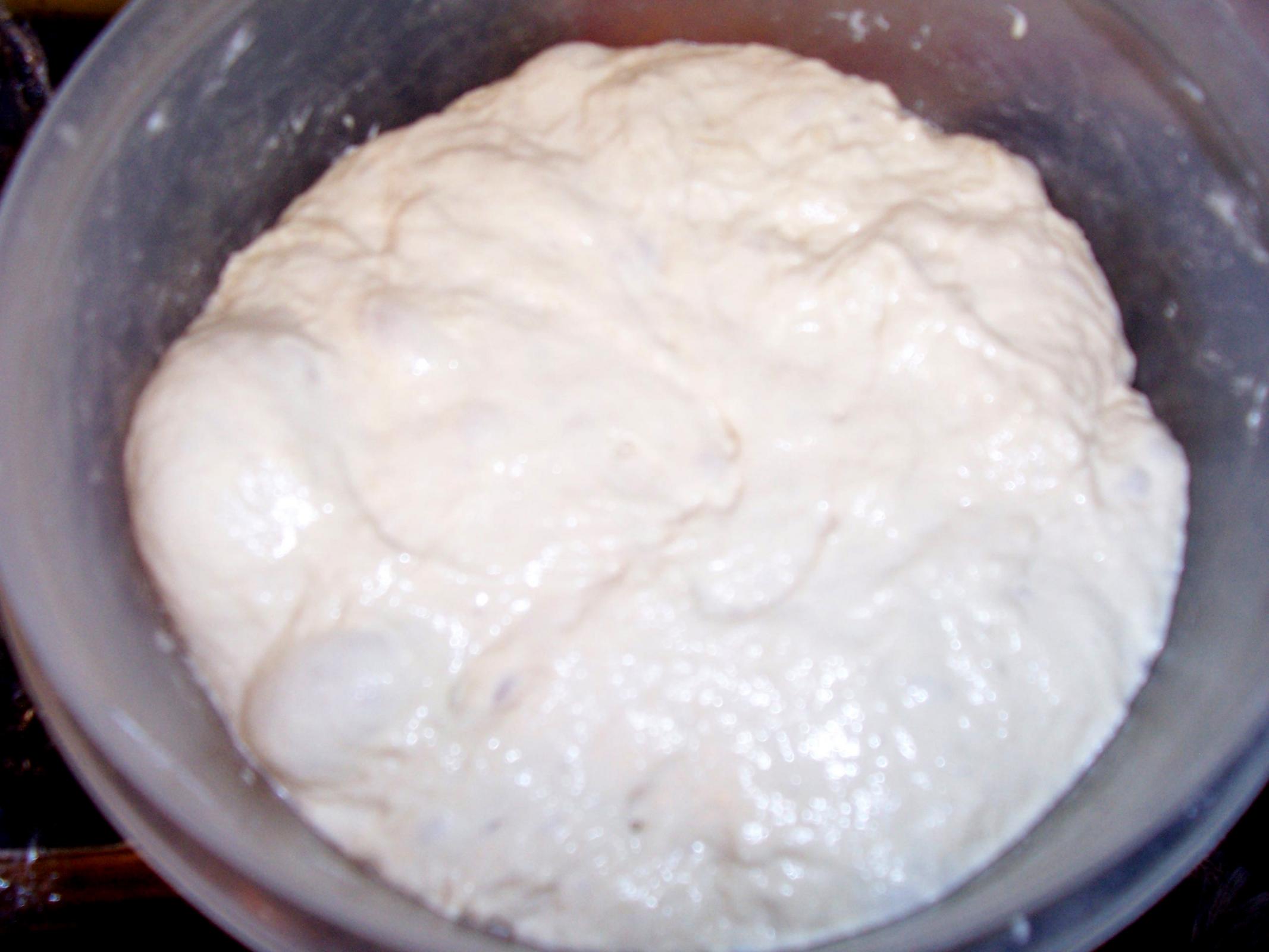 In my neighborhood, fresh yeast is available in supermarkets only during the Christmas holiday season. I bought a couple of the 2 ounce packages this past season and have been using the yeast to bake my bread and pizza. The two packages I bought have a date of 12/25/2013 stamped on the bottom. I bake pizza once a week and generally bake a couple of loaves of bread each week as well.  I still have exactly 1.5 oz. of the second cake remaining in my fridge, wrapped in plastic wrap, sitting in the butter saver.
I generally use the no knead method for my pizza, so less yeast is needed, but even so, I find the miniscule amount of this fresh yeast required amazing! I don't even bother proofing it any more. I just cut off a tiny chunk with a paring knife, dissolve it along with a teaspoon of sugar in water, and add the requisite amount of flour. The photo is pizza dough made with 2.5 cups of water, 5 cups of AP flour, and about 1/8th ounce of fresh yeast. Dough was mixed 5 hours ago and stirred down three times during that time to prevent it escaping the bowl. It was last stirred down about 15 minutes ago.
I'll generally keep a batch of dough anywhere from a day to four days in the fridge before baking. The taste of bread and pizza made from this dough is wonderful. I use the same technique with instant yeast with good results, but not quite as good as with the fresh.
I am curious to know other's experience with this type of yeast.