February 9, 2014 - 7:51pm
Problem with Doughie Crumb - Tartine No3 Wheat Rye 20 with Mixed Seeds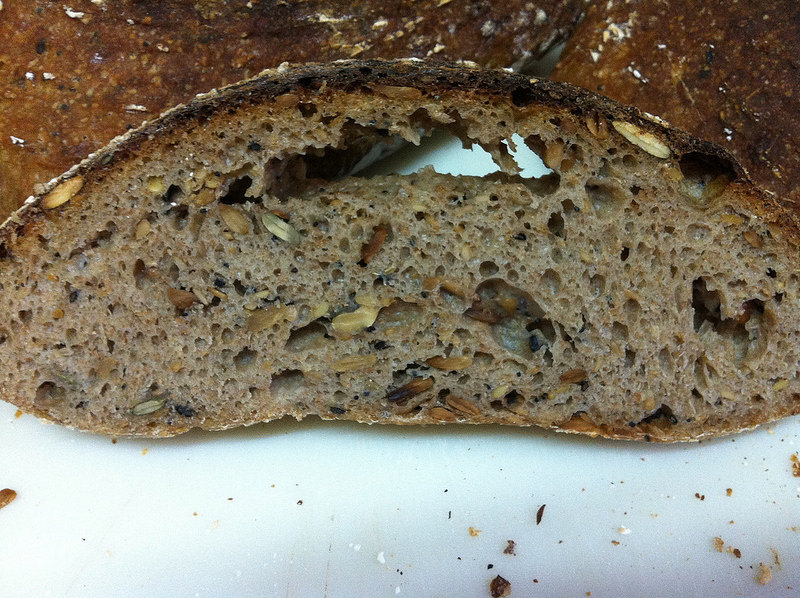 I have used the same formula as last week, but i substitute the aromatic seeds with a cup of soaked flax and a cup of toasted mixed seeds (Sunflower, pumpkin, poppy seed, white sesame and black sesame). 
I did everything exactly the same way, when It comes to shaping, it feels sticky which is unusual and when it come out of the fridge from second proof, it spread and my heaert sank. 
I shove it into the oven anyway, it sprang up a bit. I was too disappointed to take a pic of it. It feels heavy when it came out of the oven, I thought It must be a tight crumb brick which can go straight into the trash. I cut it up n its heavy with lots of holes. 
Anyone knows why it turns out like this? Would it have anything to do with flaxseeds that makes it doughie?