February 3, 2014 - 11:20am
This loaf is formulated like white bread, only 20% of the bread flour has been replaced by whole grain spelt flour. Additionally, 2.5% vital wheat gluten was included in the formula, which raised the hydration by 3%. This dough was mixed in a KA K5SS 5 quart stand mixer equipped with a replacement spiral hook for a 6 quart mixer.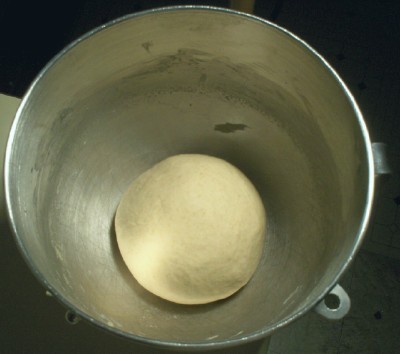 Here is a view of the dough immediately after mixing all of the ingredients together (except salt and honey).
After 2 1/2 hours of fermentation, the dough rises to the height shown in the photo below:
The salt and honey were then poured on the top of the dough and then re-mixed to full development. The dough was then divided, rounded, and allowed to rest. It was then rolled out into two cylinders and twisted, then panned.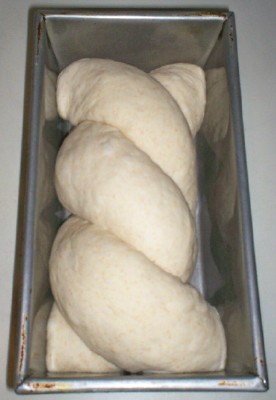 The dough was proofed for 65 minutes to the proper height:
Immediately after baking:
The next morning this photo was taken: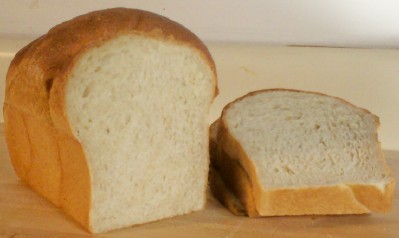 Then I had toast for breakfast.
Bob