January 31, 2014 - 2:01pm
We 3 gmas baked Soft Breadsticks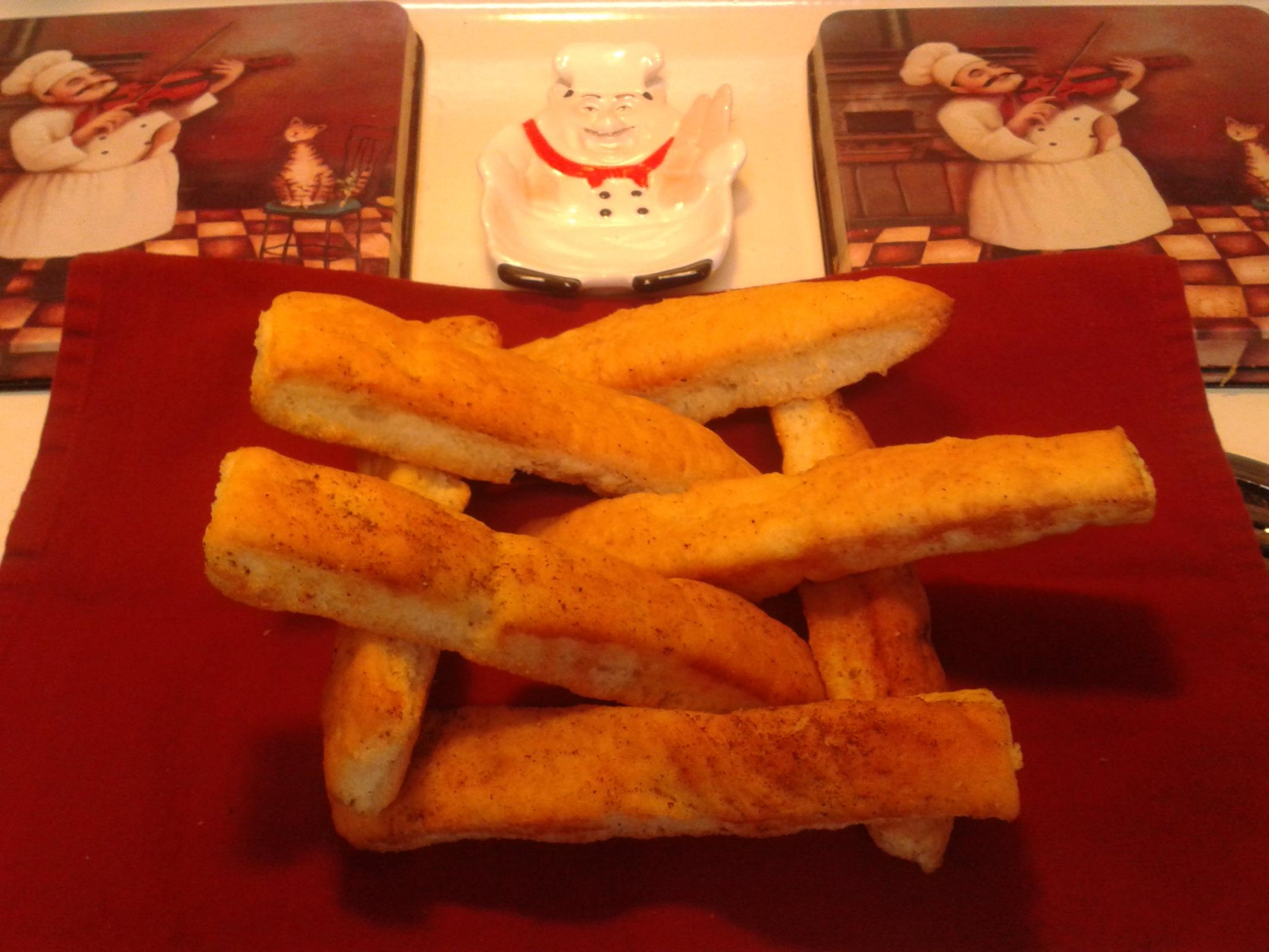 We found the recipe in the new King Arthur Flour catalog... couldn't wait to try it, so we actually baked the day it came in the mail! The lead in picture is my breadsticks (the few I have left) stacked into an artistic little pile.
Here is the picture of the toasted sides.  This recipe calls for scoring the breadsticks and then turning the slices on their sides and finishing baking that way like one would biscotti. I made half of mine with garlic salt and half with a pizza spice that I made from a recipe on Food.com.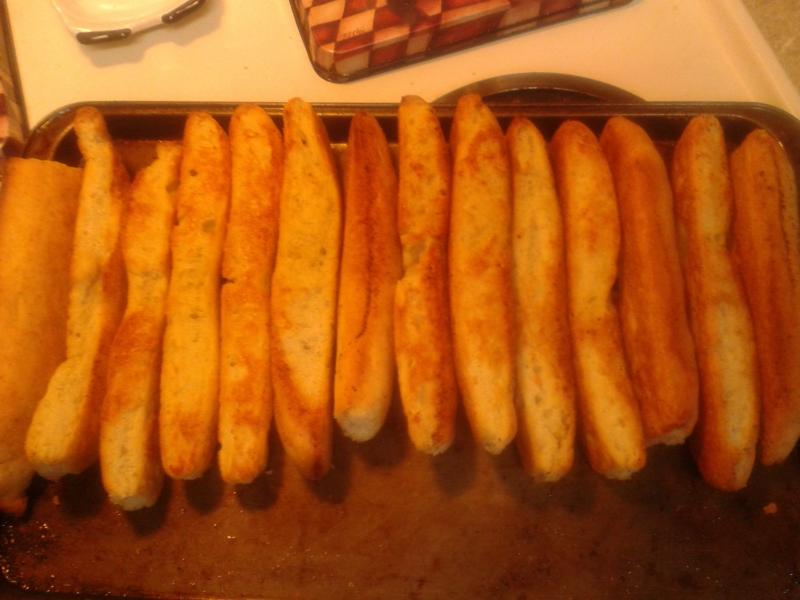 Helen put a great Garlic garnish on her's that she had coveted from her days at the famous Gilroy Garlic Festival in California, it is called Garli Garni... and made some great breadsticks...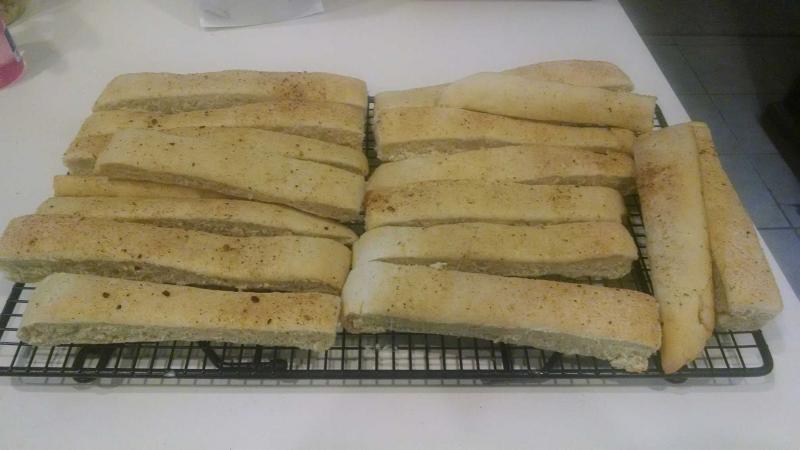 She gifted these almost immediately! Too good!
Barb made her's as a dessert with Pizza Hut inspiration... She put Cinnamon and Sugar on them and then served them along with ICE CREAM... Thank God, I did not think of that!!! LOL... They REALLY sound and look great... they would definitely disappear quickly around here... as I am sure they did in the great state of WA!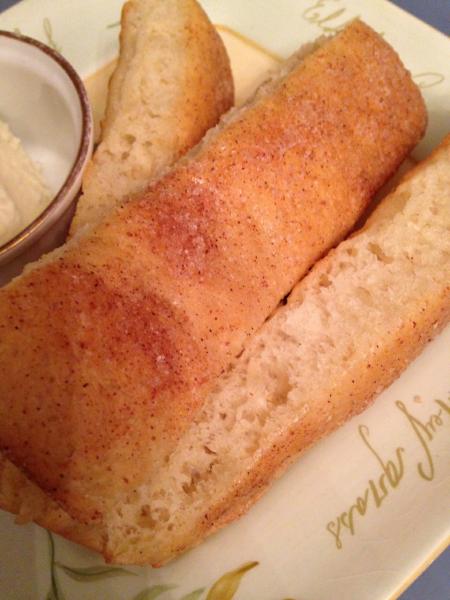 Nice!!!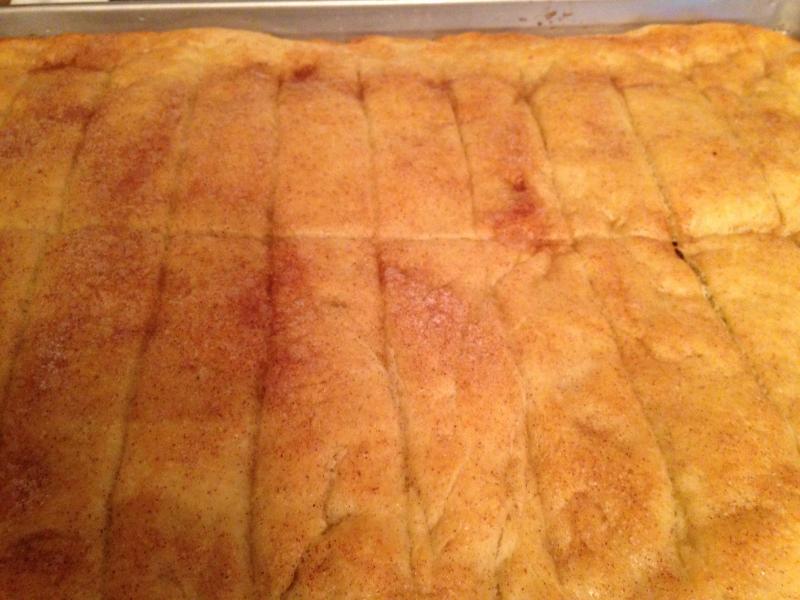 YUMMMY!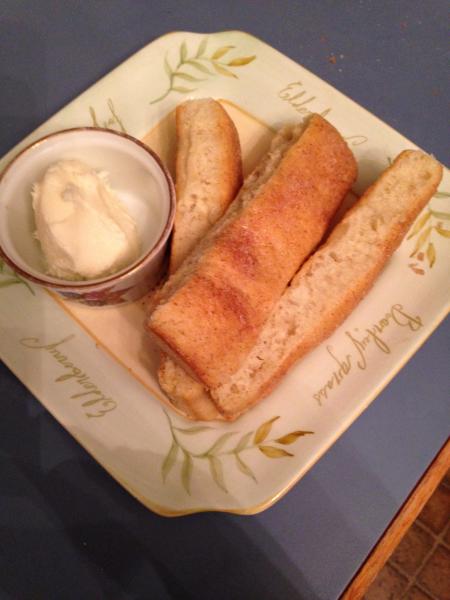 During all this, Barbra and Helen were also making Pretzel bites... Helen made them as per the regular recipe and Barb got every creative filling them with all kinds of cheese and salami bits... ahhh... the talents of my sisters....
What fun we had... and keep having... this weekend we are of course, making Superbowl Snacks!!
See you, Happy Baking
Helen, Diane and Barbra.