January 30, 2014 - 7:11am
Tubs for mixing and bulk fermentation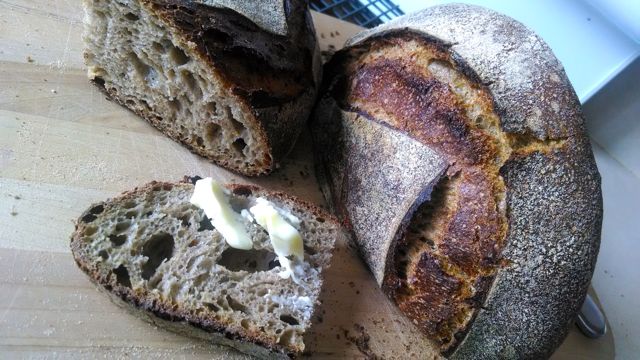 Hi baker friends,
I am about to take my baking "online" by scaling up from 2 loaves a week to 10 - 12 (1.5 lb) loaves a week so that I can start selling at a local shop once a week. Hopefully, a first step towards a rewarding, pleasurable and challenging career for the future! For those curious, I will be doing this in Michigan under the Cottage Food Law, which allows to bake at your home and sell in limited quantities.
My question is regarding dough tubs. Currently, I use a big glass bowl, covered with a kitchen towel and I place it in the bread proofing box (Brod & Taylor) to control the temperature and have a more predictable bulk fermentation. Now that I am planning to bake in bigger batches, I was thinking of larger size rectangular plastic tubs for mixing and bulk fermenting. However, those tubs will not necessarily fit in the proofing box that I have, which brings me to my question.
How good are plastic tubs in maintaining the dough temperature? My house is typically around 68 - 70 F (much cooler than a bakery environment) and I would like the maintain bulk fermentation temperatures of 78 - 82 F (hence I have been using the proofing box). Will I have to use the bread proofing box (15" x 12-1/2" x 8-1/2" high) or my oven (in both cases, the size of the tubs will be limited) or some warm place in the house if I am using plastic tubs? Before I make any investments, I wanted to see if anyone has an opinion/experience on this...
Thanks much!
Hazim