January 24, 2014 - 3:39pm
We 3 gmas baked Sourdough Polenta Pepita bread
This week among other things baked... together we baked Polenta pepita breads...Helen did not put rosemary in ours... Barb used a recipe that had it and used it.
Helen and I made recipe pretty straight to the script... Barb, creative thinker that she is... added brown sugar candied bacon crumbles, along with the pumpkin seeds and rosemary... she said the rosemary was a little overpowering the first day... but this morning, that rosemary had mellowed and the bacon had taken the stage.
Sounds like a very good for Barb. As you can see it is a great looking bread.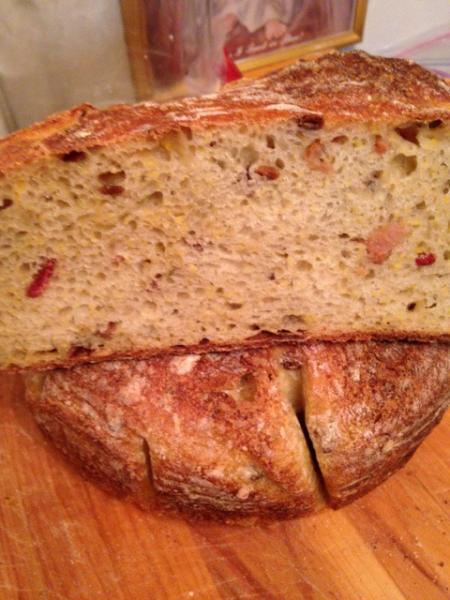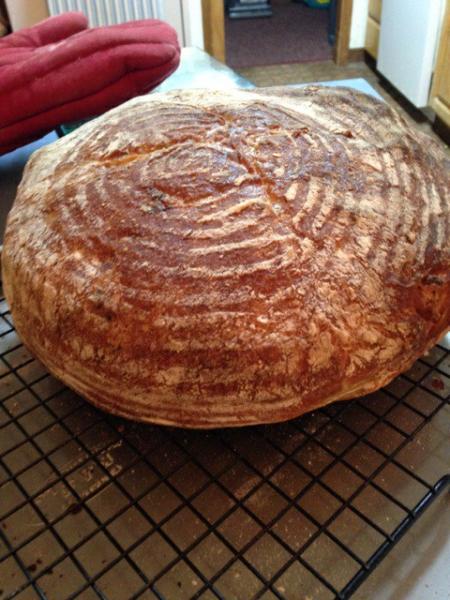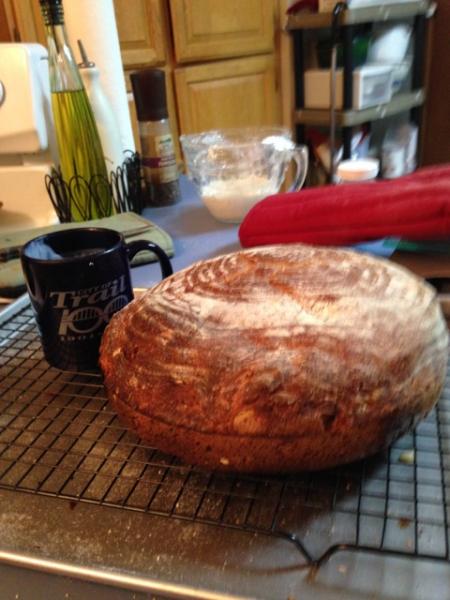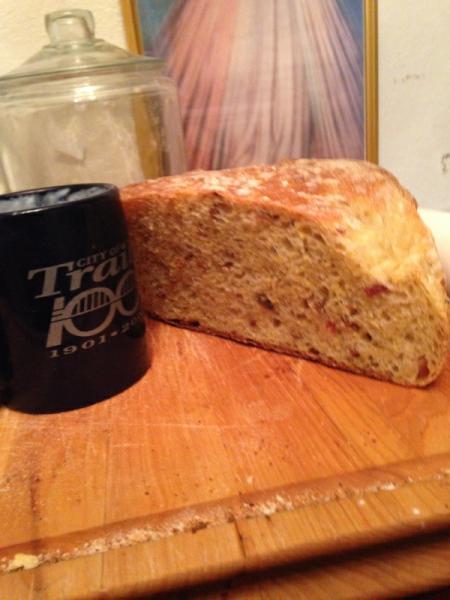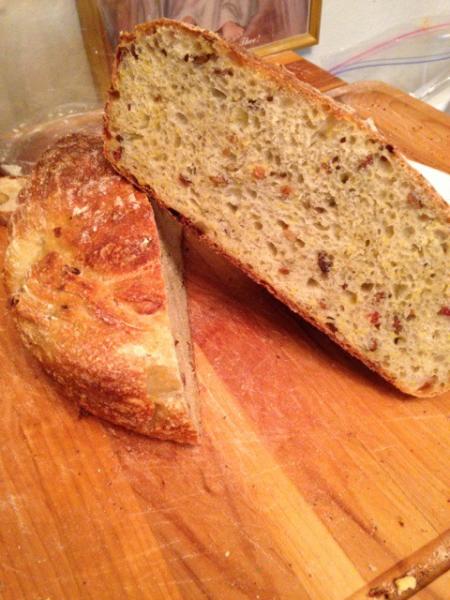 Helen just had a slice of hers toasted with a sweet potato side... 
My loaf didn't get the big nice holes like Helen's or a thinner crust like Barb's ... in fact my crust is very thick and unfriendly...
Suggestions???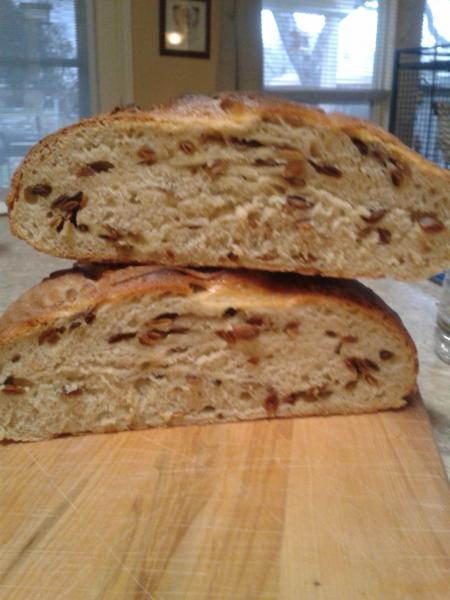 In addition to this bake, Helen did Alaskan Sourdough and Barbra did more Tartine Bread... and I made pasta and raviolis.
Happy Baking, Helen, Diane, and Barbra