January 21, 2014 - 12:06pm
We 3 gmas baked "separately"
We talked, we texted, we discussed ideas and recipes... but this week we all baked somewhat differently. Barb made the amazing Tartine bread on the lead in... many times... many loaves... maybe obsessively!! Maybe not, she had a wealth of talent and people standing in line to eat her breads... or sitting and reclining... however it gets them bread they are doing it!!!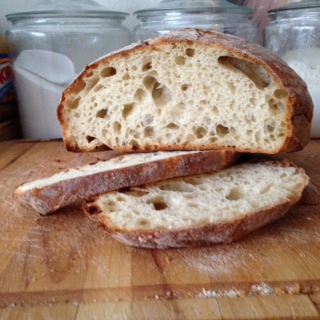 Absolutely beautiful and holes that have never been seen in
MY kitchen... I am going to get there someday... Helen baked a variation of the Olive loaf we baked last week, this time she put in ripe olives and cheddar cheese along with some swiss...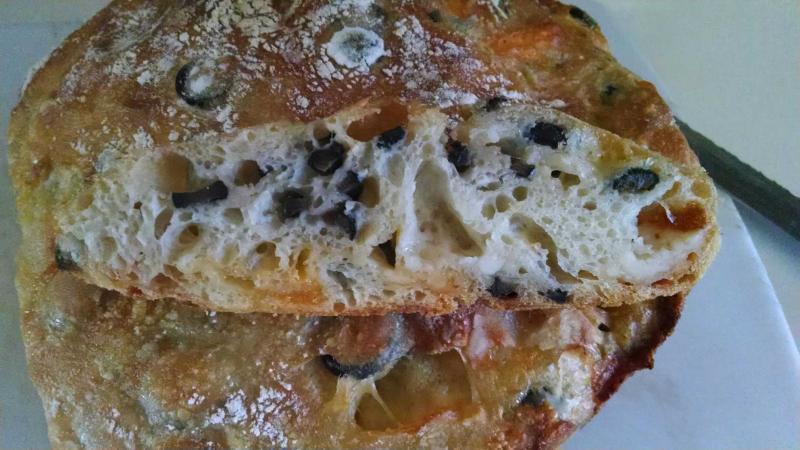 Now does that
look good or what... she is serving this with toasted with minestrone soup... which we all made... it all looked pretty much like the recipe in Ina Garten's book... where we found it. I am showing you my pot of soup... Barb's and Helen's looked the same.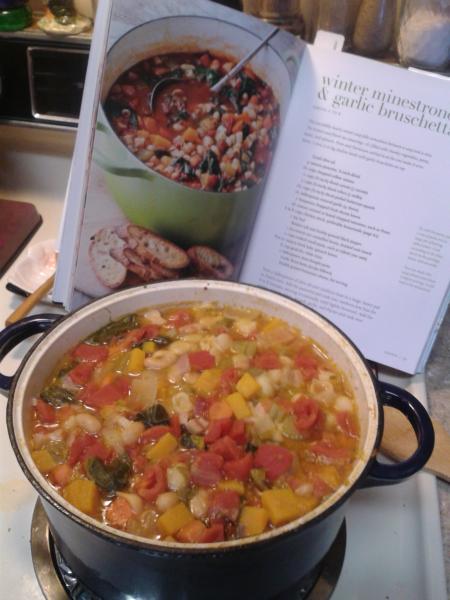 and then for dessert I had Angel Cake,
same old "Better Homes and Gardens, red and white checkered book" from the old days.
Sliced and topped with some berries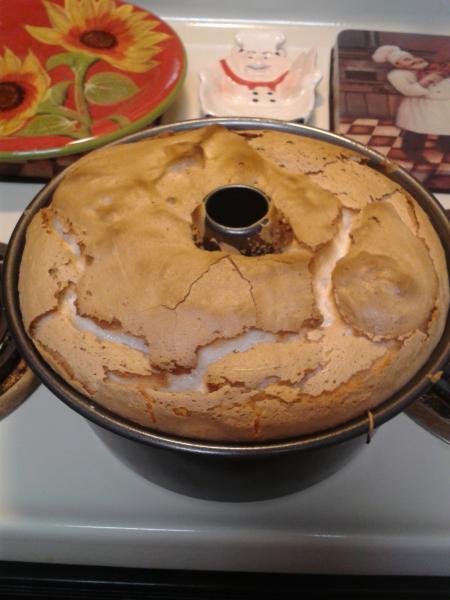 and whipped cream and it was a good baking day... or days, this week we all baked on different days... the only for sure commonality this week was the minestrone and the sharing... Love our times together, baking, talking, planning, texting, and emailing.
Happy Baking, see you next week.
Helen, Diane, and Barbra.