January 20, 2014 - 2:01pm
A couple of more ITJB bakes, OH MY!
This was an orange chiffon cake and I will call it an upside down cake and explain that later. I used a spring form pan and manually sliced 3 layers using a vanilla fudge spread for one layer and a chocolate fudge for the other. The cake was finished with enrobing chocolate and I thought a sprinkling of ground almond and some sliced almonds would go well, as a ski bum I don't need to watch my weight.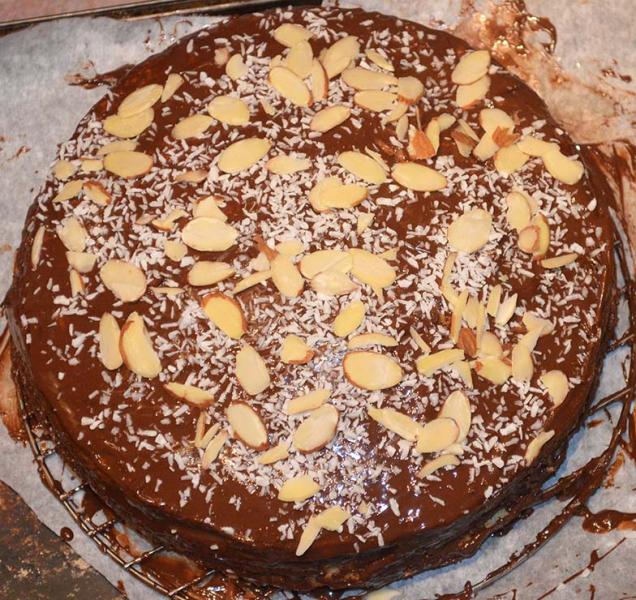 Well this was not amusing at the time, but this bake turned into a bit of a rodeo. After pouring the chiffon batter into the spring form pan, I began to load it into the oven, accidentally releasing the spring in the process -- chiffon batter all over my kitchen floor. Undaunted, I scraped up what I could and re-filled the spring form pan and baked it off. I then spent the next 10 minutes cleaning up my kitchen floor, cabinets and so on. This morning I bought myself a bundt pan!
The yeasted doughnuts were a snap to prepare and bake off in my deep fryer and mighty tasty with the honey glase!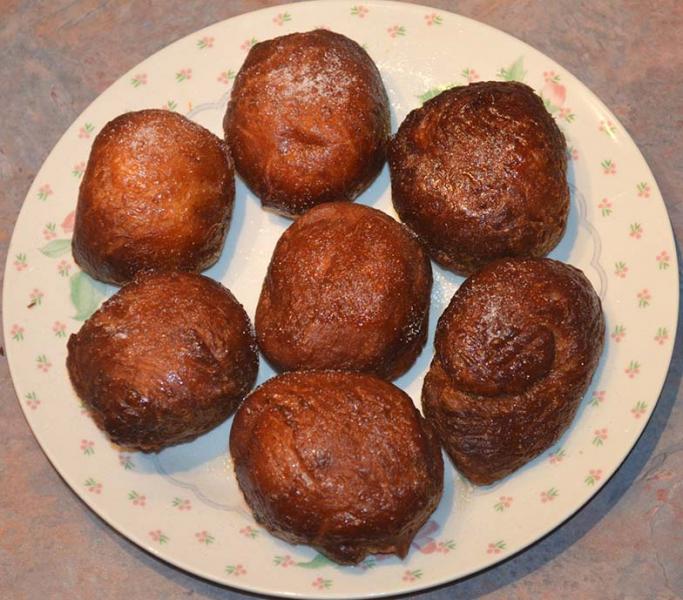 This is a wonderful book and has opened up a world of dessert baking I never knew I could bake. 
Loving it! Brian